If you've been on the hunt for the ultimate fall dessert that's not just mouth-wateringly delicious but also plant-based, your search ends here. Get ready to experience the epitome of autumn flavors with our Vegan Chocolate Chip Pumpkin Bread—it's a seasonal sensation that's taking the internet by storm!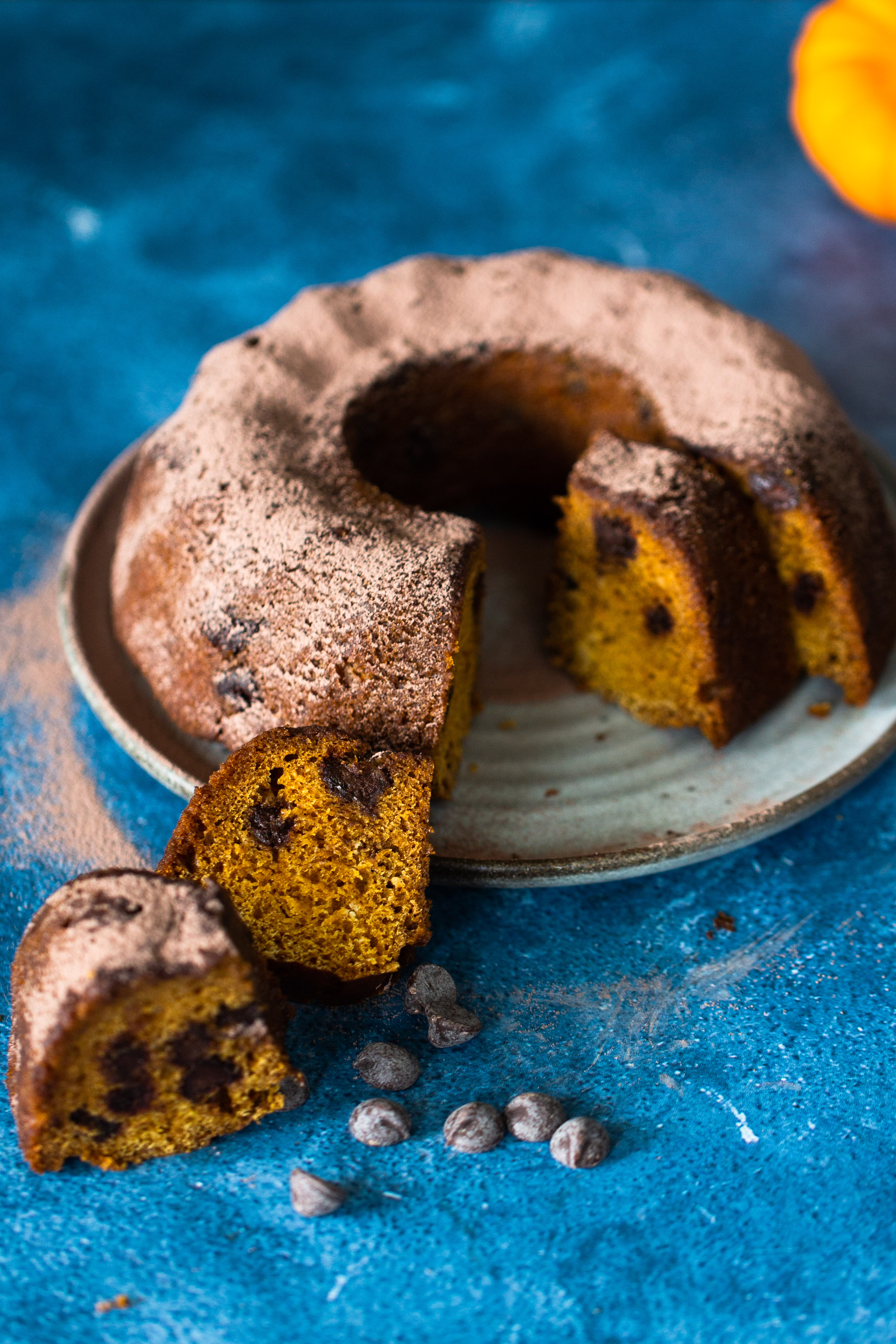 About this vegan pumpkin bread
At this time of year, everywhere you turn around, you see pumpkins. Fresh ones, canned, and everything is pumpkin-flavored. I love the classic fall flavors of warm spices and pumpkin, like my pumpkin pie granola.
But I also love unexpected combinations and bold flavors like this pumpkin-chocolate combo, which is a perfect pairing of two rich and decadent flavors. The chocolate compliments the pumpkin perfectly, and the two flavors work together to create a delicious and unique treat.
Why You NEED to Try This Recipe: The Highlights
100% Vegan: Goodbye dairy and eggs; hello, plant-based deliciousness!
Picture-Perfect: This isn't just food; it's art. Get those cameras ready!
Nutrient-Packed: Real pumpkin puree offers a dose of essential nutrients.
Family-Friendly: Even the pickiest eaters will be reaching for seconds.
This is a must-try combination for anyone who loves pumpkin and dark chocolate!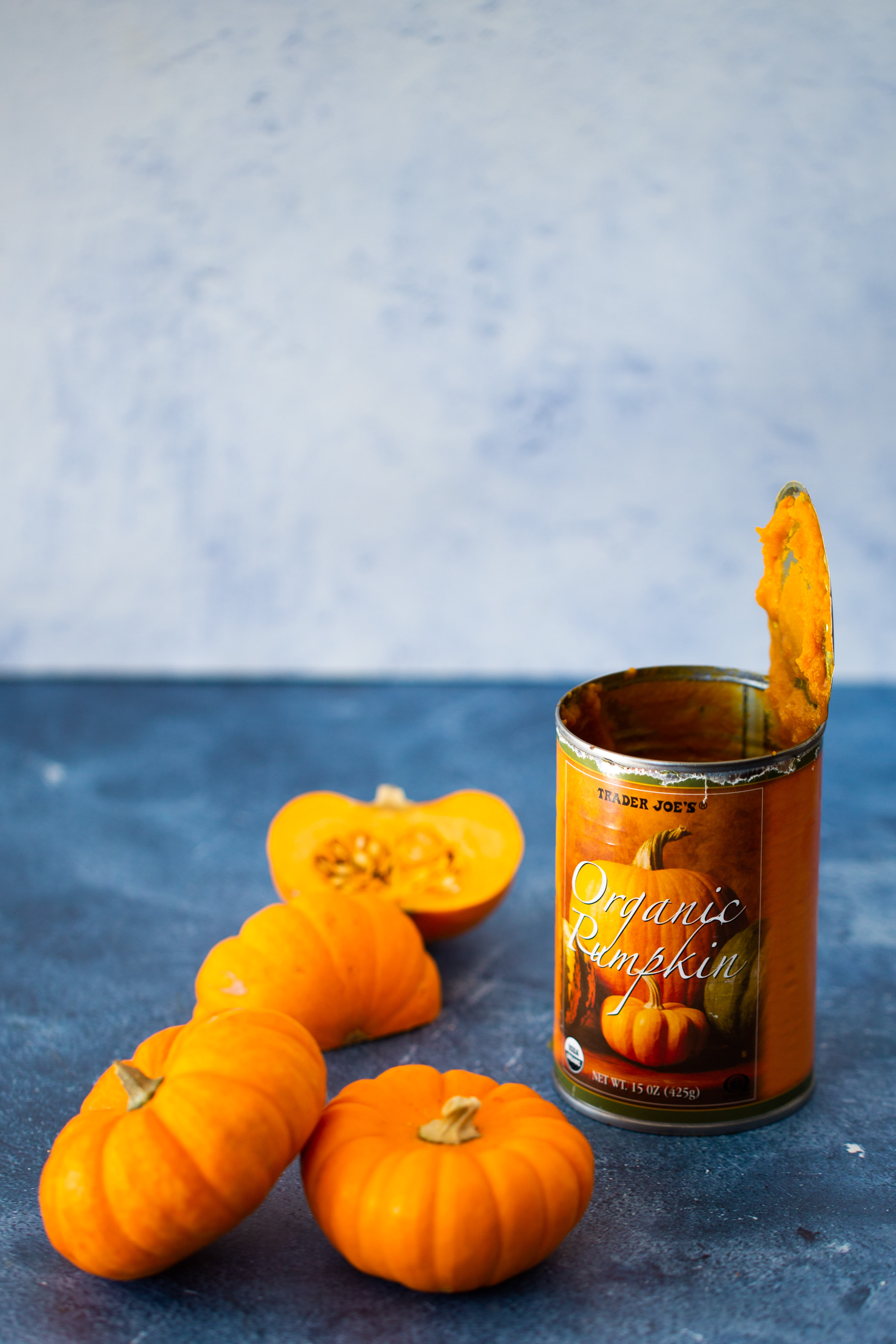 Vegan pumpkin bread recipe ingredients
Vegetable milk. I like oat milk, rice, or almond milk. But use what you have on hand.
Apple cider vinegar (affiliate link) could substitute with white vinegar or even lemon juice.
Maple syrup, you could substitute with agave.
Pumpkin puree. Using homemade puree is great, but when it comes to store-bought pumpkin puree, choosing an organic one is the way to go. Make a healthier choice and opt for organic.
All-purpose flour (affiliate link), look for unbleached and unenriched flour.
Cane sugar. Baking powder and baking soda. Cinnamon, ground cinnamon.
Dark chocolate chips. Dark chocolate chips are a type of chocolate chips that are made with a higher percentage of cocoa solids than milk chocolate chips. They are often used in baking to add a rich, intense chocolate flavor to cookies, cakes, and other desserts. Dark chocolate chips are also known for their health benefits, as they contain antioxidants and are lower in sugar than milk chocolate chips. They can be found in most grocery stores and are a popular ingredient in many chocolate-based recipes.
---

Can you add seeds and nuts to my vegan pumpkin chocolate chip bread?
Certainly! Adding nuts to your recipes can add a delightful crunch and a boost of flavor. There are various types of nuts to choose from, such as almonds (affiliate link), walnuts, pecans, cashews (affiliate link), and pistachios.
These nuts not only provide a satisfying texture but also offer numerous health benefits. For instance, almonds (affiliate link) are packed with nutrients like vitamin E, magnesium, and fiber, which support heart health and may help lower cholesterol levels.
Walnuts are rich in omega-3 fatty acids, which are essential for brain function. Pecans contain antioxidants and may aid in digestion. Cashews (affiliate link) offer a buttery taste and are a good source of minerals like zinc and iron. Lastly, pistachios are not only delicious but also provide protein, fiber, and antioxidants. So go ahead and get creative with your recipes by incorporating the goodness of nuts!
So yes, add chopped pecans, walnuts, or pepitas (pumpkin seeds). And you could even add dried fruit like cranberries or raisins if you want to omit the chocolate chips.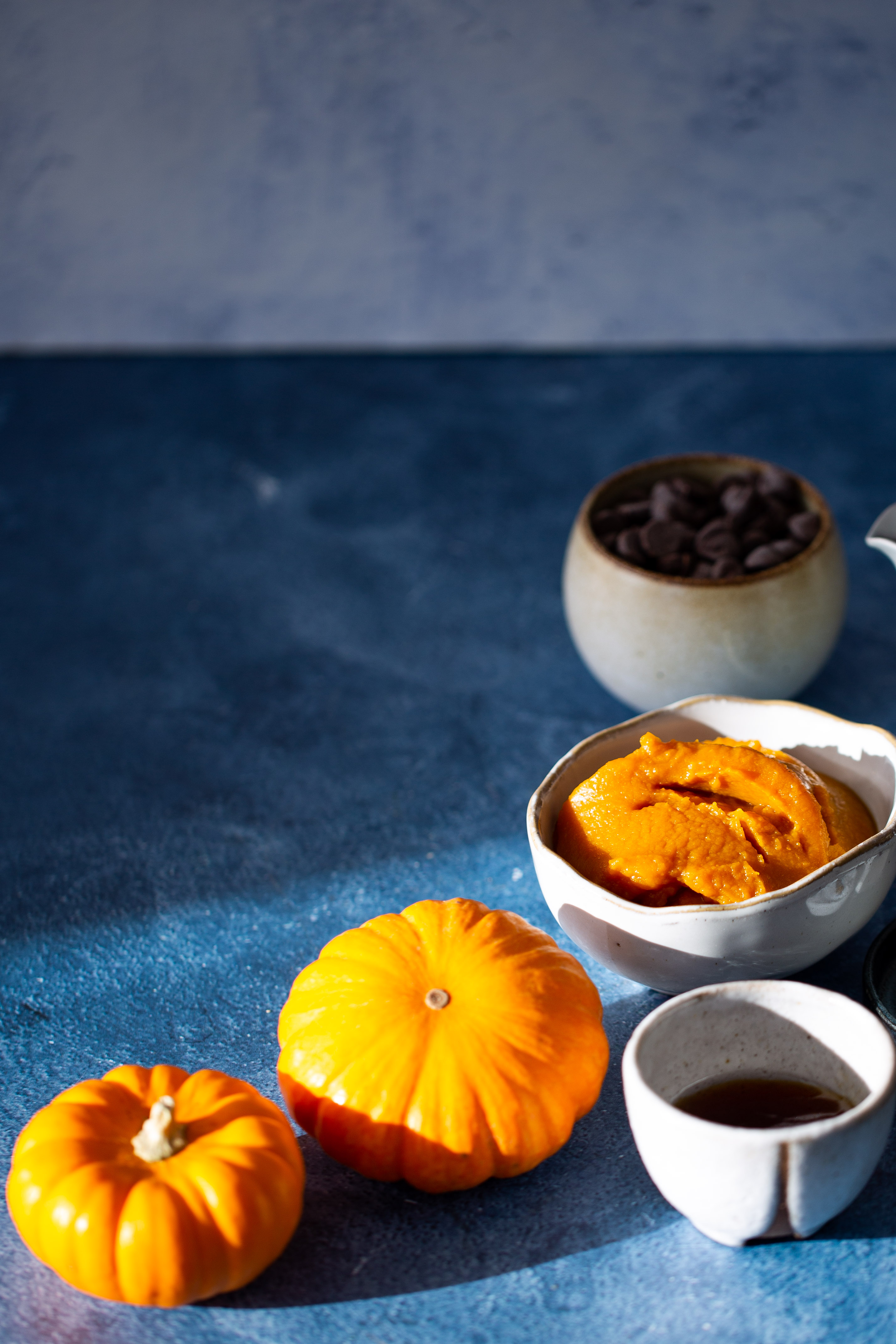 How to make this vegan pumpkin bread recipe
Prepping Like a Pro: Oven and Pan
Preheat your oven to 350°F (175°C). Grease or line a loaf pan.
Combine milk and vinegar and set aside.
The Perfect Blend: Mixing Dry Ingredients
In a large bowl, whisk together the flour, spices, baking soda, and salt.
The Liquid Gold: Combining Wet Ingredients
Add the pumpkin puree, maple syrup, and milk to a smaller bowl with apple cider vinegar (affiliate link). Mix, and when everything is well integrated, add the chocolate.
The Grand Finale: Mixing and Baking
Combine wet and dry ingredients, then fold in the vegan chocolate chips.
Pour the batter into the loaf pan, sprinkle extra chocolate chips, and bake for 50-60 minutes.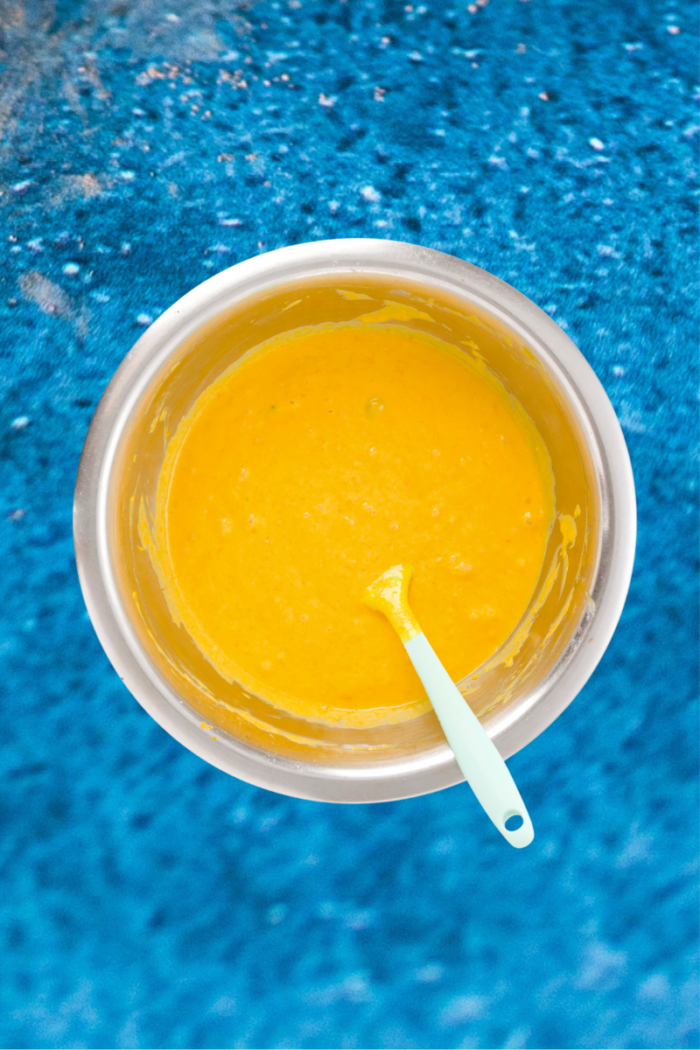 Pro Tips for the Perfect Vegan Pumpkin Bread
Instead of chocolate chips, you could use an excellent quality chocolate bar and chop it.
Remember that if you start with good, fresh, and delicious ingredients, you will finish with something extraordinary.
Opt for a 1:1 gluten-free flour blend for a gluten-free vegan pumpkin version.
Add nuts or dried fruit for extra texture and flavor.
Store in an airtight container to keep it moist and fresh.
Serve with hot tea, hot chocolate, or mulled wine.
Switch the ground cinnamon for pumpkin pie spice
How to store vegan pumpkin bread with chocolate chips?
Store in a cake stand or an airtight container for up to 5 days at room temperature.
Freeze-wrapped in plastic wrap for up to three months.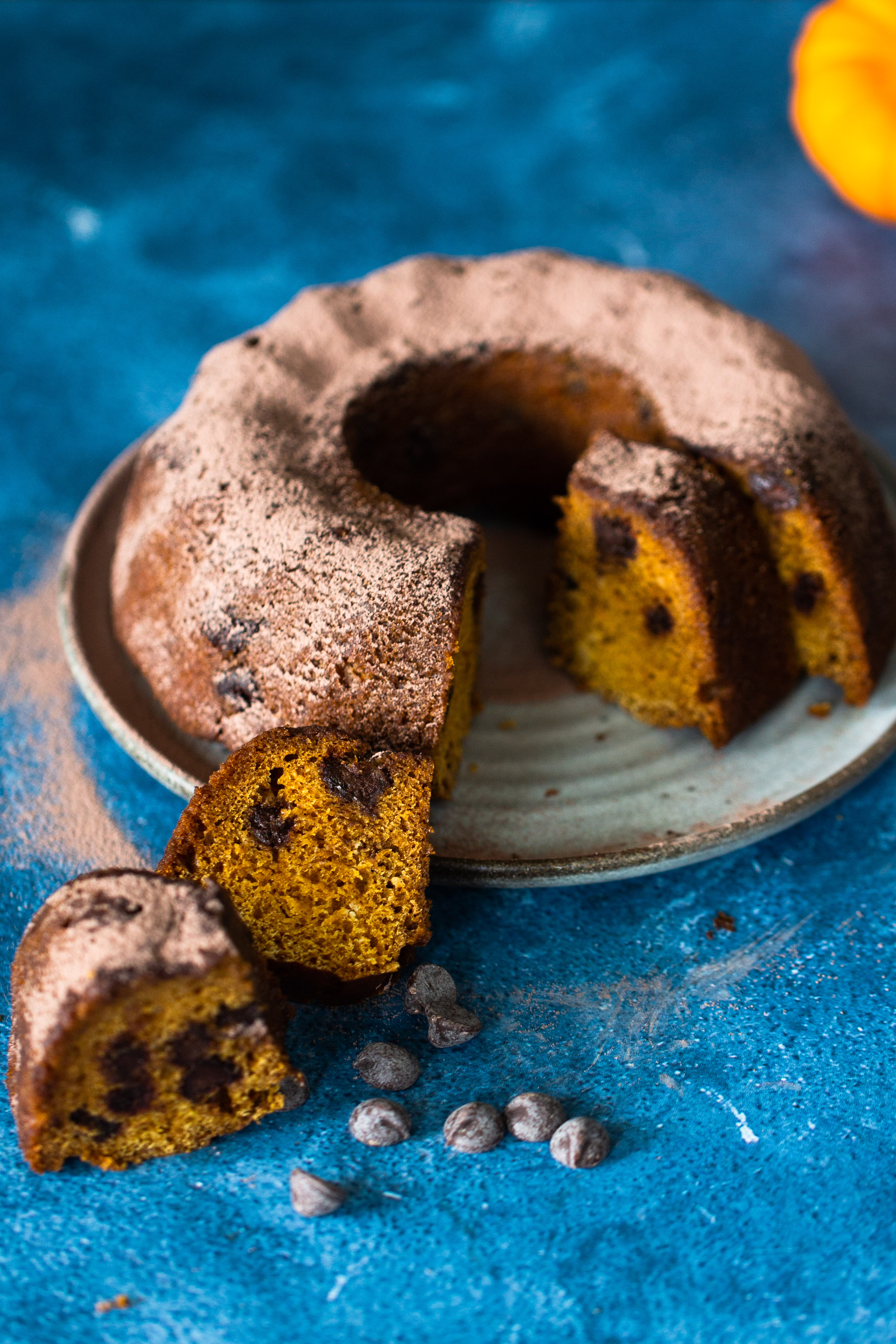 Other recipes that you may like:
Made and loved this recipe? Give it a ⭐️⭐️⭐️⭐️⭐️ rating below. Let me know if you have questions about this recipe in the comment section or DM me on Instagram. Follow on Facebook and Pinterest to stay in touch, and don't forget to subscribe to my newsletter.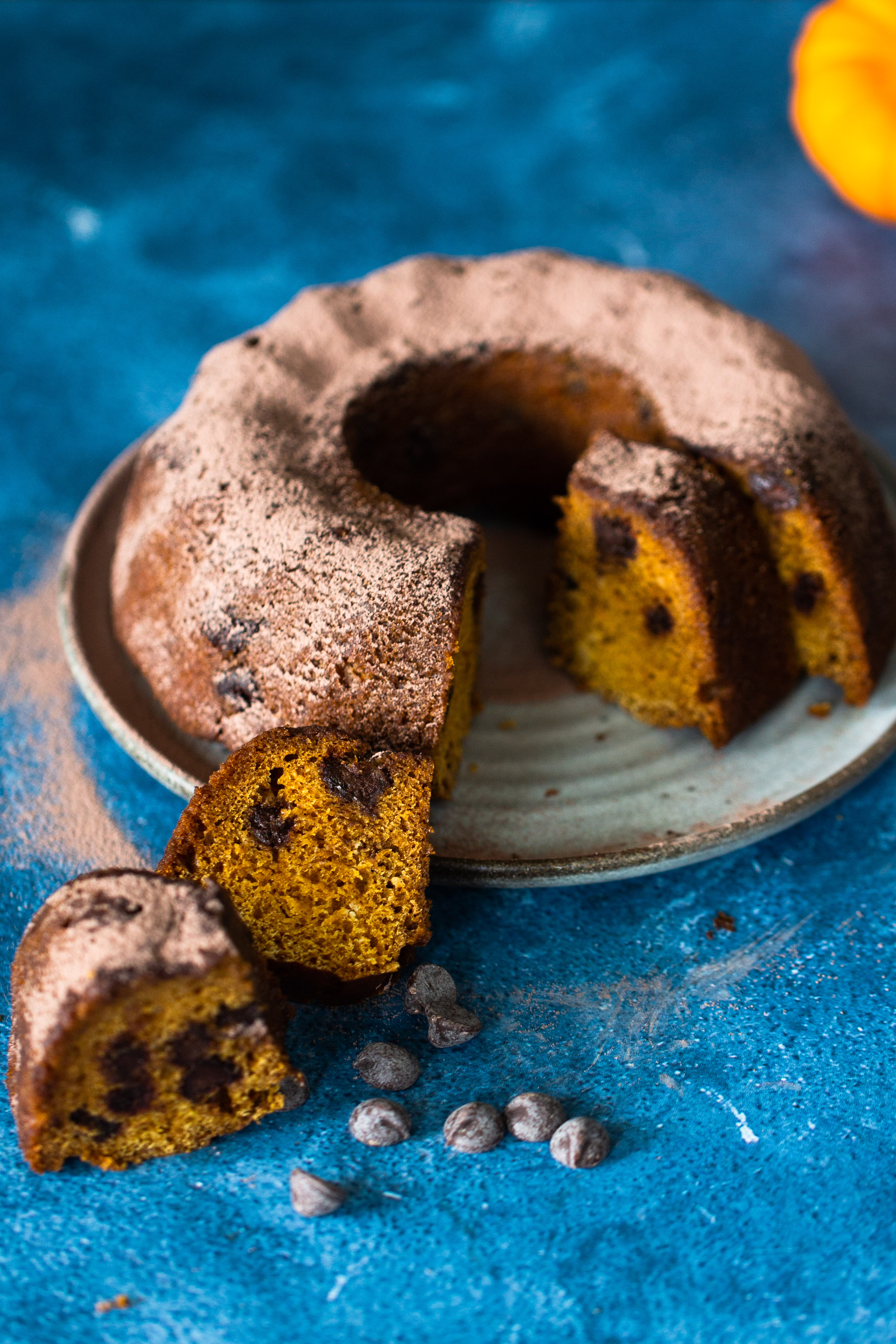 Vegan pumkin bread with chocolate chips
The easiest dark chocolate and pumpkin bread
Ingredients
1/2

cup

almond milk

1

tablespoon

apple cider vinegar

2

tablespoons

maple syrup

3/4

cup

pumpkin puree

1 1/4

cup

flour

1/2

cup

sugar

1/2

teaspoon

baking powder

1

teaspoon

baking soda

1/4

teaspoon

sea salt

11/2

teaspoons

cinnamon

1/4

cup

dark chocolate into pieces or chocolate chips.
Instructions
Combine milk and vinegar, set aside.

Mix the flour, sugar, baking powder, baking soda, cinnamon, and salt in a large bowl. Add the pumpkin puree, maple syrup, and milk to a smaller bowl with apple cider vinegar. Mix, and when everything is well integrated, add the chocolate.

Pour the mixture into a bundt cake pan (affiliate link) and bake for 20-25 minutes or until a toothpick comes out clean.
Notes
Grease your bundt pan with oil spray or butter.
Nutrition
Serving:
1
serving
Calories:
118
kcal
Carbohydrates:
25
g
Protein:
2
g
Fat:
2
g
Saturated Fat:
1
g
Polyunsaturated Fat:
0.1
g
Monounsaturated Fat:
0.1
g
Cholesterol:
0.04
mg
Sodium:
159
mg
Potassium:
99
mg
Fiber:
1
g
Sugar:
12
g
Vitamin A:
2386
IU
Vitamin C:
1
mg
Calcium:
50
mg
Iron:
1
mg
information
Nutritional information of this recipe is only an estimate, the accuracy for any recipe on this site is not guaranteed.

Latest posts by Alejandra Graf
(see all)