This recipe for Mexican lentil soup is an authentic Mexican recipe. It is a delicious, one-pot over stove recipe and straightforward to prepare. This vegan lentil soup is full of flavor and plant protein and is one of my kids' favorites.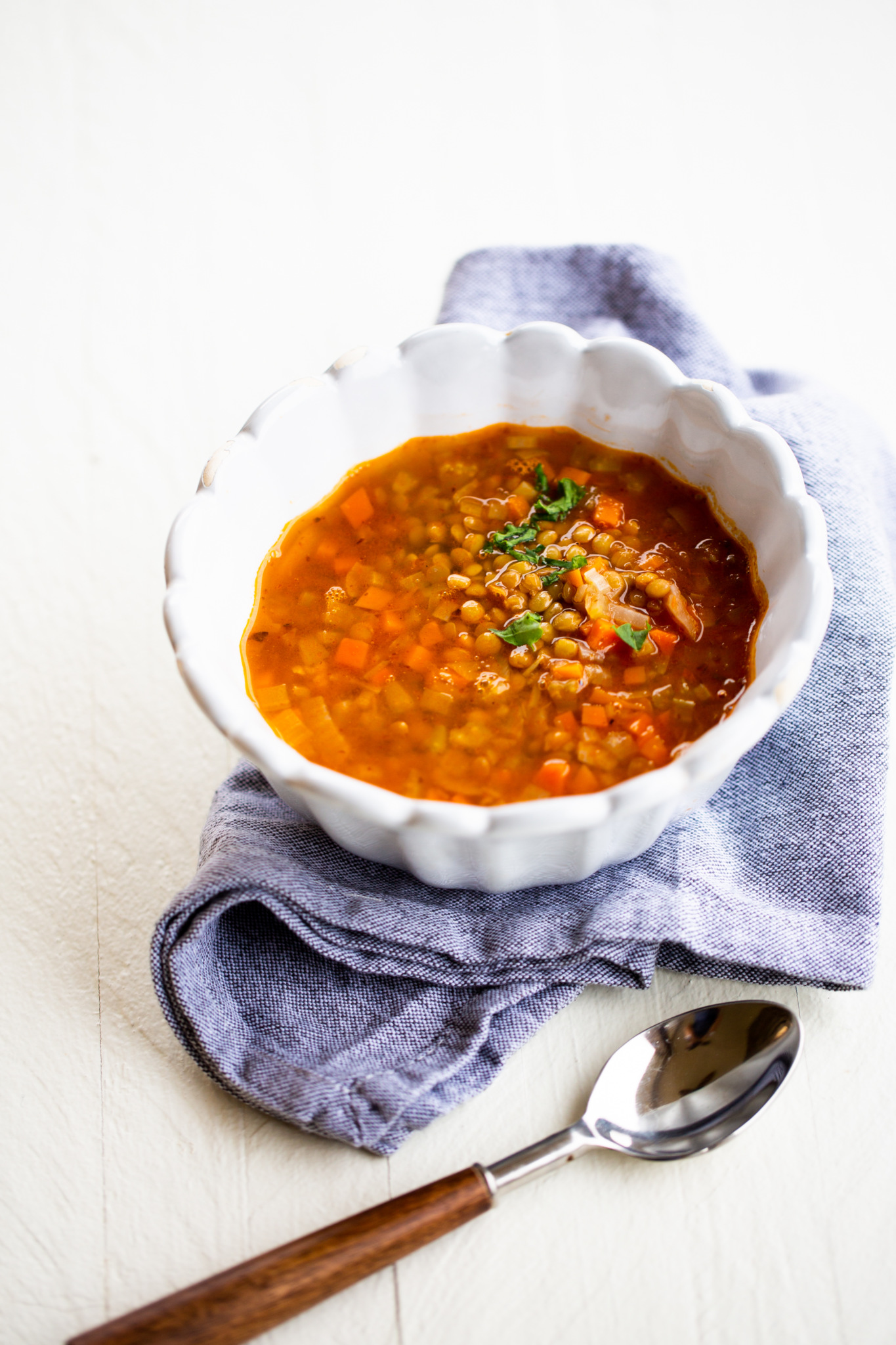 About this recipe
This lentil Soup is the perfect comfort food! It's hearty, filling, and packed with flavor. Best of all, it's easy to make and can be made in just one pot. This soup has a base of lentils, tomatoes, and onions.
This Mexican lentil soup is the soup that I used to eat as a kid, and I have always loved it. Now I prepare it for my kids, and it is one of the meals they like the most, and I know it has all the nutrients they need to grow strong and healthy.
Lentils (lentejas in Spanish) are so easy to cook.

The best thing about this soup recipe is that it is made on the stove, so you do not need a pressure cooker, slow cook, or anything complicated.

This vegan soup is delicious and you will not believe how easy it is to make.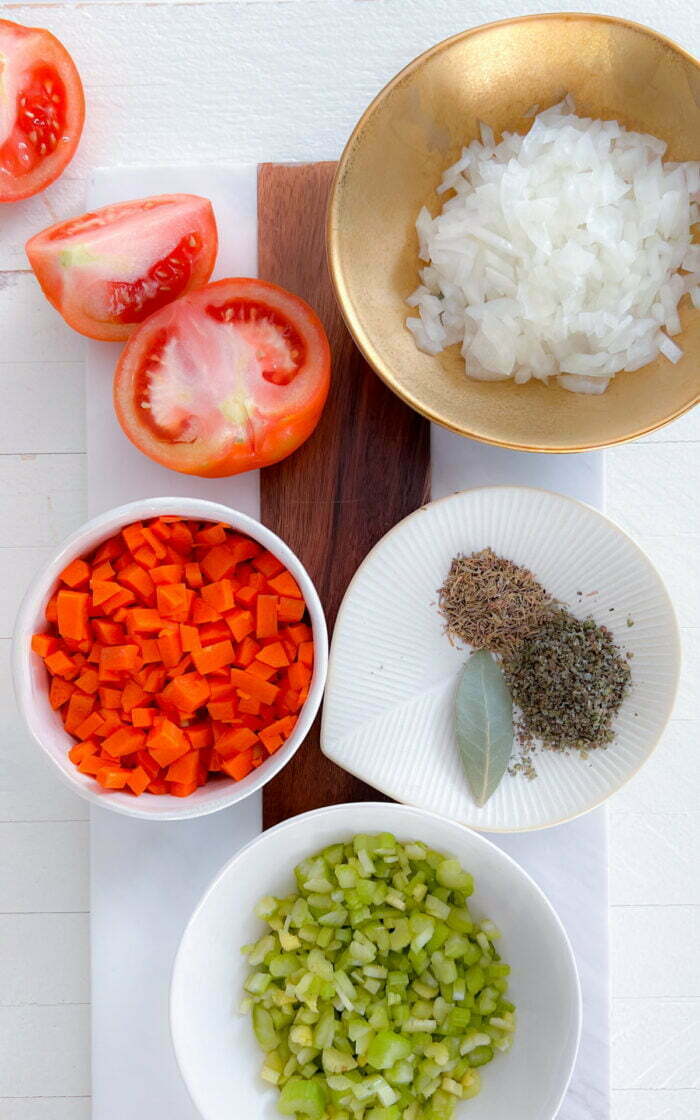 Ingredients
Flavor base. Celery, carrot, onion, and garlic sauted in olive oil with a pinch of salt
Lentils (lentejas). Dried green lentils you can buy at any supermarket.
Tomatoes or tomato puree.
Liquid. Water or vegetable broth (affiliate link).
Spices. 1bay leaf, thyme, and marjoram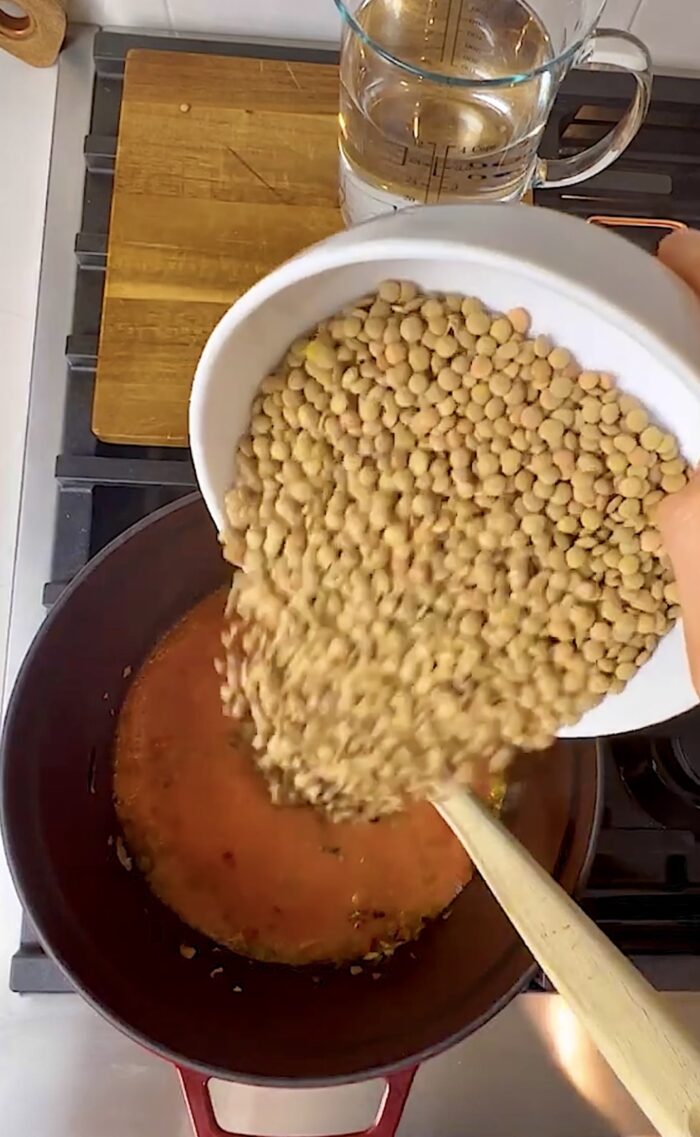 HOW TO MAKE THE LENTIL SOUP, Sopa de lentejas?
You start by sautéing carrot, celery, and chopped onion in olive oil and with a pinch of salt. Then you add the dried lentils, the aromatics, herbs, and the tomato puree. Let it simmer until the lentils are cooked, soft but hold their shape.
My mom served the soup with diced apples when I was growing up. I serve it with chopped parsley.
The secret of this vegetable lentil soup is the base. I like to start this soup by sautéing a mirepoix (onion, celery and carrot)  in a little bit of olive oil and a good pinch of salt. 

Then and the rest of the ingredients and wow, the layers of flavor shine through fantastically.
CAN THE Mexican lentil SOUP BE FROZEN?
Yes. I love this lentil soup recipe because you can double it and freeze it. You can also serve it another day of the week with a tablespoon of brown rice to switch it a bit, and it will always taste good.
But if you decide to keep it longer, don't worry; it is one of the dishes that the more you leave in the refrigerator or freezer, the richer it tastes.
TIPS & TRICKS TO MAKE THE BEST LENTIL SOUP
Like I told you before, lentils are a great legume. For example, you don't have to soak them. I do rinse them.
You can add spinach, kale, broccoli, etc, to this soup. Whatever you want or have in the fridge.
This soup is perfect with natural tomatoes, canned tomatoes, roasted tomatoes, etc. Whichever tomato base you choose, it will taste good.
BENEFITS OF LENTILS
Lentils cook fast. They are one of the easiest and fastest legumes to prepare. It is not necessary to soak them.
Lentils are wonderful, they are full of iron, protein, minerals, and vitamin B, and the best thing is that they do not have saturated fat.
Many types of lentils. There are many lentil types, but the most common is light green and large. There are also the Beluga lentils, the French green du Puy type, and the orange and yellow lentils.
Other recipes that you may like:
Made and loved this recipe? Give it a ⭐️⭐️⭐️⭐️⭐️ rating below. Let me know if you have questions about this recipe in the comment section or DM me on Instagram. Follow on Facebook and Pinterest to stay in touch, and don't forget to subscribe to my newsletter.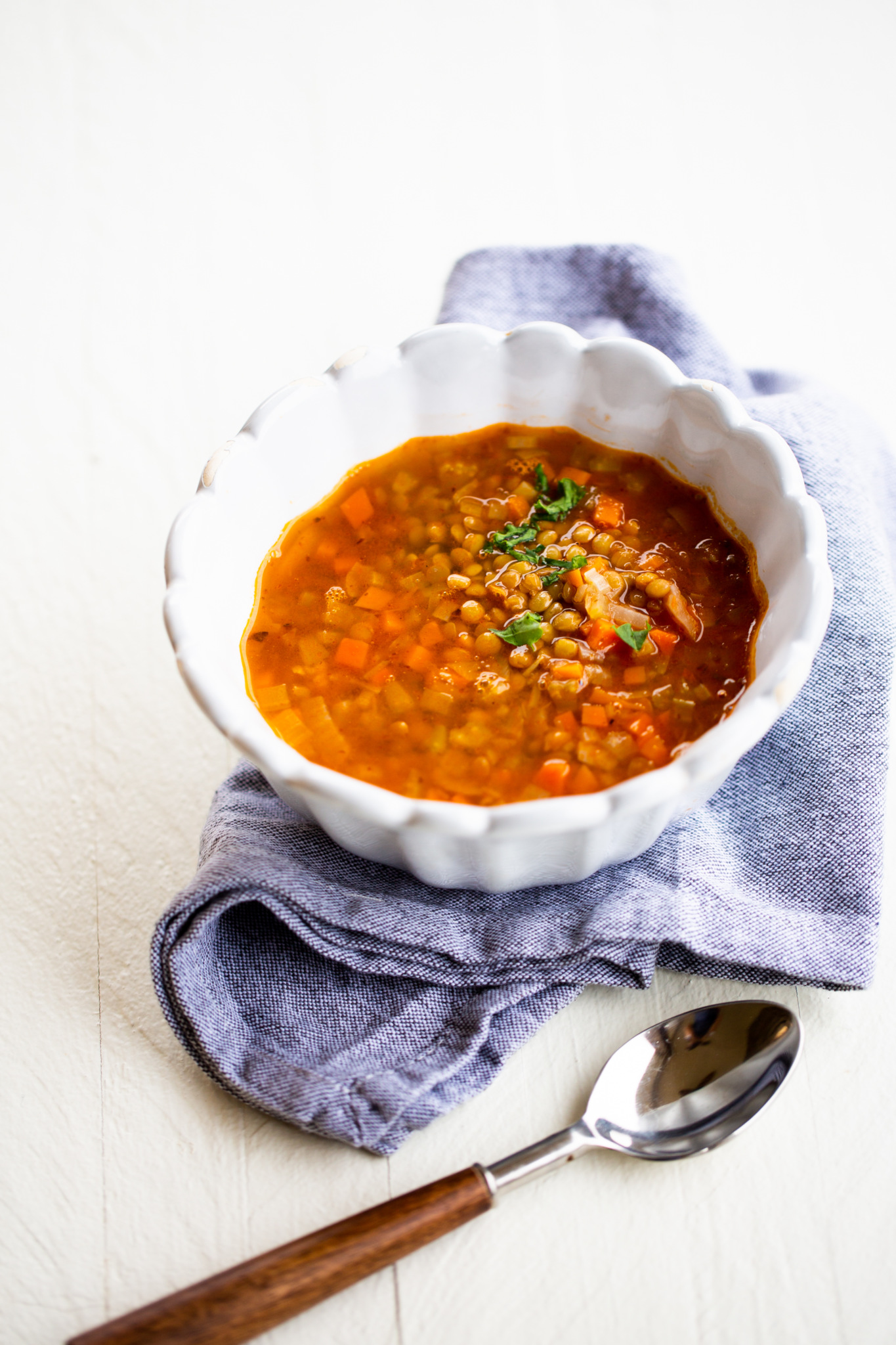 VEGAN LENTIL MEXICAN SOUP
This vegan lentil soup is the best that can be; it is easy, fast and super nutritious.
Ingredients
2

chopped celery stalks

1

carrot

chopped

1/2

onion

chopped

2

garlic cloves

minced

1

tablespoon

extra virgin olive oil

1

big pinch of salt

1 1 / 2

cups

dried green lentils

4

large tomatoes

pureed

5

cups

water

1

bay leaf

1/2

teaspoon

dried thyme

1/2

teaspoon

dried marjoram
Instructions
In a large pot over low heat put the olive oil, carrot, celery, onion and a good pinch of salt. Leave for a few minutes or until the vegetables soften.

Put the garlic and let three more minutes.

Add the rest of the ingredients, cover and leave for 20 minutes or until the lentils are soft.

Be careful not to overcook the lentils so they do not lose their shape.
Notes
It's ready when the lentils are soft.
Be careful not to overcook the lentils, so they do not lose their shape.
For the mirepoix, calculate that you have more or less the same amount of onion, carrot, and celery.
Nutrition
Calories:
470.75
kcal
Carbohydrates:
77.91
g
Protein:
32.05
g
Fat:
3.84
g
Saturated Fat:
0.55
g
Sodium:
40.04
mg
Potassium:
1420.92
mg
Fiber:
38.24
g
Sugar:
5.72
g
Vitamin A:
2488.17
IU
Vitamin C:
18.52
mg
Calcium:
94.26
mg
Iron:
9.4
mg
information
Nutritional information of this recipe is only an estimate, the accuracy for any recipe on this site is not guaranteed.

Latest posts by Alejandra Graf
(see all)