Craving burritos and want a healthier alternative that tastes just as good? If so, try these Collard Greens Burritos that you can make in minutes! These are healthy, vegan, and full of fiber and other benefits.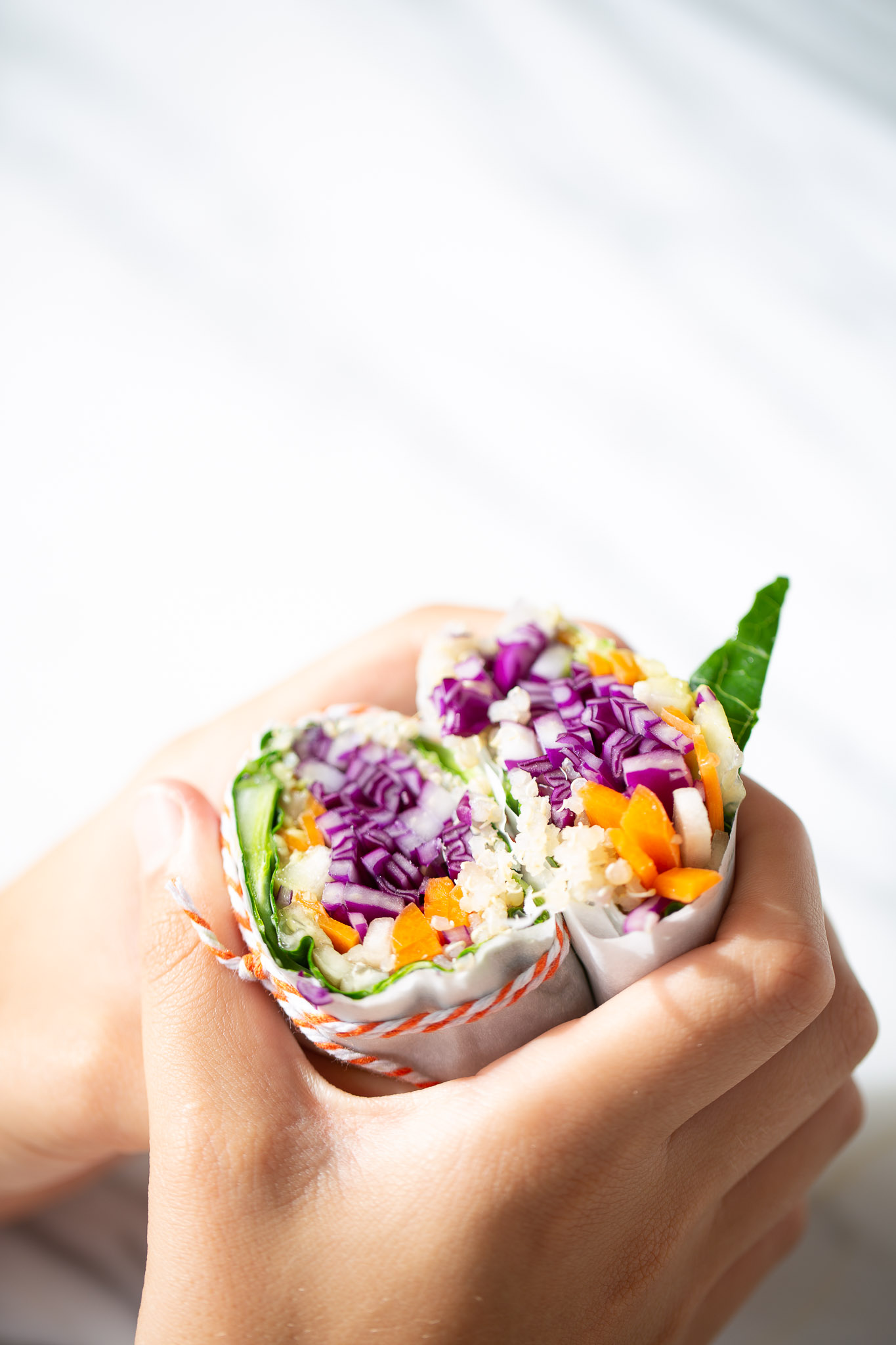 What Are Collard Greens?
Collard greens are a green, leafy vegetable that look similar to lettuce leaves. The vegetable is a common staple used in various dishes in southern households. However, anyone can prepare and eat collard greens. Because they are a source of various vitamins, including vitamin A and vitamin C, these greens are great to use when you would like to make the delicious and healthy Collard Greens Burritos.
How Do You Use Collard Greens to Make Burritos?
Instead of using a traditional wrap to make your burritos, you will use the collard greens as the wrap that keeps the contents of your burritos together. It is good to use these greens as a healthier alternative with fewer calories and carbs. Not only are the greens better for you, but they will also taste good with your burrito filling. The greens add the perfect crunch that compliments the other ingredients, including avocado and black beans.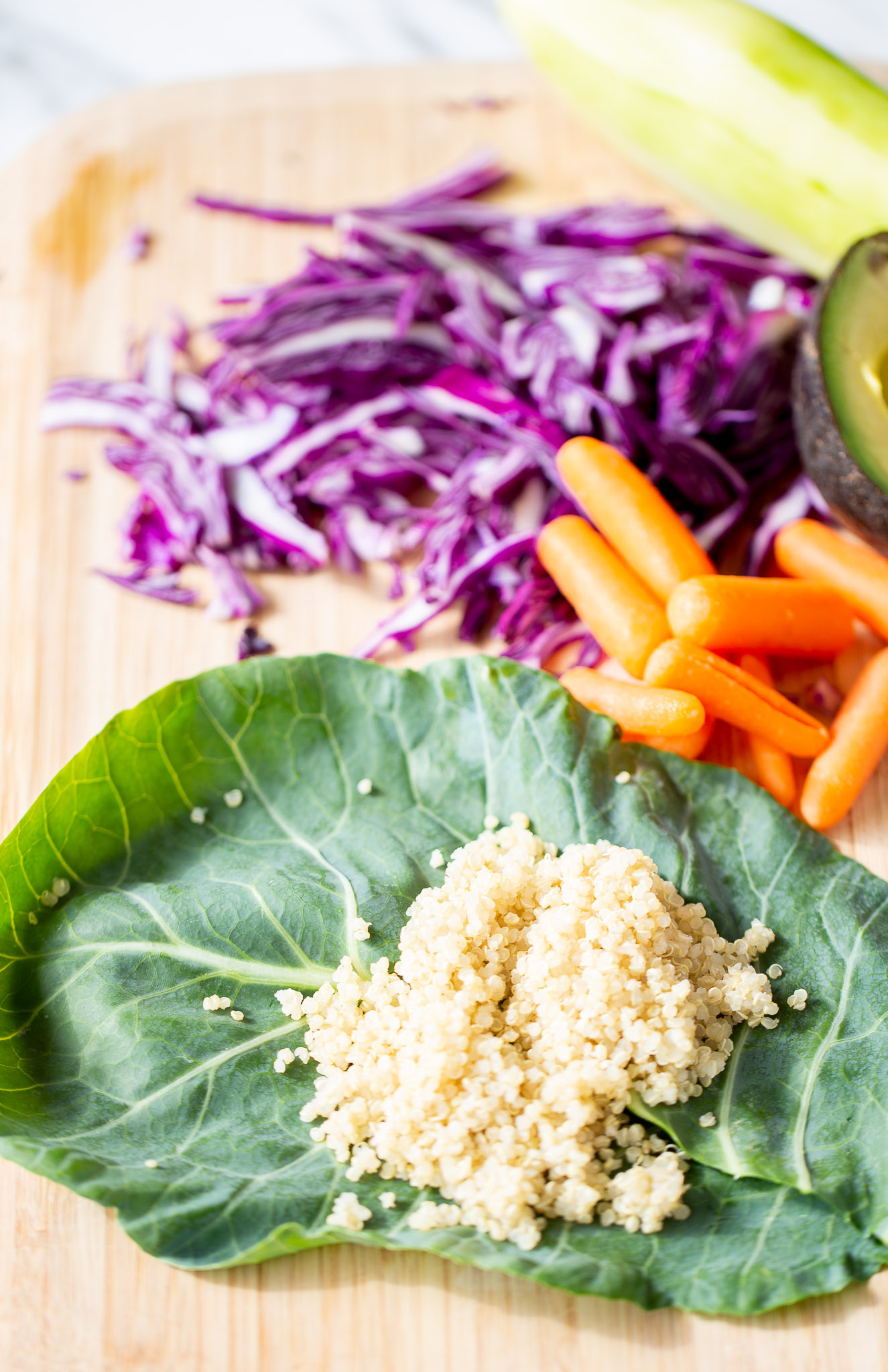 How to Prep Your Collard Greens
Before you make any burritos with your collard greens, you need to prep the greens by washing them. Grab a strainer and place it in your sink. Put your greens in the strainer and allow the faucet to gently run over them, washing away any potential dirt.
Shake the strainer to make sure you are getting everything off your greens before removing the strainer from the sink and setting it on a towel placed on a flat surface, such as your kitchen table.
After washing your greens, you may want to chop off the stems attached to them. The stems have a woody texture that makes them unappetizing, which is why it is best to remove them.
Tips, tricks & other recipes:
As a base, you can use brown rice, quinoa, cauliflower rice, or zucchini noodles.
Tons of veggies, like carrots, red cabbage, avocado, cucumber,…
And to finish it up use, kimchi mayo, a dressing or vinaigrette.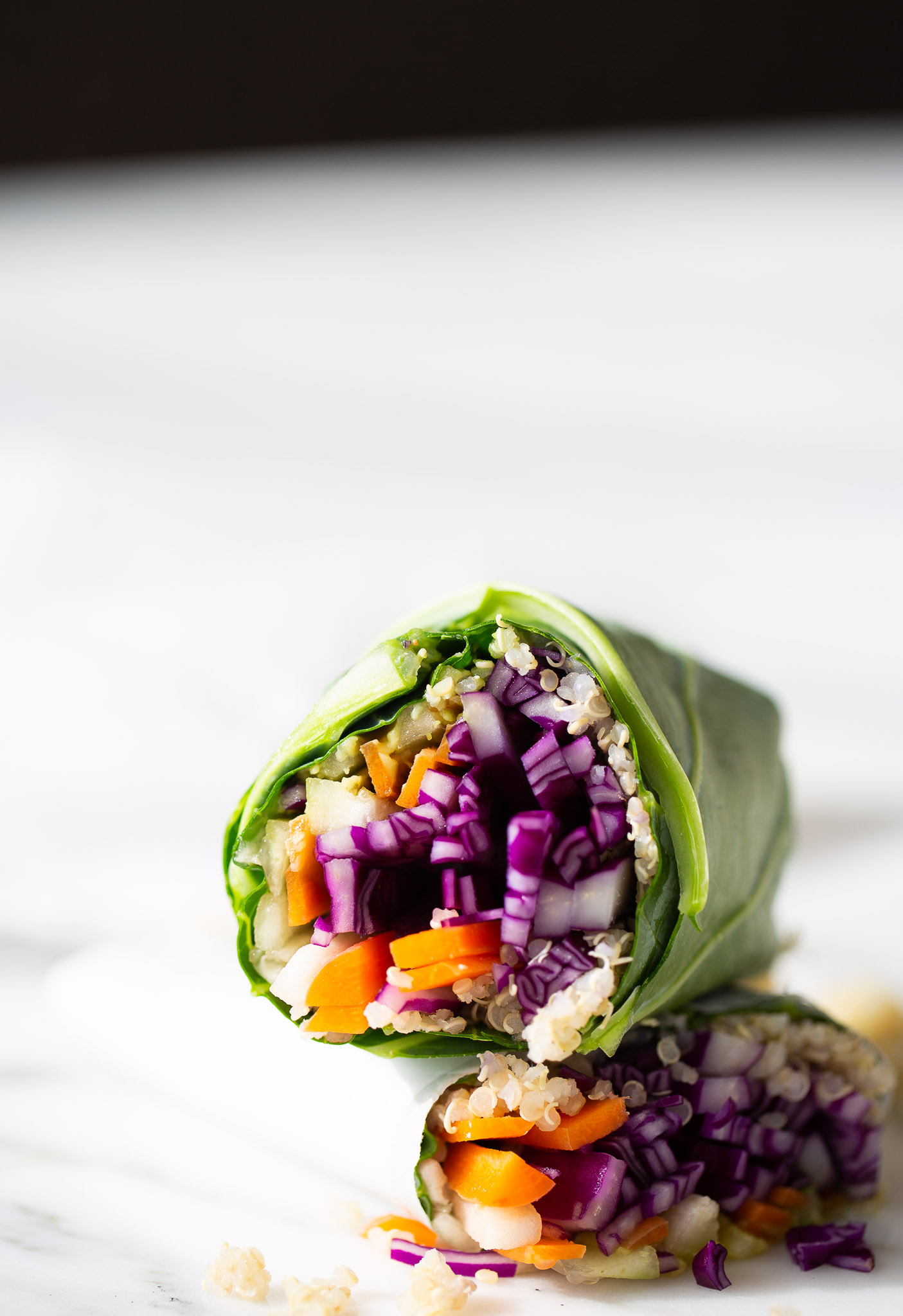 Can You Add Other Ingredients to the Burritos?
You can get creative and add other ingredients to your Collard Greens Burritos. You may want to add anything that you would normally get on a traditional burrito to these homemade burritos, such as shredded vegan-friendly cheese, crispy tofu, diced tomatoes or mango guacamole, pico de gallo, and fire-roasted corn. If you feel like you need to add something extra, go for it!
How to Store the Collard Greens Burritos
After you prepare your Collard Greens Burritos, you may want to save them for later. You can wrap these burritos in plastic wrap or parchment paper (affiliate link) tied with twine.
Be sure to wrap tightly to keep your burritos fresh before putting them in the refrigerator. You can store these burritos for up to three days in your refrigerator.
Can You Freeze Them?
No. These collard greens burritos are meant to eat fresh with raw veggies. but what you can do is prepare tons of quinoa, brown rice or noodles and freeze in small freezer bags.
That way, when you're ready to prepare your collard greens it would make the process faster.
I'm thinking, that more than a recipe, this is more of a suggestion of what to do with all your tasty leftovers. But it is still pretty awesome. It is great because you can eat it on the go or wrap it up and put it in a lunchbox for the kiddos.
Here is my clean-out fridge recipe for collard greens burritos hope you like them very much. You can also use Instagram and Pinterest to share your creations with me.
Other recipes that you may love: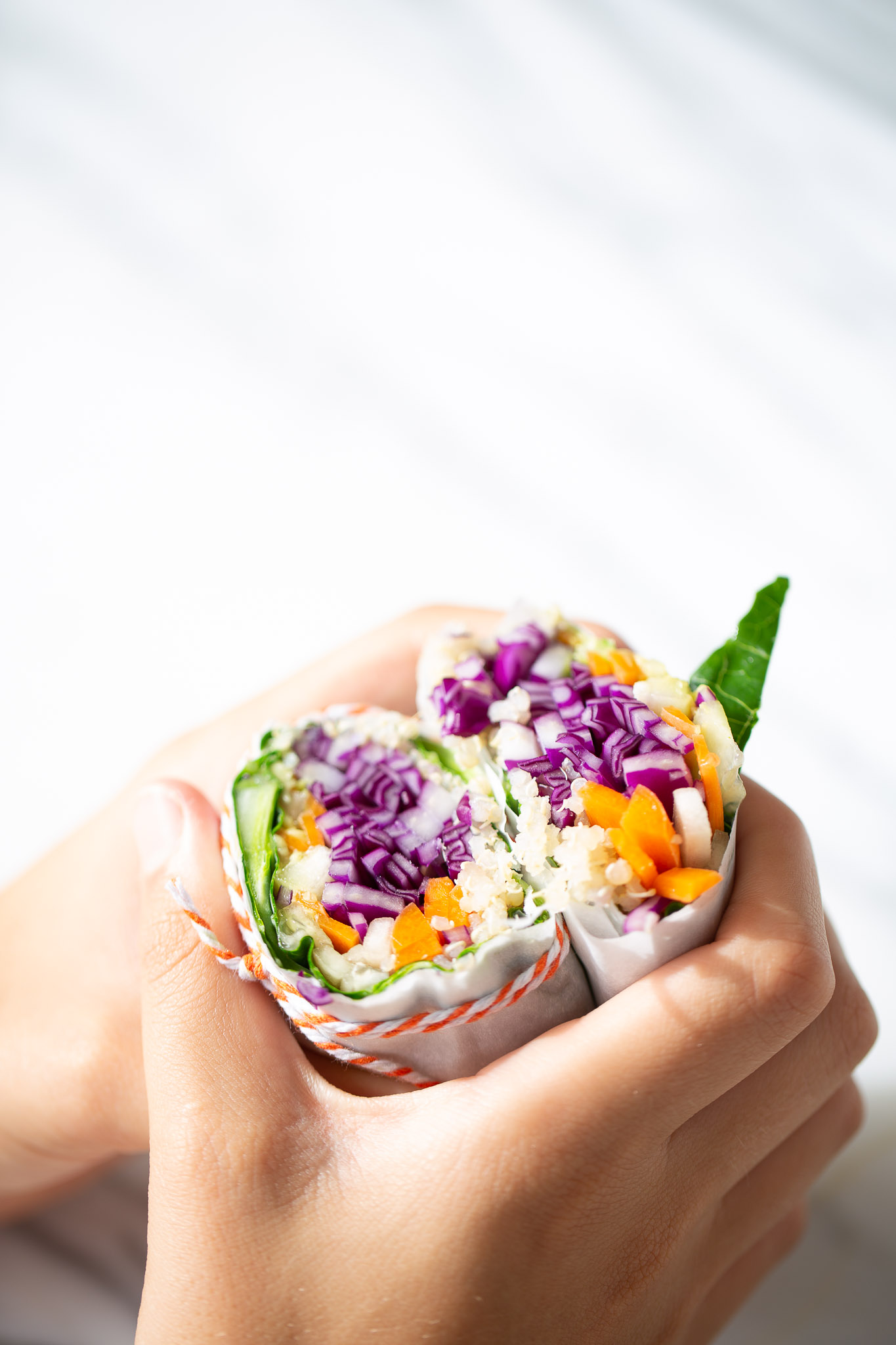 Collard greens burritos
This recipe for collard greens burritos is very simple, easy to prepare and a great way to use all the leftovers in the firdge.
Ingredients
4

collard greens leaves

1

cup

quinoa

½

cup

hummus

2

carrots grated

1

cucumber, julienned

1

cup

red cabbage, sliced
Instructions
Set the collard green leave and add ¼ cup of quinoa, 2 tablespoons of hummus, top with some carrots, cucmber and sliced red cabbage. Roll like a burrito, cut in half and enjoy.
Nutrition
Calories:
239
kcal
Carbohydrates:
38
g
Protein:
10
g
Fat:
6
g
Saturated Fat:
1
g
Sodium:
149
mg
Potassium:
584
mg
Fiber:
7
g
Sugar:
3
g
Vitamin A:
5900
IU
Vitamin C:
20.4
mg
Calcium:
85
mg
Iron:
3.2
mg
information
Nutritional information of this recipe is only an estimate, the accuracy for any recipe on this site is not guaranteed.
Do you follow me on INSTAGRAM?

Latest posts by Alejandra Graf
(see all)