Create the perfect Hummus every single time using this simple recipe. It's the perfect base recipe that you can use to create different variations of this homemade, healthy treat.
What Is Hummus?
Hummus is a flavorful dip commonly served with veggies, chips, and other great sides. It consists of blended chickpeas combined with other ingredients to create a tasty, creamy dip for serving on the side of your favorite foods.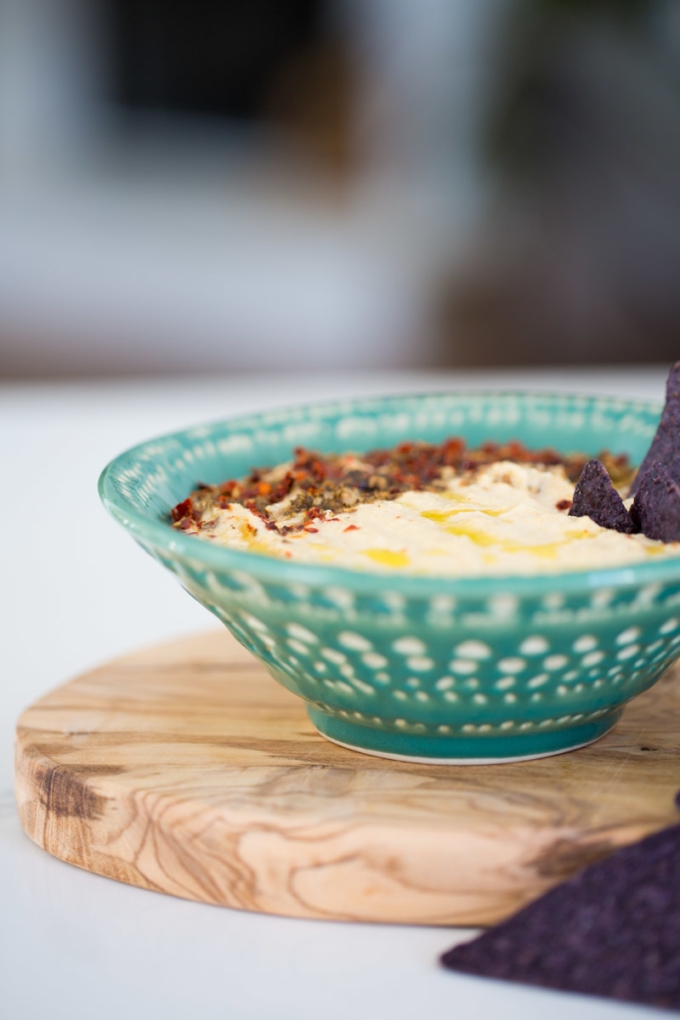 Why Make Different Variations of Hummus?
You can use this Hummus recipe as a base to create all different variations of the dip. Some people like sweet versions, while others prefer savory versions. The possibilities are endless. You can make Hummus that tastes like a brownie, sugar cookie, or even a pizza! You'd be surprised at what you can do with it once you know how to make this flavorful dip from scratch.
tips, tricks & other recipes:
Prepare this hummus with store-bought or home-cooked chickpeas. It will be delicious anyway.
If you are looking for a creamier texture, peel the chickpeas. When you remove the peel from them the texture of this creamy vegan dip changes in an impressive way.
Remember to save the liquid from the can of your chickpeas or the ones you cooked, you can make vegan aquafaba mayo with it.
Also, if you happen to have extra chickpeas… you have to make this delicious chickpea and spinach soup.
With both types of chickpeas, this recipe will turn out great. This basic hummus works as a base, as a canvas for any flavor profile you would like to add to it. Maybe you love jalapeño hummus or mint and lemon, or chipotle hummus. You decide, use your creativity and make the best of this recipe for this
basic hummus
What You'll Need to Make Hummus From Scratch
You won't need a ton of ingredients to prepare Hummus from scratch. Make sure you have the following ingredients ready to use:
Cooked Chickpeas. You can use fresh cooked chickpeas or canned ones, whichever you prefer.
Tahini. Add flavor to your Hummus with tahini.
Olive Oil. The olive oil adds flavor and texture when you're creating a dip from the whole chickpeas.
Lemon Juice. Use fresh juice from up to two lemons to add a hint of flavor to the dip.
You'll also need a bit of salt and roasted garlic cloves to complete this recipe.
How long does it take to make Hummus?
It's not going to take long for you to prepare this Hummus recipe. If you have 15 minutes to spare, you can have the dip created and ready to eat. If you're planning to add more to it to create a custom version of the dip, it might take you a few extra minutes to prepare it.
What do I serve with the Hummus?
What you serve with your Hummus will depend primarily on what you add to it. For example, if you decide to add sweet ingredients to your Hummus base, you might want to dip cookies, wafers, or fresh fruits into it. However, if you choose a savory option, you may want to serve it as a dip with tortilla chips, carrot sticks, or even celery sticks. You can also eat it on pita with thin-sliced vegetables.
How many servings will this recipe make?
When following this recipe, you'll have enough of it for six servings. Each serving of the dip is around 205 calories. If you'd like to have more of it because you plan on using it daily, you can always double the recipe and it'll still turn out great.
How do I store the Hummus to keep it fresh?
Put your Hummus in a large jar with a tight lid, such as a mason jar. Be sure to seal it tight with the lid and put it in the refrigerator to keep it fresh. It stays good for anywhere between 7-10 days when kept cold in the fridge.
Wait! One more thing before I let you go to your kitchen so you can prepare this delicious vegan hummus … lets' connect on Instagram, Facebook or save this recipe for later on Pinterest.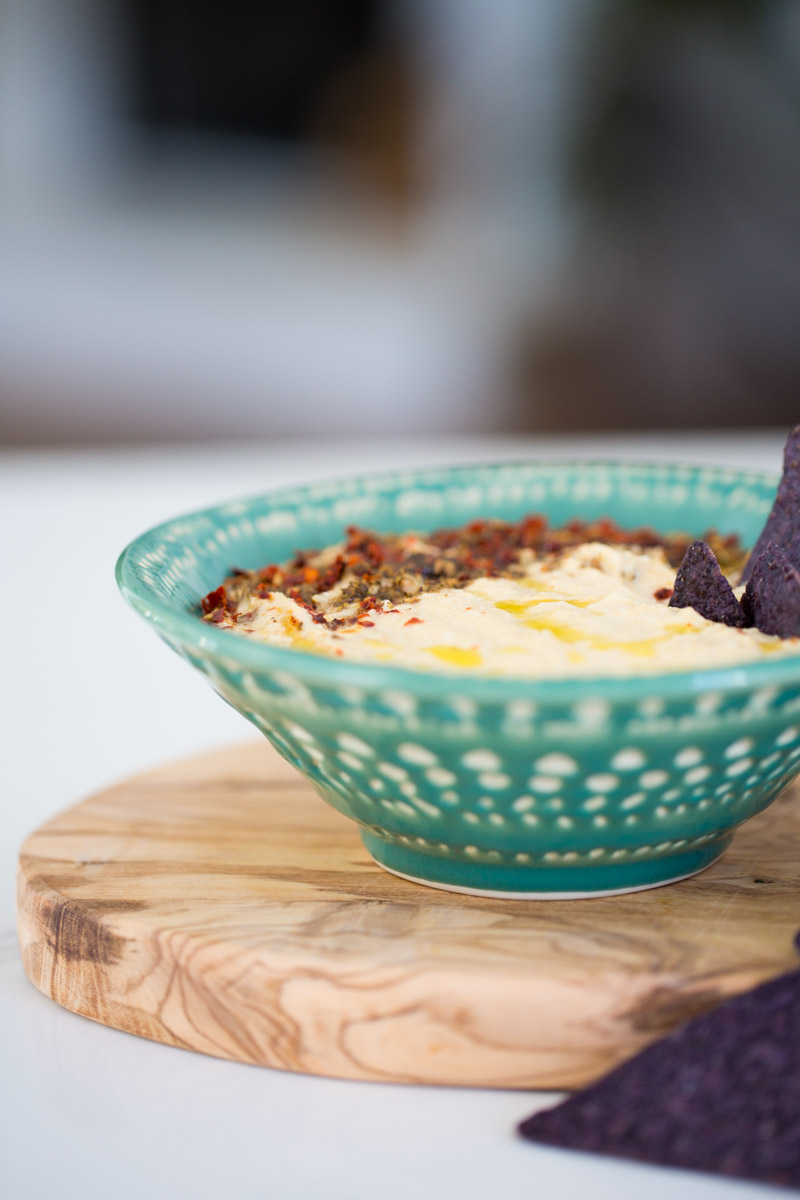 Basic hummus
This recipe for basic hummus is easy, delicious and super healthy.
Ingredients
2

cups

cooked chickpeas

can be canned

2-3

tablespoons

tahini

2-3

garlic cloves

roasted

1/4

cup

olive oil

1-2

lemons, the juice

tbsp

salt
Instructions
To roast the garlic, put it in the toaster oven or skillet with the skin still on. It is important not to burn it. Remove from the skillet when it starts to roast.

Add the beans to the jar of a blender or bowl of a food processor with the tahini, garlic (peeled) lemon juice, olive oil and salt.

Blend until creamy.

Test for seasoning and enjoy. Serve with chips, tortilla chips or crudités.
Notes
Store the hummus in a firmly closed jar in the fridge. It will last for a week or week and a half.
If you want to prepare more, you can double batch the recipe and will turn out great.
Nutrition
Calories:
204.47
kcal
Carbohydrates:
17.74
g
Protein:
5.99
g
Fat:
13.13
g
Saturated Fat:
1.77
g
Cholesterol:
0.21
mg
Sodium:
6.28
mg
Potassium:
206.87
mg
Fiber:
4.89
g
Sugar:
3.07
g
Vitamin A:
14.76
IU
Vitamin C:
10.46
mg
Calcium:
38.52
mg
Iron:
1.96
mg
information
Nutritional information of this recipe is only an estimate, the accuracy for any recipe on this site is not guaranteed.

Latest posts by Alejandra Graf
(see all)