Having roasted vegetables in the fridge is a lifesaver, especially during busy months where you have a million other activities to do. The holiday season involves gift buying, traveling, planning, hosting, and cooking many different dishes.
This recipe for roasted vegetables (and how I made them) is so good that I'm pretty sure it will alleviate a lot of your stress by reducing your time in the kitchen.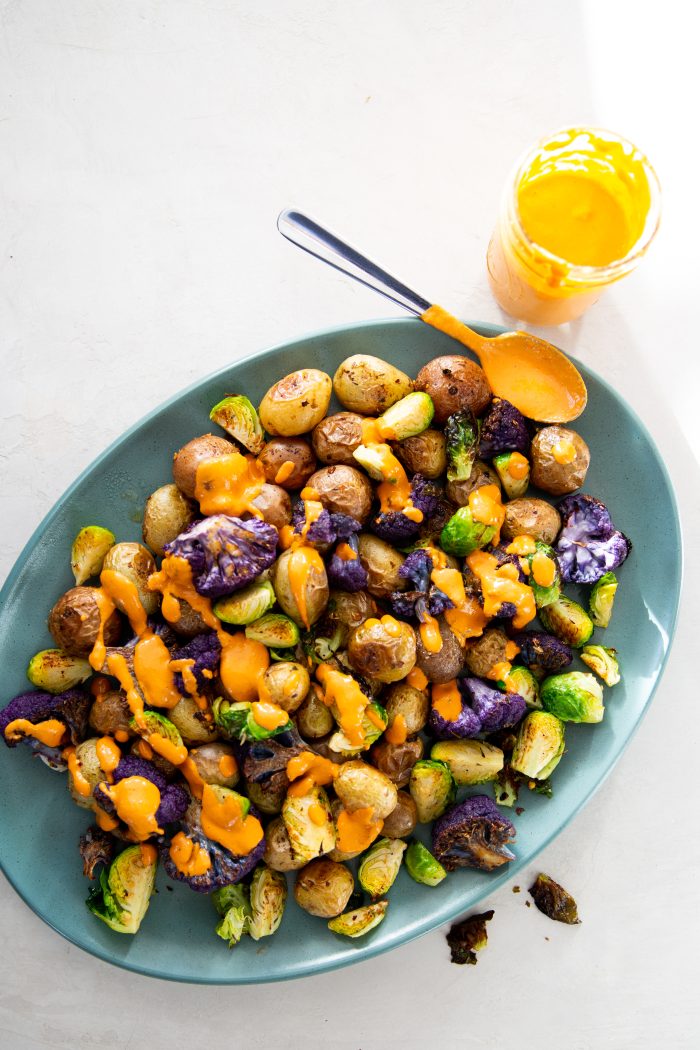 Why are roasted vegetables so great
Roasted vegetables are the perfect side dish for any meal. You can serve them as a side in your Thanksgiving meal, or serve them on a beautiful platter on Christmas Eve or at Christmas dinner.
Roasted vegetables are also great to have in the fridge and to reheat with rice and lentils and serve as a buddha bowl or a warm salad. I also love to make roasted vegetable sandwiches or even quesadillas. Roasted vegetables are so versatile.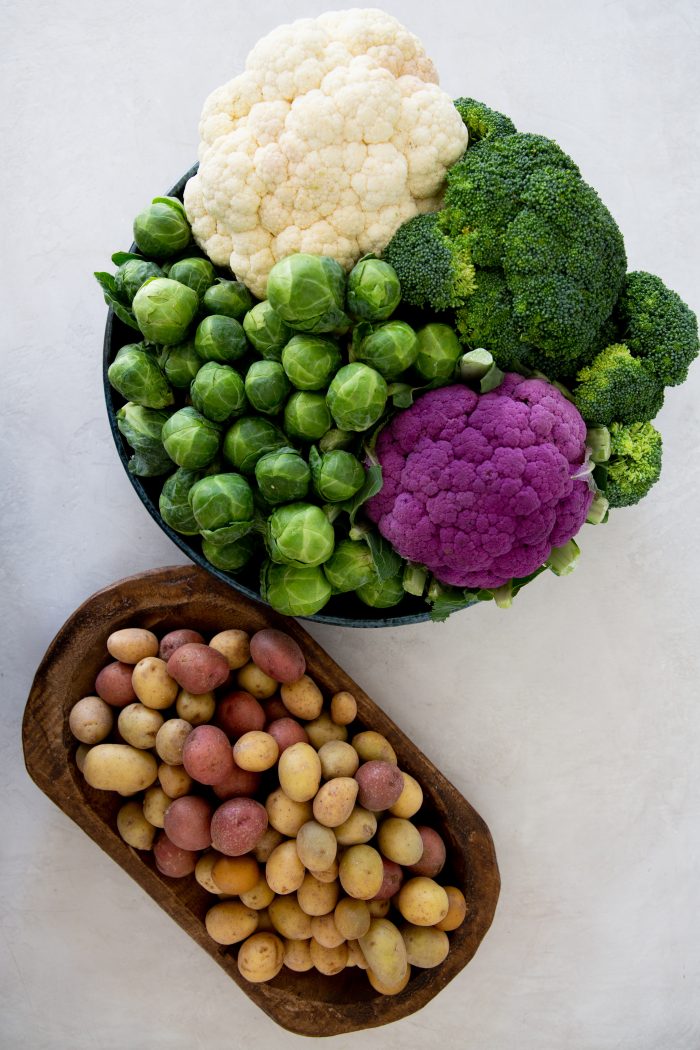 Best vegetables to roast
All vegetables are so easy to roast, and all taste amazing. You can roast butternut squash, kabocha squash, green beans, cabbage, … I mean, the possibilities are endless.
But my favorite vegetables to roast are Brussels sprouts, potatoes, cauliflower, and broccoli. And life gets easier if you have a GE Profile™ wall oven at home. With its built-in precision cooking modes, with the touch of a button, you can have all of your vegetables roasted to perfection.
This oven is so smart that it takes away the stress of cooking and lets you spend more time with your friends and family, your loved ones. And here is my favorite part, it gets better over time. GE Profile Connect+ allows users to unlock the latest technology after purchasing an appliance as software updates release new features. Like your phone or computer, you will get more features and upgrades that make it better with every update.
What's GE Profile Connect+?

Like your phone gets regular updates, GE Profile smart appliances receive software updates that optimize performance and add new features. 

These updates mean that your appliance will always have the latest technology and features, like air fry mode and precision cooking, as soon as they're available. 

How does it work?

You connect your appliances through the built-in WiFi set up, and through the GE Profile Connect+ you'll get the latest updates to make your appliance work better and better.

The best part is that you manage your updates through the SmartHQ™ app on your phone. This makes cooking easier and better: it is definitely smart cooking.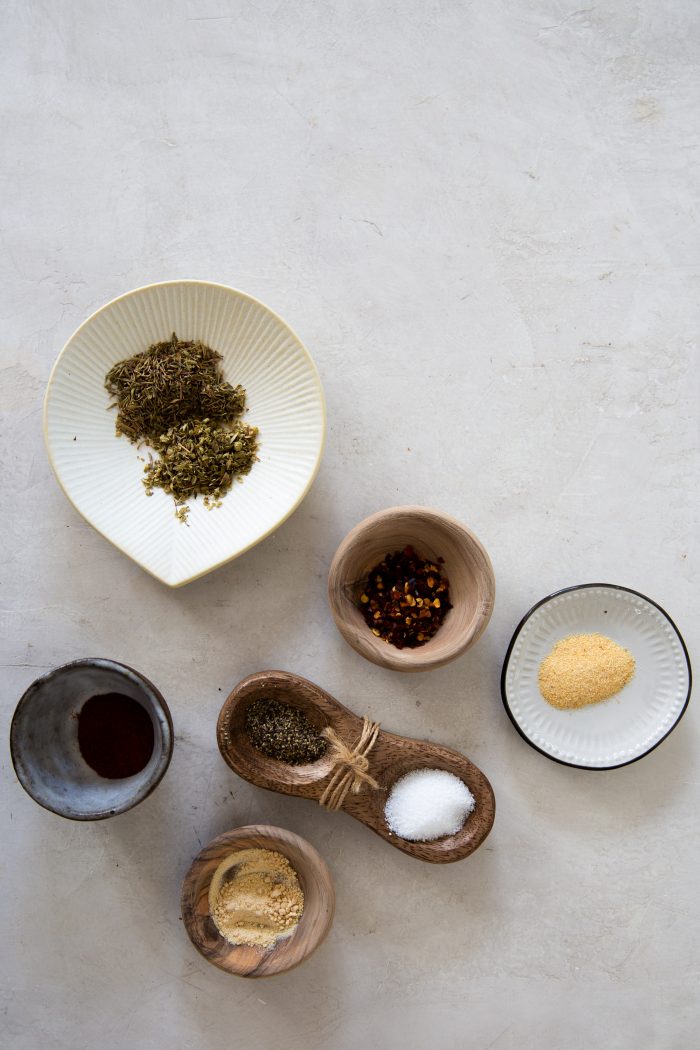 how to roast your vegetables
Spice Mix. First I like to make a spice mix. In a bowl or using a mortar and pestle, mix thyme, oregano, garlic powder, onion powder, red chili flakes, salt, pepper, and paprika.
Vegetables. Then I cut my vegetables into bite-size pieces and spread them out on a baking sheet. As I told you before, my favorite vegetables to roast are cauliflower, broccoli, Brussels sprouts, and potatoes.
Season. I drizzle them with olive oil and season with the spice mix. Mix with your hands and make sure every piece is covered with olive oil and well seasoned.
Roast.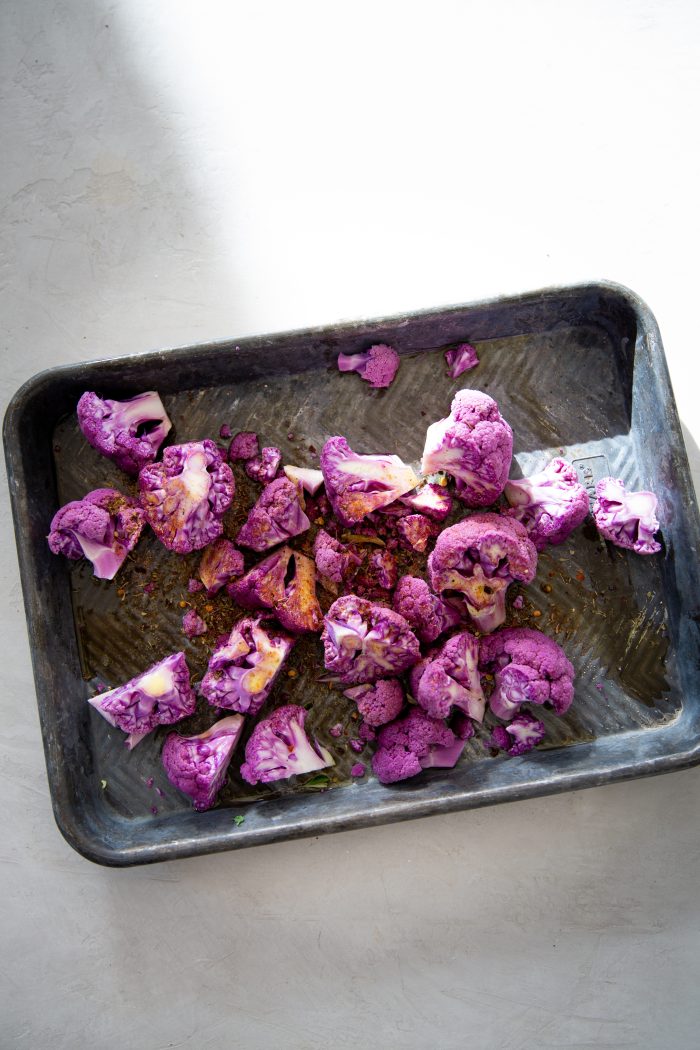 BEst oven settings for roasting vegetables
The easy way: If you are using your GE Profile™ oven, do not worry. Its precision cooking modes will let you skip the guessing game. Just select the vegetable you are roasting on the touchpad, follow the instructions, and you're done. Let your oven be your sous chef and focus on having quality time with your loved ones.
Traditional way: Preheat your oven to 400ºF. When preheated, place your baking sheet in the oven. set a timer for 15 minutes, check your vegetables, and rotate the baking sheet. Roast for 5-7 minutes more and check your vegetables again.

Important note: times will vary depending on the vegetable you are working with.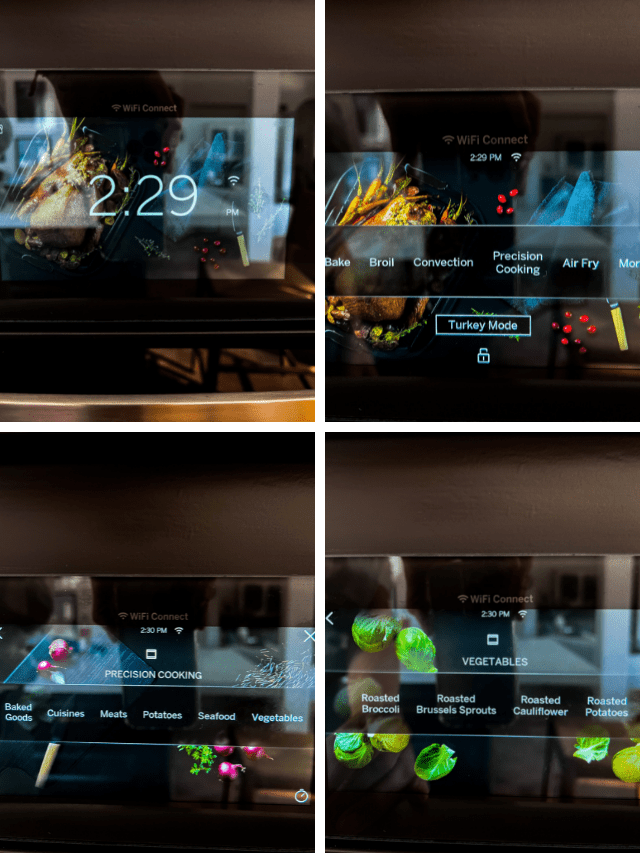 Other key features about the GE Profile™ oven:

✎ As the oven is connected to your Wi-Fi you can monitor your vegetables in real time from your phone through your SmartHQ™ app.

✎ Using  your SmartHQ™ app, you can see what's going on in the oven with the In-Oven CookCam™.
Tips and tricks for perfect roasted vegetables
Do not overcrowd the sheet pan: vegetables like to have room to roast to perfection.
Be generous with the olive oil, so that you make sure every piece is well covered.
Season properly.
Use quarter-size sheet pans or divide your vegetables into sections. The way that I divide them is by size, cooking times, and type of vegetable.
Resist the urge to combine vegetables on a single tray when roasting, because they all have different cooking times.
It is best that when your vegetables are done you serve them on a platter. DO NOT serve them in a bowl, because this will make them soggy.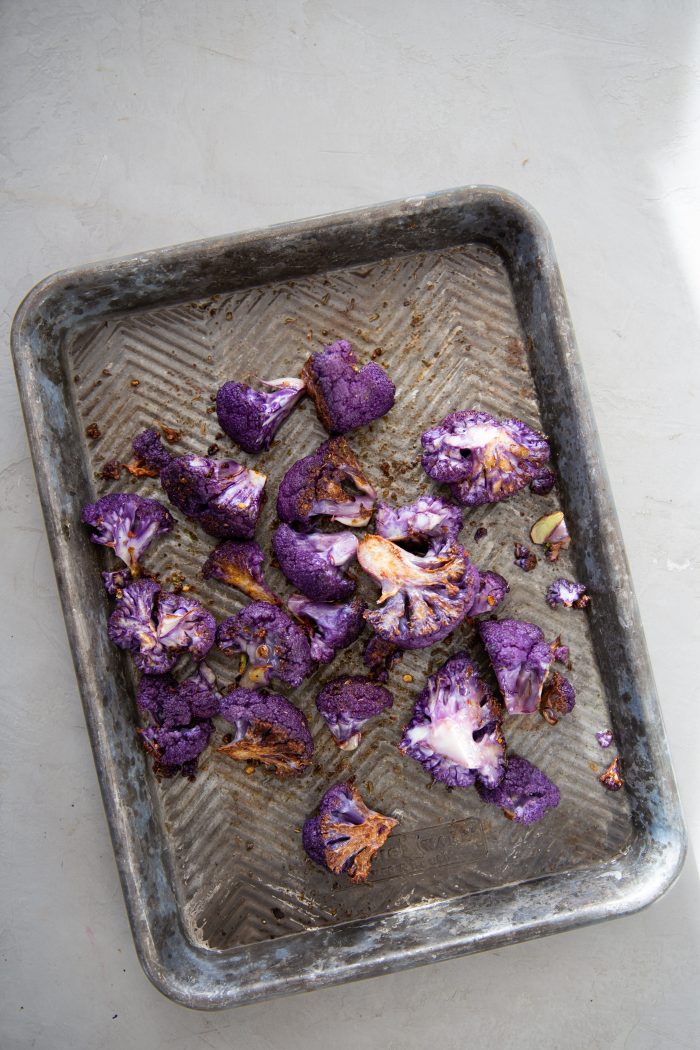 Best way to serve the vegetables
On platter, drizzled with red bell pepper sauce as a side dish on your Thanksgiving meal.
Over pasta, quinoa or rice with a tablespoon or two of the bell pepper sauce. You can serve this dish with simple salad, and you have the perfect meal.
In a sandwich with some Dijon mustard on one side, and mayo on the other, the vegetable of you choice ( I love to use roasted broccoli here), a drizzle of red bell pepper sauce and a slice of cheese that melts.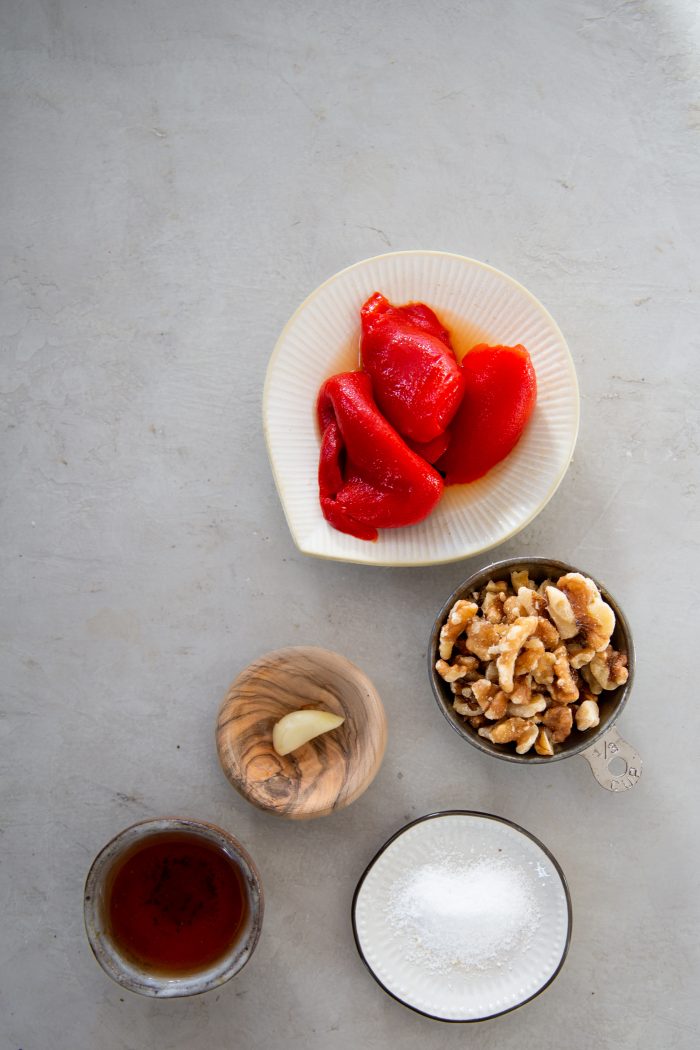 Other recipes that you may like:
Here is the recipe for these roasted vegetables with red bell pepper sauce, and I hope you like them as much as we do. If you do, please share the recipe and the blog post on Instagram, Facebook or save it for later on Pinterest.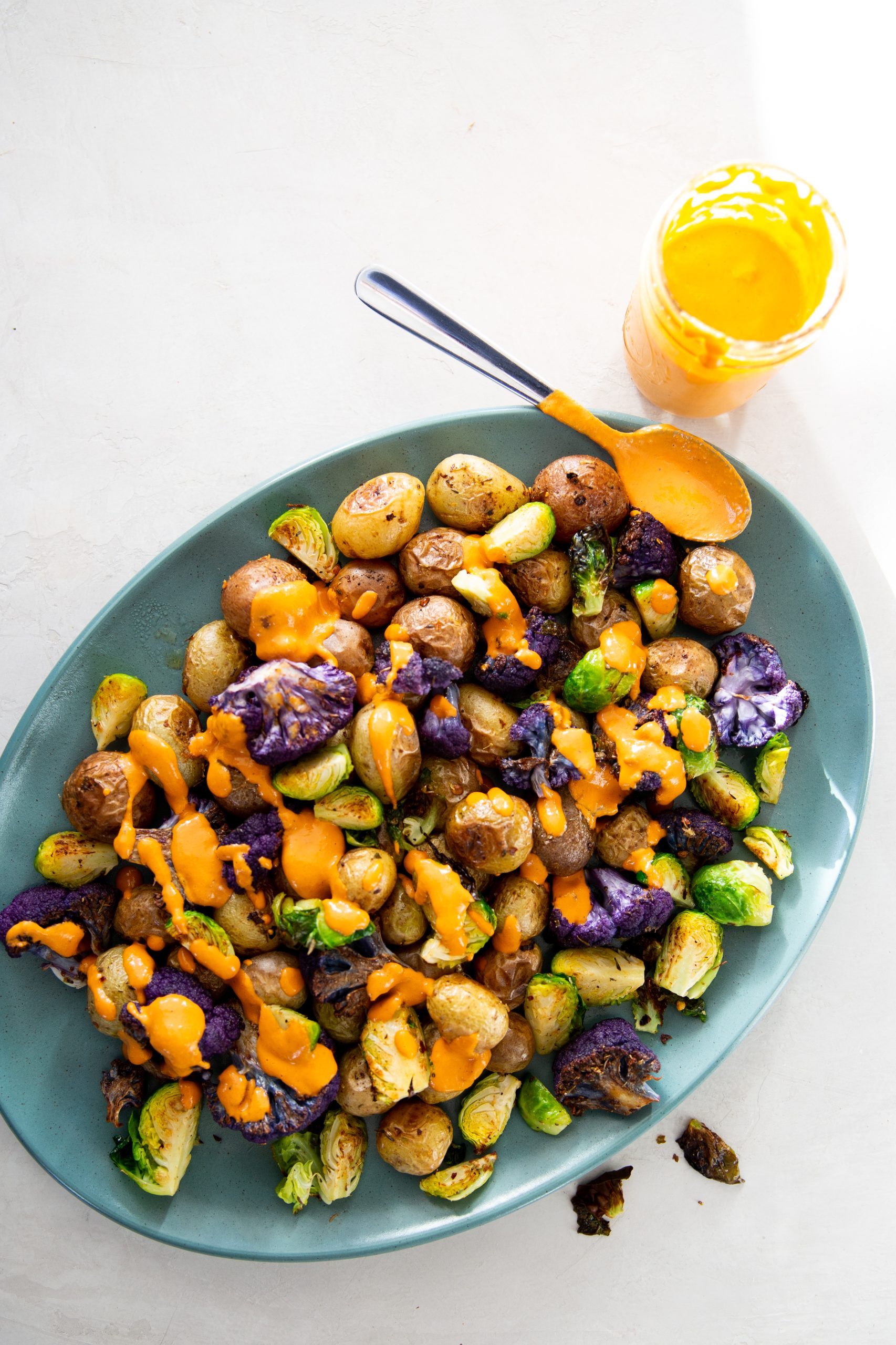 Vegetables with Red Bell Pepper Sauce
RoastedRoasted vegetables are also great to keep in the refrigerator and reheat with rice, lentils, put on a quesadilla, sandwich, or make a warm salad.
Ingredients
2

cups

Brussels sprouts

halved

1

broccoli head

chopped

1

Cauliflower head

chopped

2

cups

baby potatoes
Dressing
¼

cup

roasted red bell pepper

¼

cup

walnut

1

clove

garlic

3

tablespoons

red wine vinegar

6

tablespoons

olive oil

½

teaspoon

salt
Spice mix
1

tsp

thyme

1

tsp

oregano

½

tsp

freshly ground pepper

½

tsp

garlic powder

½

tsp

onion powder

½

tsp

dried chili flakes

½

tsp

paprika * paprika
Instructions
Preheat the oven to 400ºF.

In a bowl or mortar, mix all the ingredients to make the spice mix.

On a baking sheet put the vegetables that you are roasting, season with the mixture of spices and drizzle with olive oil.

Put in the oven for 15 minutes, rotate the baking sheet, and leave for 5 more minutes or until they are ready.

In the meantime make the red bell pepper sauce by mixing all the ingredients in a blender.

Blend, taste salt and adjust if necessary.

Serve on a platter and drizzle with the red bell pepper sauce.
Notes
The roasted red pepper can be from a jar.
You can do all the vegetables the recipe calls for or just one.
Nutrition
Serving:
1
cup
Calories:
272
kcal
Carbohydrates:
25
g
Protein:
8
g
Fat:
18
g
Saturated Fat:
2
g
Polyunsaturated Fat:
4
g
Monounsaturated Fat:
11
g
Sodium:
350
mg
Potassium:
987
mg
Fiber:
8
g
Sugar:
5
g
Vitamin A:
1039
IU
Vitamin C:
175
mg
Calcium:
105
mg
Iron:
3
mg
information
Nutritional information of this recipe is only an estimate, the accuracy for any recipe on this site is not guaranteed.

Latest posts by Alejandra Graf
(see all)