Jalapeños, YUM. They are amazing and have the power to turn everything they touch into deliciousness. This jalapeno hummus is spicy, flavorful, super-nutritious, and it is so addictive.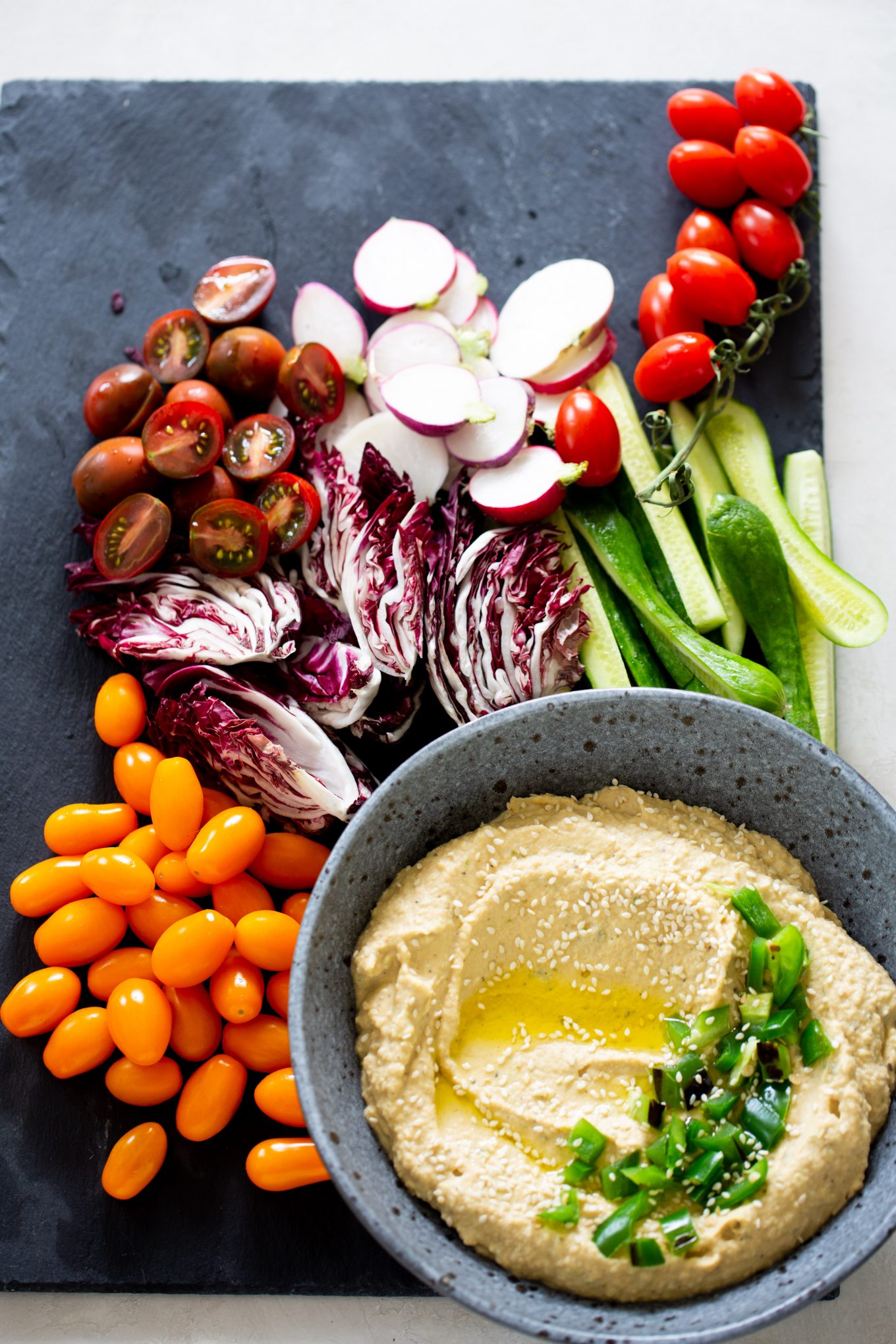 About this recipe
Hummus has a special place in my fridge. It is something that we eat pretty often. We eat it with veggies, with chips, in a sandwich or with a salad. We eat so often that I have developed a lot of different hummus recipes over these years. But this jalapeño recipe is one of my favorites.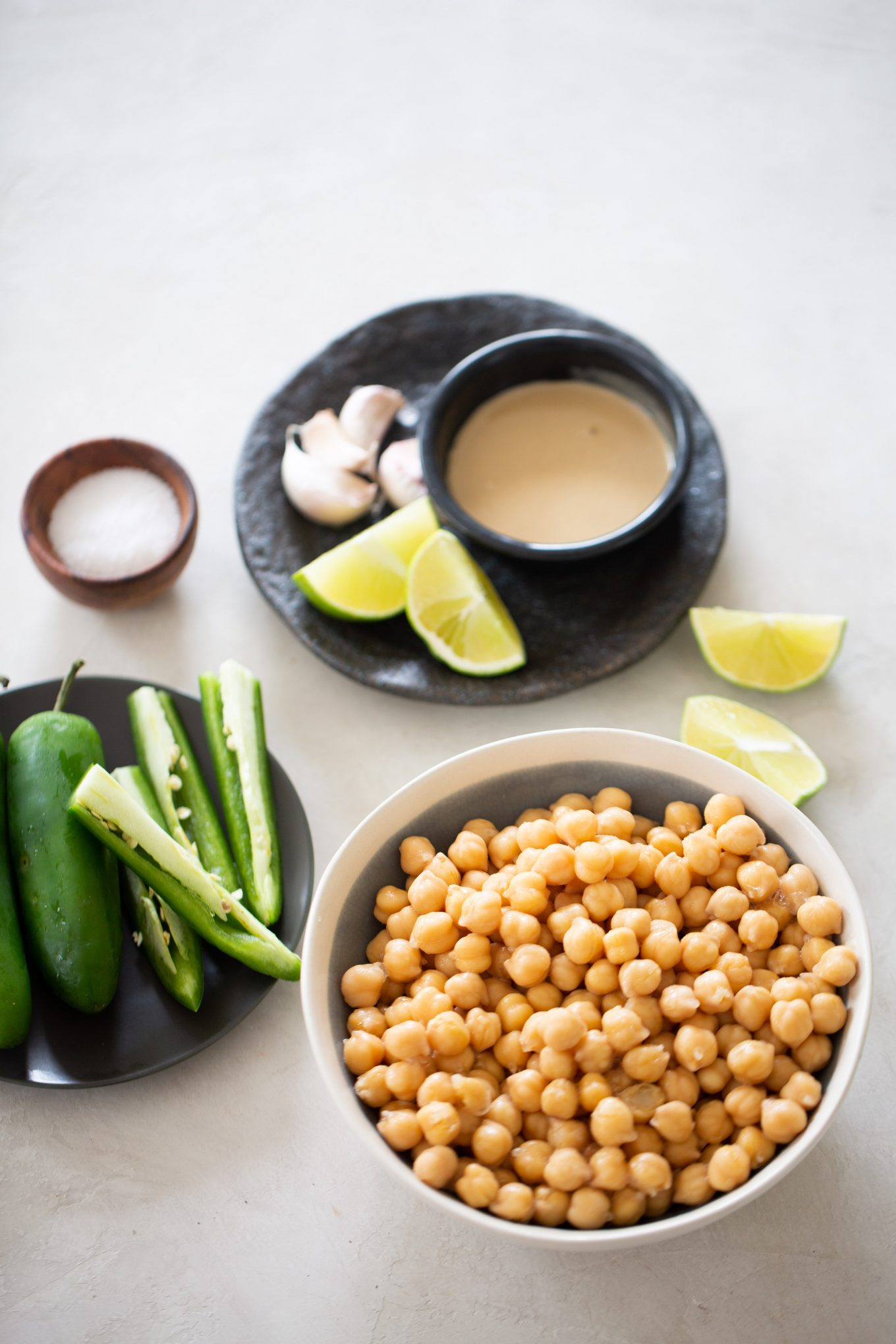 What is hummus?
Hummus is a Mediterranean and Middle East dish made with chickpeas, garlic, tahini, lemon juice, and salt. This is the classic hummus recipe, and it is delicious as it is, but it is also delicious if you spice it up a bit.
How to eat hummus? And as I said, you can eat it with chips, pita, pita chips, vegetables; you can even cook with it. I love to use it in my collard green wraps or my vegetable sandwich. Some times for lunch, I eat a spoonful or two (ok, three 😊) with some greens, and it is filling, light, perfect, and leaves me full energy for the rest of the day.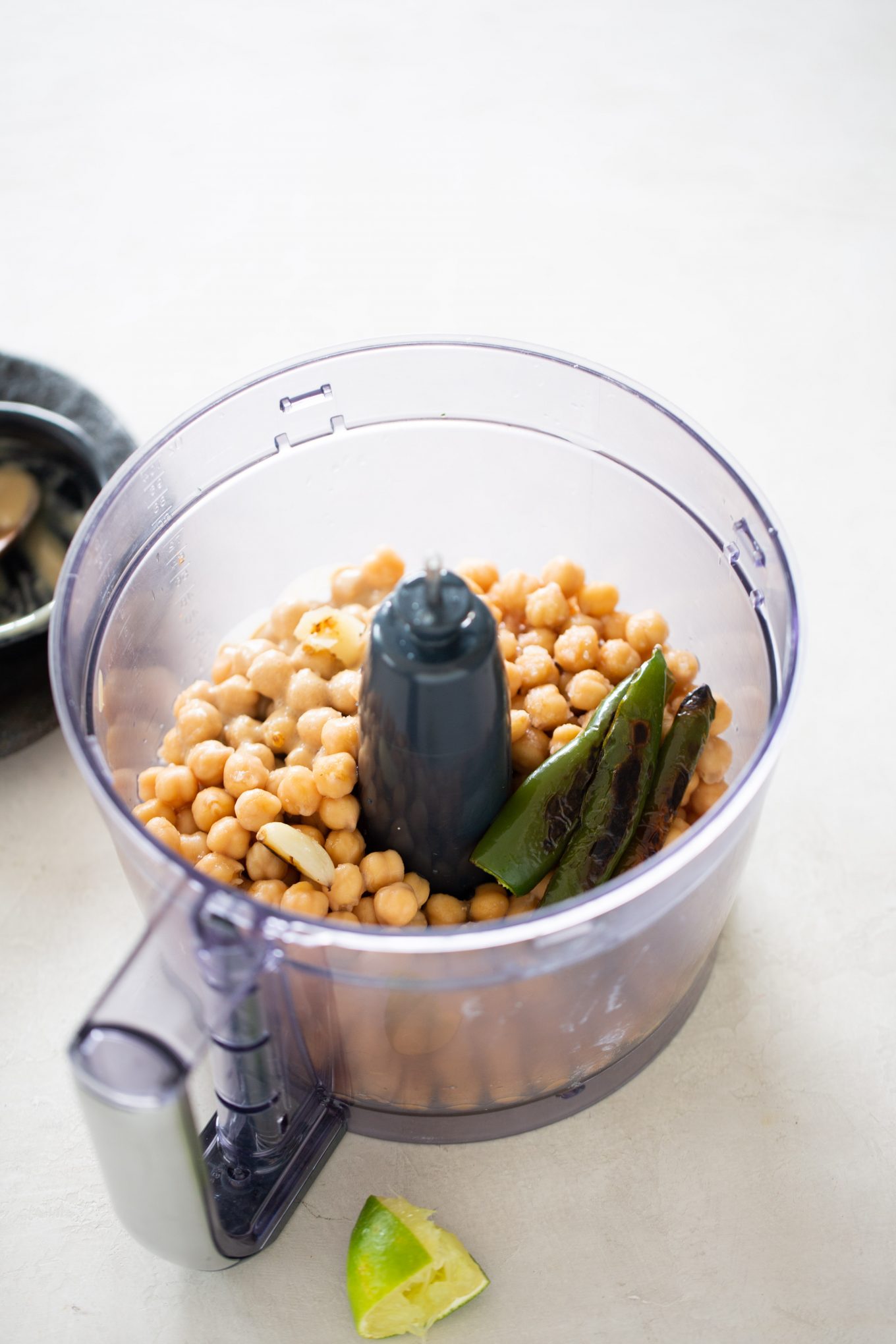 [
how to prepare roasted jalapeño hummus?
Preparing this roasted jalapeño hummus is as easy as roasting the jalapeños and garlic on a griddle (affiliate link), pan, or toaster oven. And then pureeing everything in a food processor (affiliate link).
You can use homecooked chickpeas or canned or jarred ones. I usually use canned chickpeas when I am in a hurry. The important thing to know here is that both will give you the creamiest and most delicious jalapeño hummus.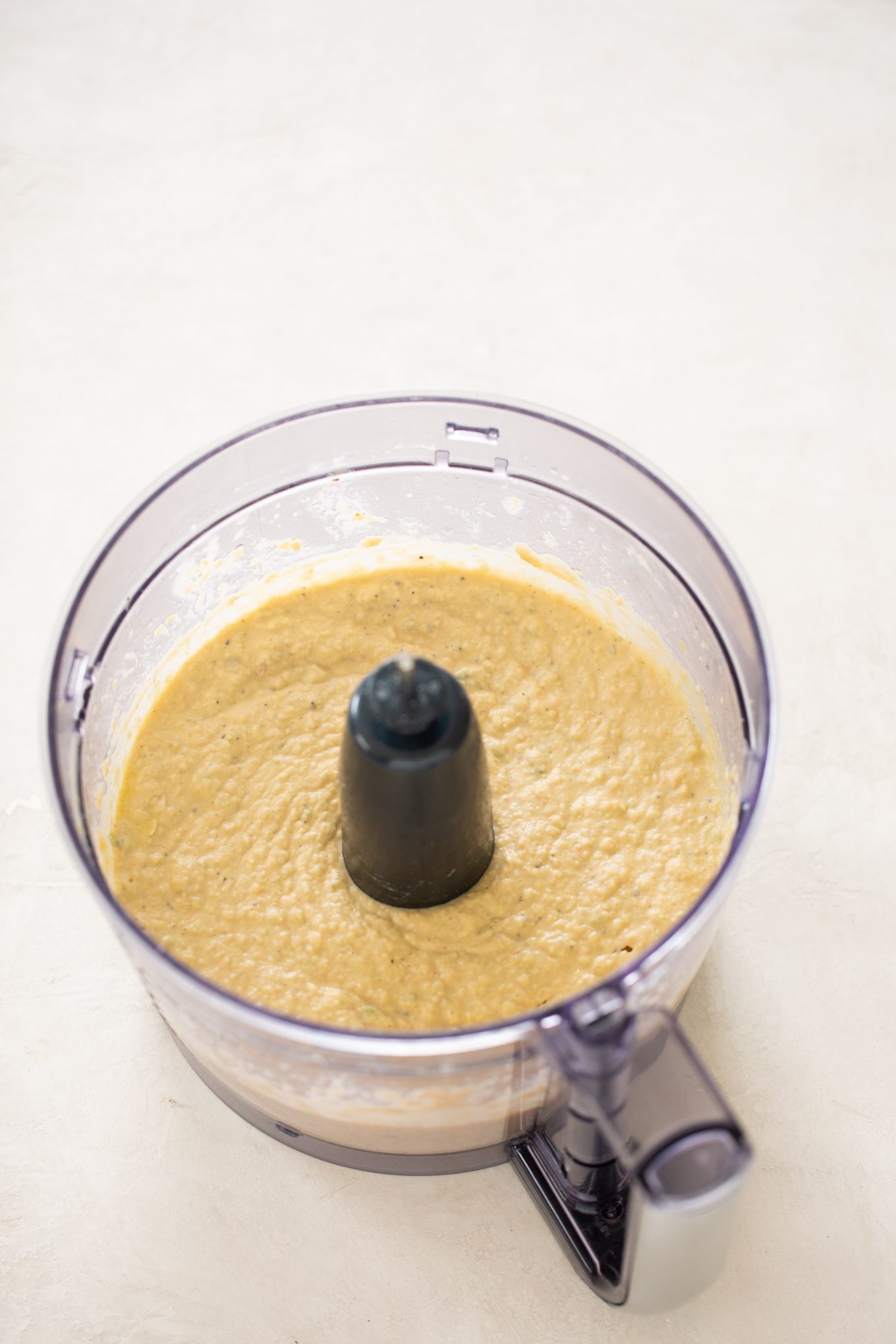 Best way to serve it.
As an appetizer. In a platter with veggies, I love to serve very colorful platters so I choose different colors of tomatoes, different cauliflower, purple, orange, and yellow carrots. Serve with homemade crackers o roasted nuts.
This jalapeño hummus has a Latin twist to it, so serve it with tortilla chips and more posted jalapeños on top.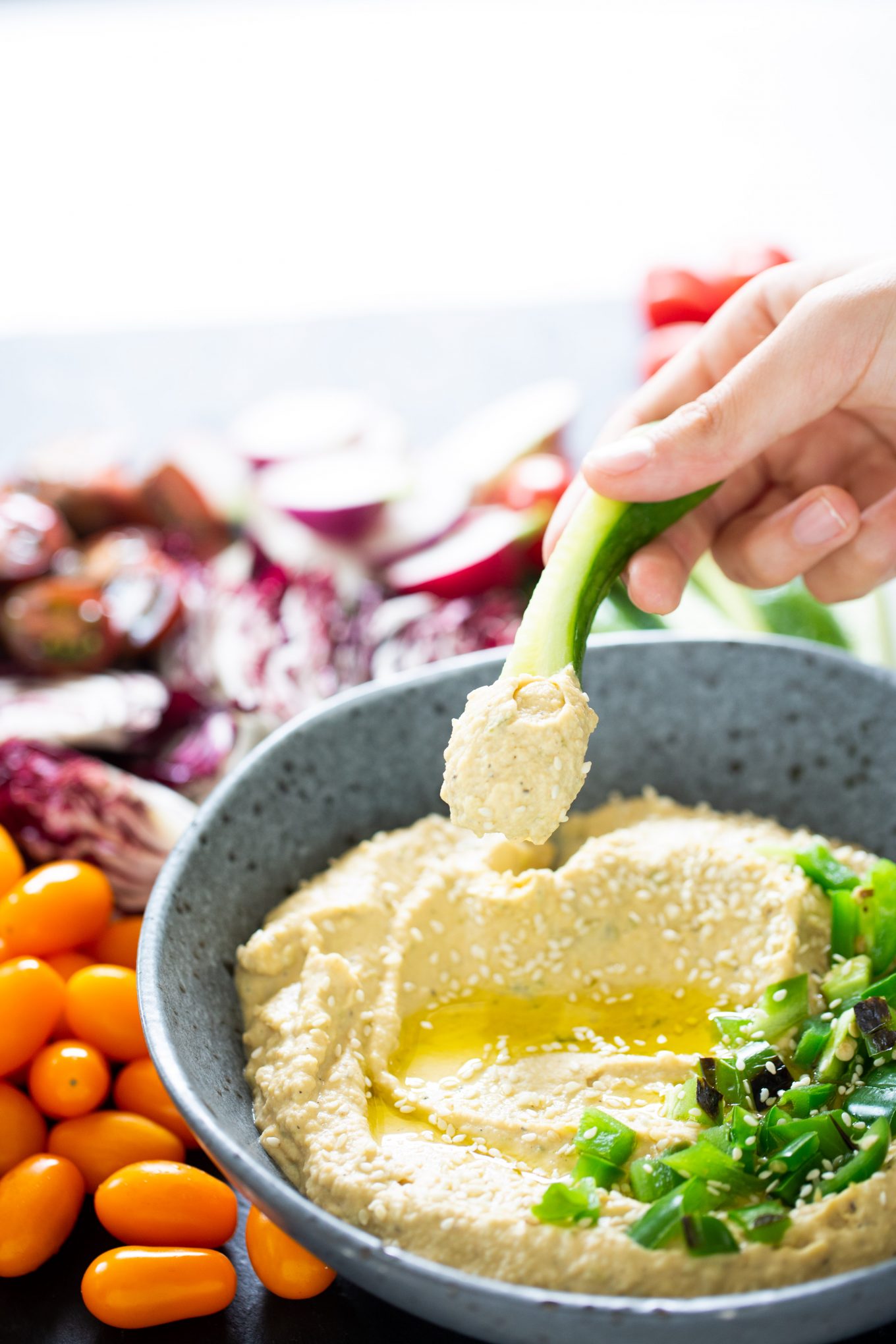 Here is the recipe for this hummus and I hope you like it, if you do, please share the recipe and blog with your friends and family. Let me know your thoughts, questions, and comments in the comments section. Post a photo on FB or Instagram with #piloncilloyvainilla. You could also save it on Pinterest if you want to do it later.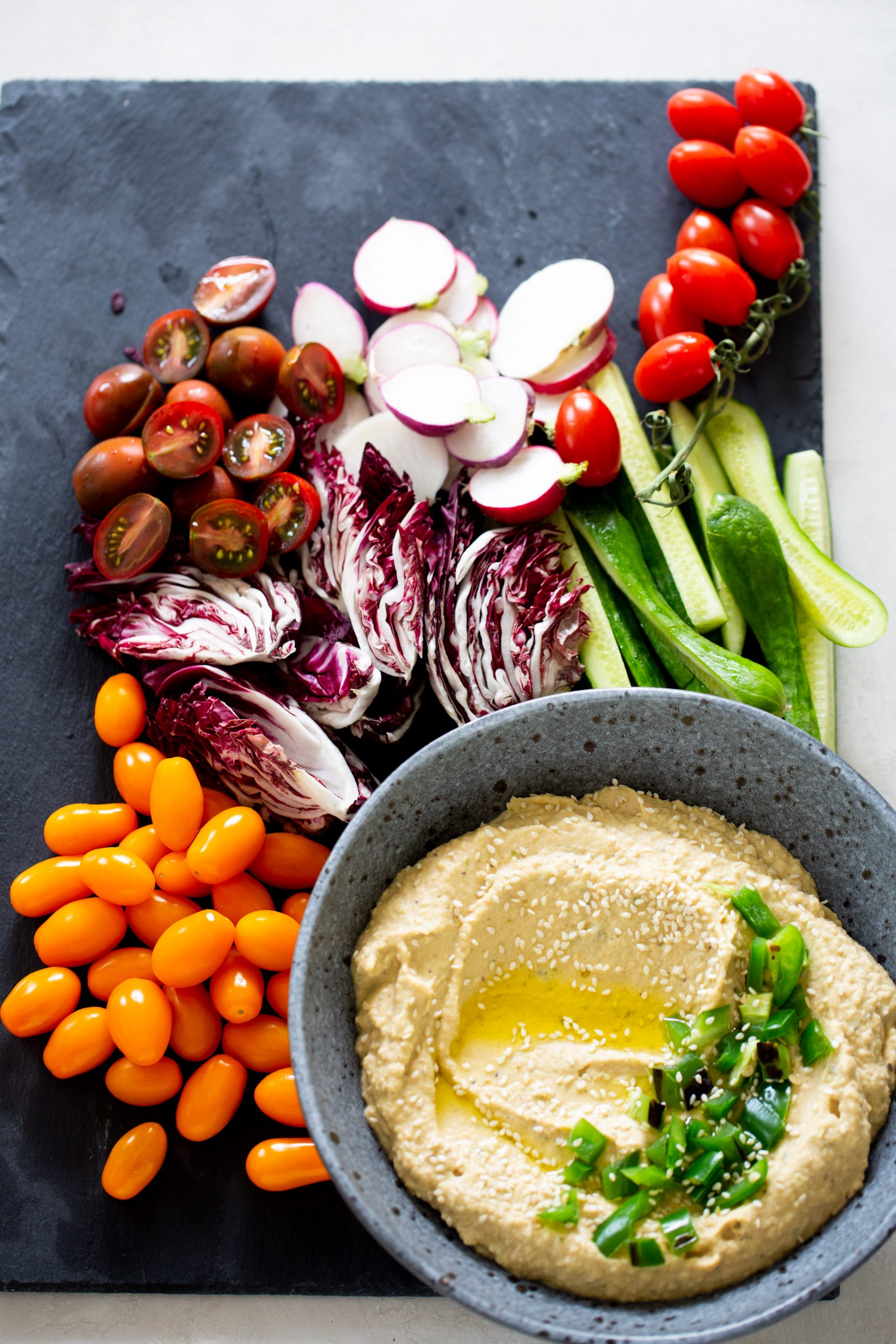 Jalapeño hummus
This jalapeño hummus is simply the best, promise you after tasting this one you will never buy one.
Ingredients
2

cups

cooked garbanzo

1

to 2 jalapeno peppers

2

large garlic cloves

1

teaspoon

sea salt

1

tablespoon

lemon juice

2

tablespoons

tahini
Instructions
In a toaster oven or in a skillet roast the chilies and garlic. Roast the garlic with the skin on so it doesn't burn.

Peel the garlic and add with the jalapeño peppers and other ingredients in the bowl of the food processor fitted with the blade attachment.

Pulse for three times and then let it run until all the ingredients are well integrated and have creamy consistency.

Check for seasoning, adjust if necessary.

Serve with chips, carrots, cucumber, etc.
information
Nutritional information of this recipe is only an estimate, the accuracy for any recipe on this site is not guaranteed.

Latest posts by Alejandra Graf
(see all)