This recipe for amazing roasted fingerlings with za'atar and lemon is a must at home, especially when I'm in a hurry and need to have dinner on the table fast.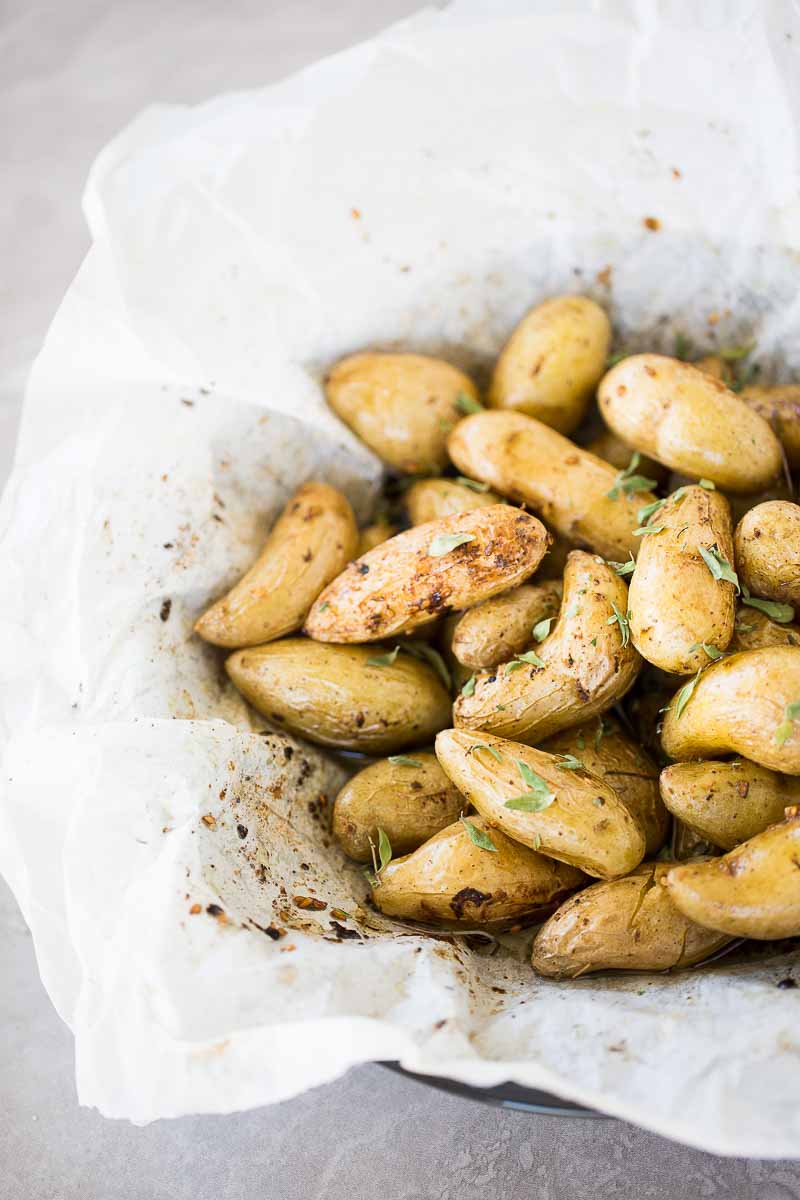 WHAT IS ZA'ATAR
Za'atar is a culinary mixture of spices typical in the Middle East. Spices and use may vary depending on the region, but it is usually used to season typical dishes or finish off hummus, pitas, or vegetables.
Za'atar is a mixture of spices widely used in middle eastern cuisine; you can buy it or make it yourself. It has cumin, oregano, and sesame seeds, among other species.
WHAT ARE THE SPICES IN ZA TAR?
It is usually a mixture of sumac (the most important), oregano, marjoram or thyme, cumin, and coriander seeds. In some cases, it also has toasted sesame seeds and salt.
🔥 What is sumac?

Sumac or zumaque as it is knonwn in Spanish, is a spice obtained from a shrub called Rhus.

It is bright red in color and has a slightly fruity flavor and has an acidic note. It's delicious.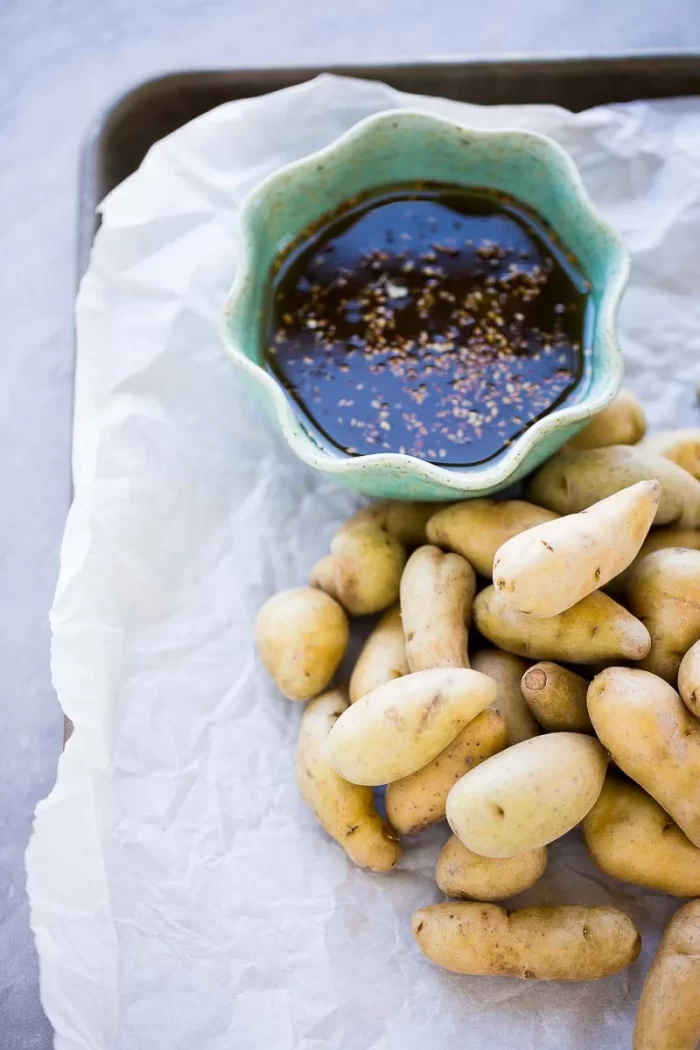 HOW TO MAKE ROAST POTATOES
I like to make them in the oven because I pop them in and forget about them, but you can also make them over.
Mix the marinade ingredients in a small bowl.
Put the potatoes on a baking sheet. You can put parchment paper or a silicone mat on the baking sheet. Cover the potatoes with a mixture of spices, lemon, and oil.
Put the potatoes in the oven until they are fully cooked. When poked with a fork, they offer no resistance.
Finish with a little more za atar, fresh oregano, or coarse salt.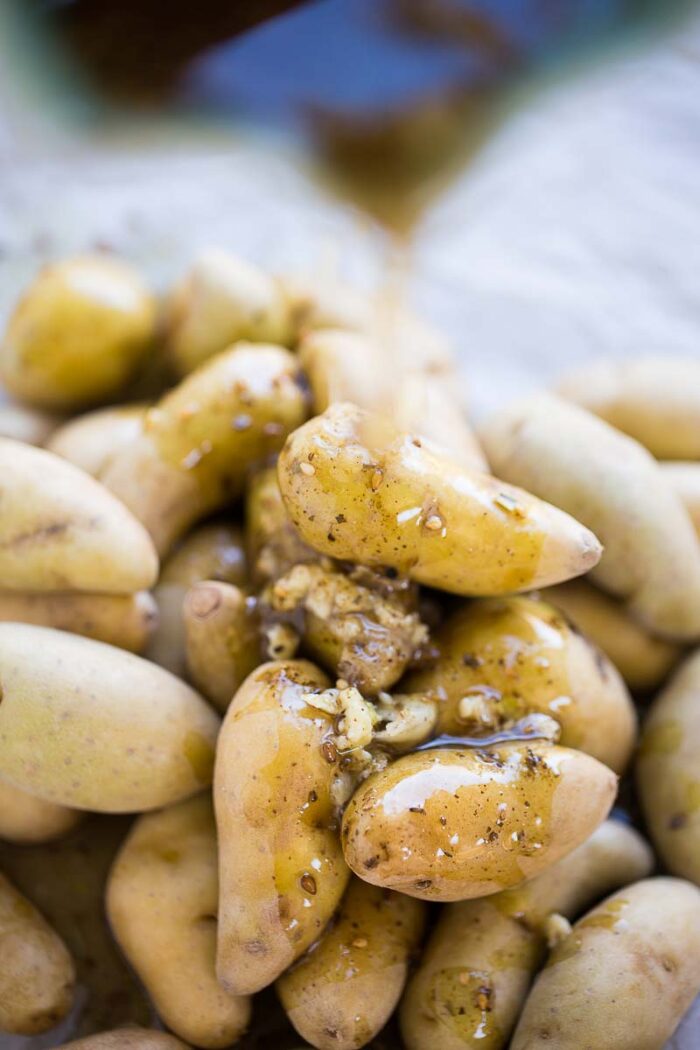 HOW TO SERVE THE POTATOES?
When they're done, some of the perfect blends of oil and spices are left on the bottom. Serve the potatoes on top of hummus, a green leafy salad, on top of brown rice, lentils, or mixed with chickpeas. And do not forget to add the remaining marinade.
They are a delight if you serve them to accompany the main course, put them as a snack in summer, or serve them as a starter.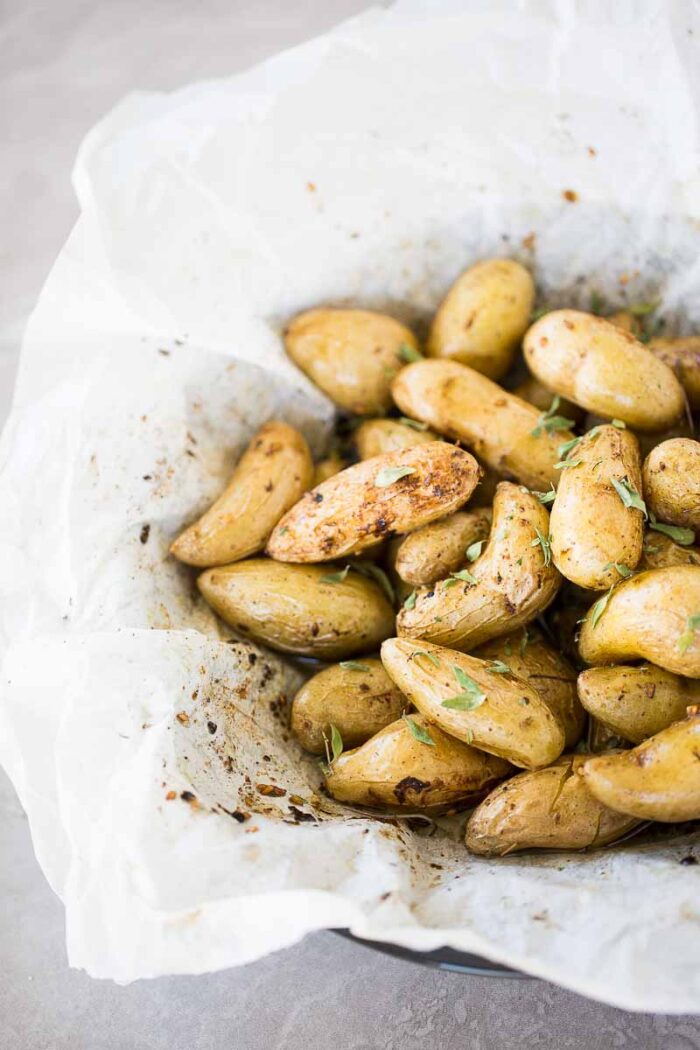 Other recipes you may like:
Here is the recipe for these roasted fingerlings with za'atar and lemon juice, and I hope you like them. If you do, please share a picture on Instagram or Facebook.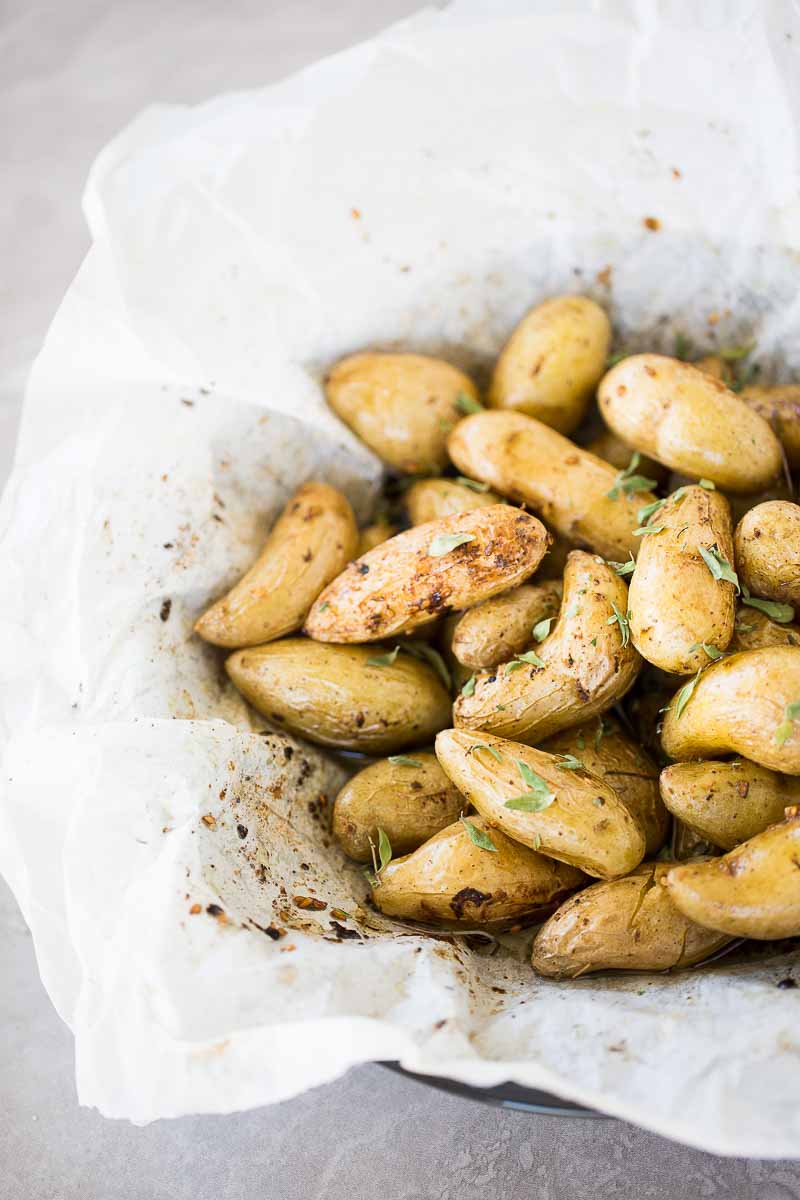 Roasted fingerlings with lemon and za'atar
Roasted fingerlings with lemon and za'atar
Ingredients
1/2

cup

avocado oil or any other oil

2

garlic cloves pressed or minced

3

tablespoons

lemon juice

1

teaspoon

sea salt

2

teaspoons

of za'atar

or more depends on your taste

2

lbs

of small potatoes

1 kg, fingerlings
Instructions
Preheat the oven to 350ºF.

In a jar mix the oil, salt, lemon juice and za'atar.

Put the potatoes on top of a special paper for the oven, parchment, and slowly empty the marinade.

Do not put all the jokes that are well-covered potatoes but not swimming in the marinade.

Bake until the potatoes is fully cooked.
information
Nutritional information of this recipe is only an estimate, the accuracy for any recipe on this site is not guaranteed.

Latest posts by Alejandra Graf
(see all)