Spices are essential in the culinary world; they give each dish a unique flavor and tell us a lot about the place of origin of the recipe. This Mexican spice blend is one of many possibilities and is full of flavor.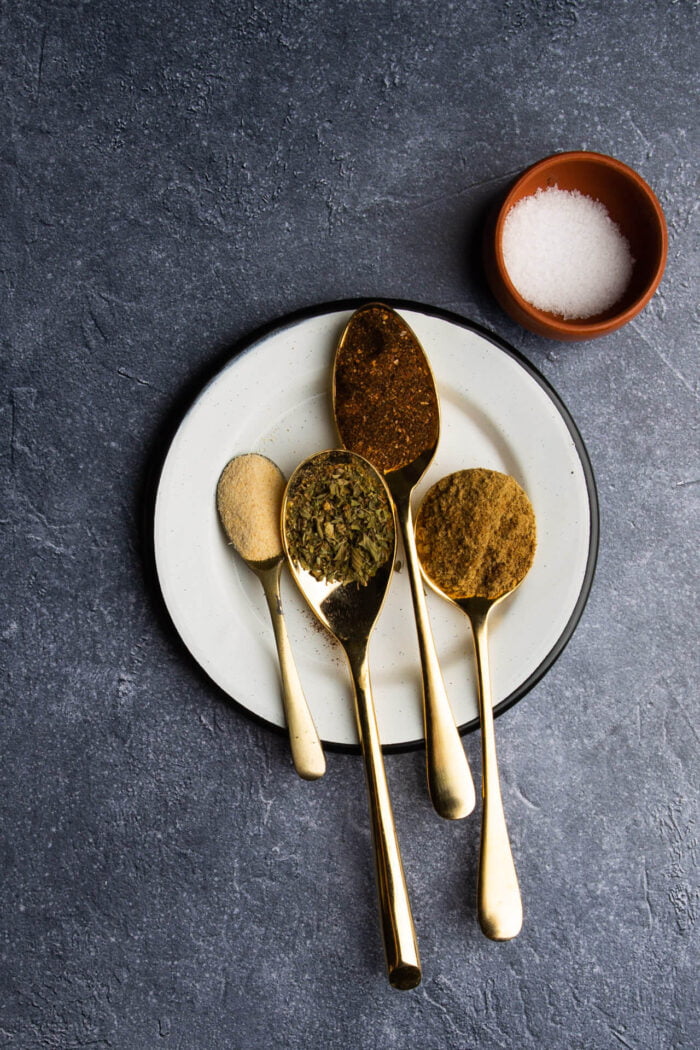 The Magic of Spices in Mexican Cuisine
Mexican cuisine is famous for its flavor and color, and much of this is due to the different spices used. Spices have been essential in giving that unique touch to Mexican dishes since pre-Hispanic times.
Chili peppers, all-spice, epazote (affiliate link), cumin, garlic, and oregano are some of the ingredients that have marked this gastronomy. Mexican recipe for a homemade spice mix, a perfect combination of flavors that will give your dishes the spicy and aromatic touch of Mexico.
Ingredients for Homemade Mexican Spice Blend
Dried chile ancho: provides the characteristic spiciness; the spiciness awakens the senses and stimulates the appetite. You can also substitute it with chipotle chili powder or cayenne pepper.
Cumin: its strong, medium earthy flavor adds depth to the taste of dishes.
Salt: brings out the flavors of the other ingredients.
Dehydrated Garlic Powder: be careful; it is not garlic salt, it is dehydrated garlic, and it gives a lot of flavor to the mixture.
Dried oregano: with its robust and woody flavor, it provides a wonderful aroma.
How to make a spice mix at home
This mixture is very easy to make; measure each spice according to the recipe, put them in a jar, and mix them well. Store in a tightly closed jar in a cool, dark place.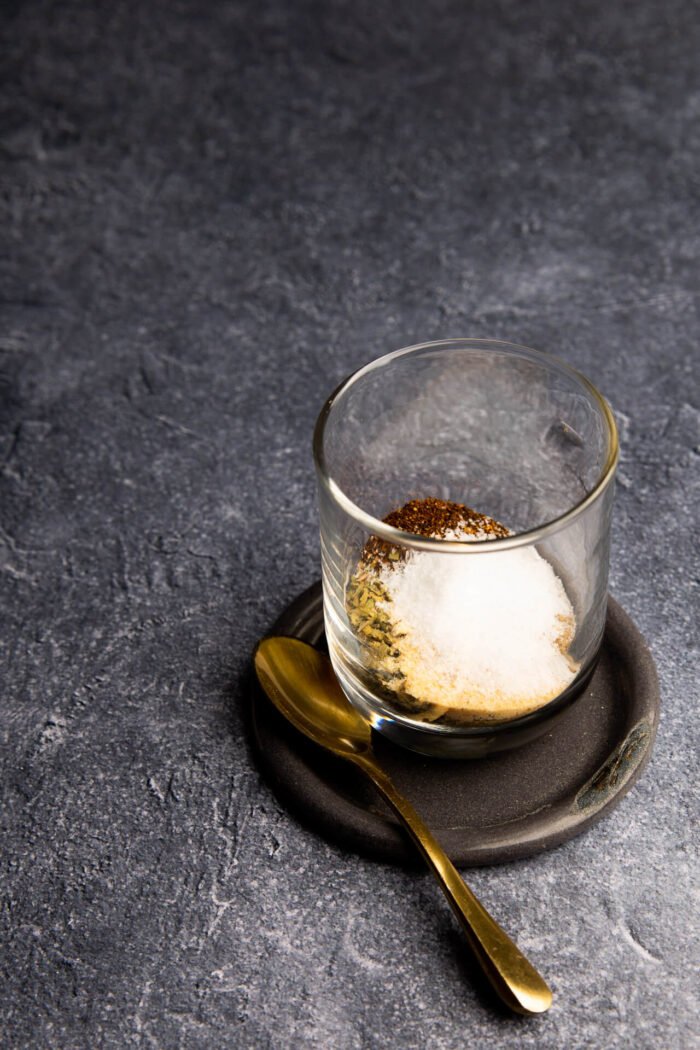 How to use Mexican Spice Blends
The possibilities are endless. You can use them to season vegetables, soups, and sauces, add them to stews, and anything else that needs that extra touch of flavor.
If you make masa (affiliate link) tortillas at home, put a pinch in your corn tortilla dough for a flavor twist. Don't be afraid to experiment and discover your own ways to use it.
Why make a spice mix at home
Making your own Mexican spices at home has many benefits. First of all, it is cheaper than buying ready-made mixes. It also allows you to better control the mixture. You can adapt it to your tastes and dietary needs. Want more spice? Want more spice? Want less salt? You can. Less salt? You can adjust the quantity to your liking.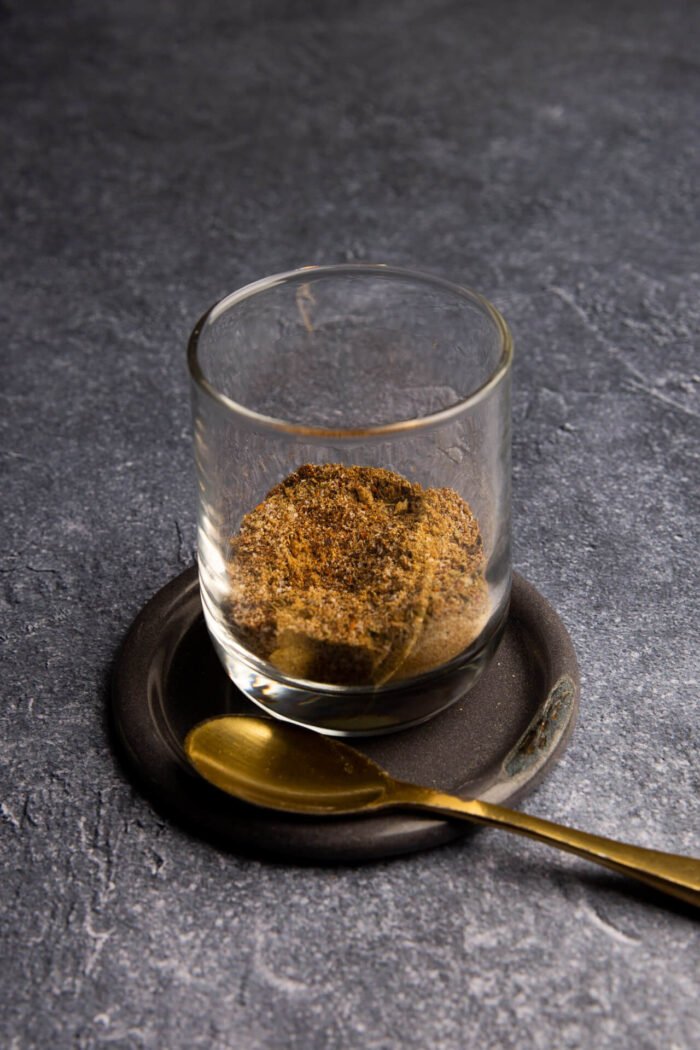 Other recipes that you will like:
Made and loved this recipe? Give it a ⭐️⭐️⭐️⭐️⭐️ rating below. Let me know if you have questions about this recipe in the comment section or DM me on Instagram. Follow me on Facebook and Pinterest to stay in touch, and don't forget to subscribe to my newsletter.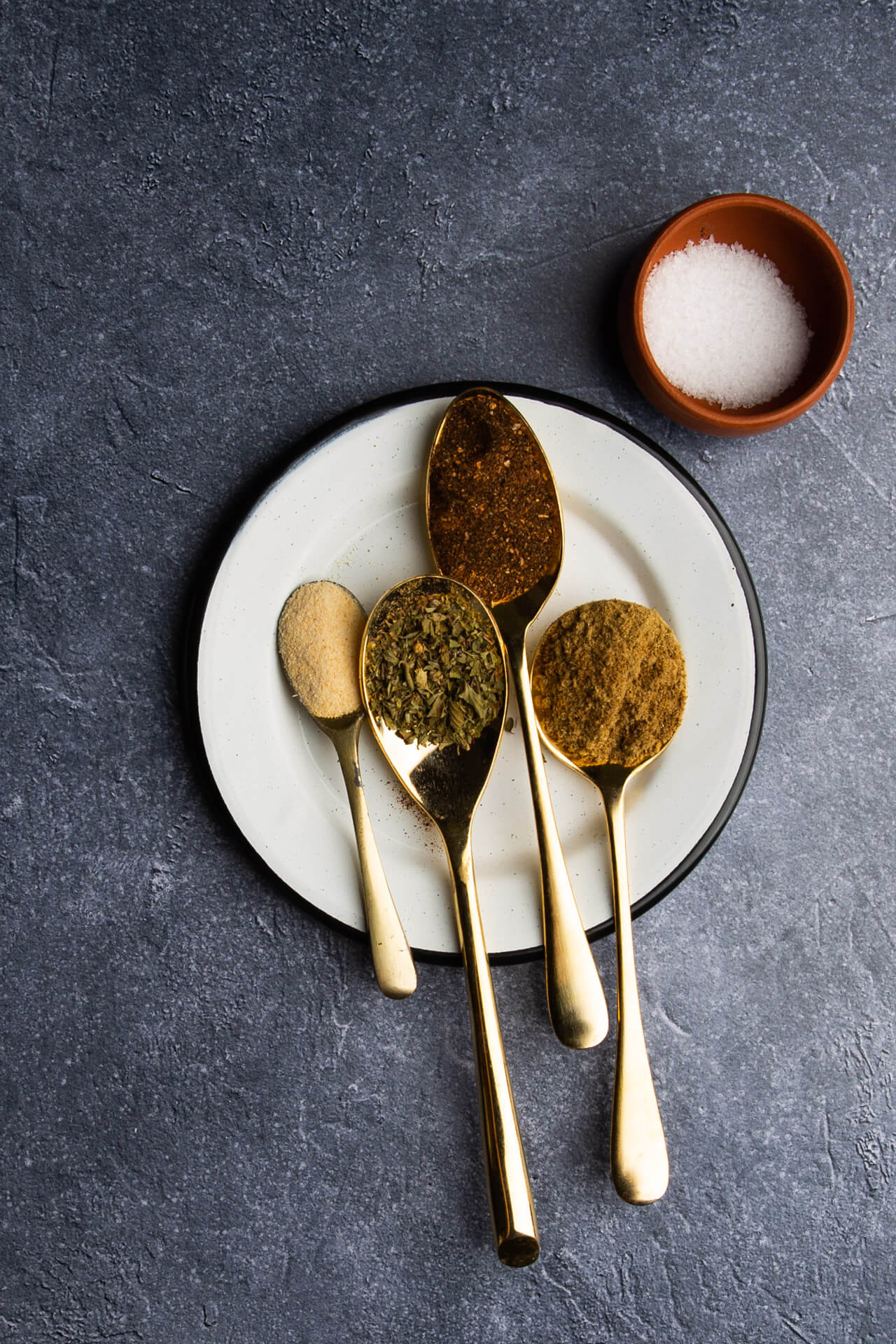 Mexican spice blend
This Mexican spice blend is one of many possibilities and is full of flavor.
Ingredients
1

teaspoon

ancho chili

1

teaspoon

ground cumin

1

teaspoon

salt

1

teaspoon

of dehydrated garlic powder

1/2

teaspoon

dried oregano
Notes
This recipe can be doubled, tripled, or made as often as you like.
Be sure to store in a tightly closed jar in a cool place.
information
Nutritional information of this recipe is only an estimate, the accuracy for any recipe on this site is not guaranteed.

Latest posts by Alejandra Graf
(see all)