This recipe for chia seed crackers and other seeds is crunchy, nutritious, easy to make, and perfect for savory or sweet toppings.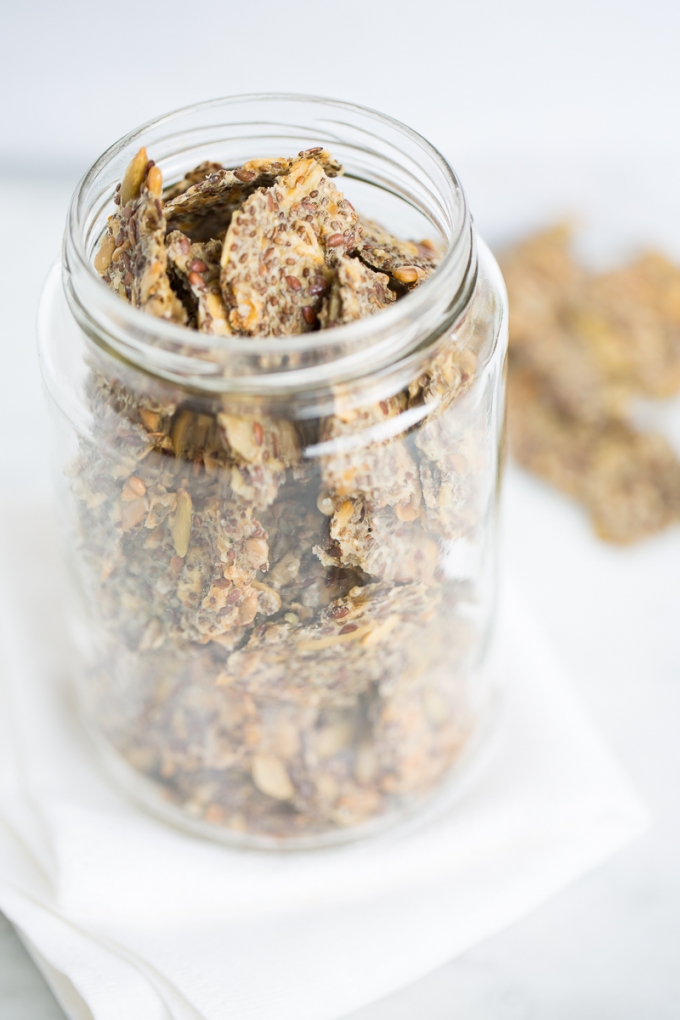 This is a recipe from a friend of a friend, don't know her name, but I know that I have her permission to share. This recipe is so amazing that I had to share it on Ale Cooks.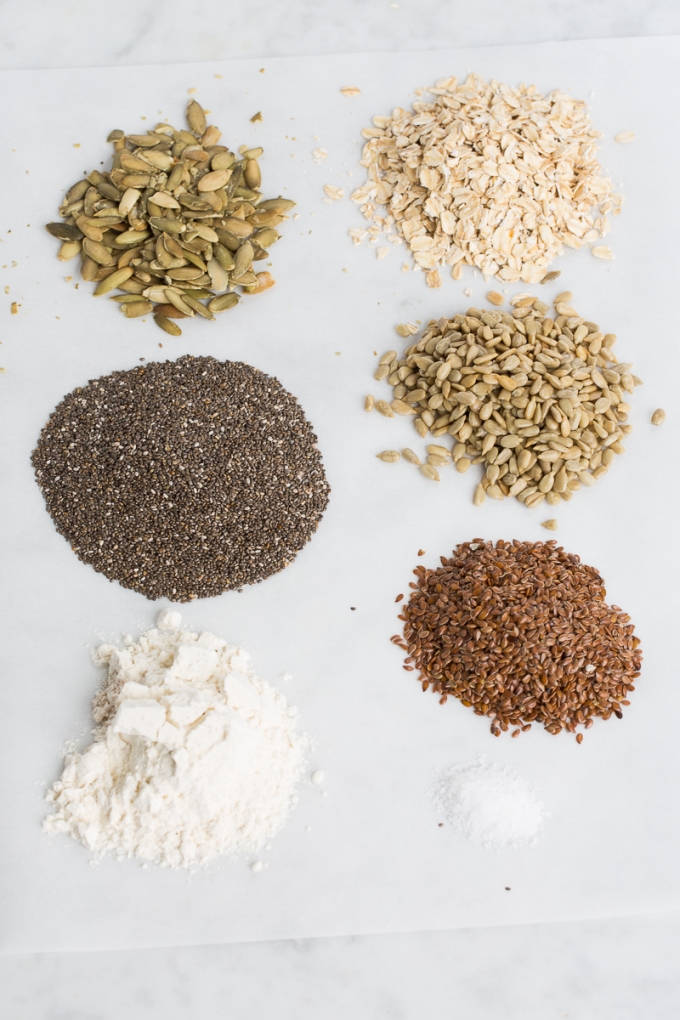 And I also have her permission to share because she shares the same mission as me; we want everyone to know that eating healthy, with whole ingredients and in a plant-based way, is delicious. Here are the ingredients for these chia seed crackers.
CHIA seed cracker ingredients
Pumpkin seeds, pepitas.
Whole oat flakes
Chia seed
Sunflower seeds
Ground flaxseed
Gluten-free flour or whole wheat flour
Salt
Olive oil and water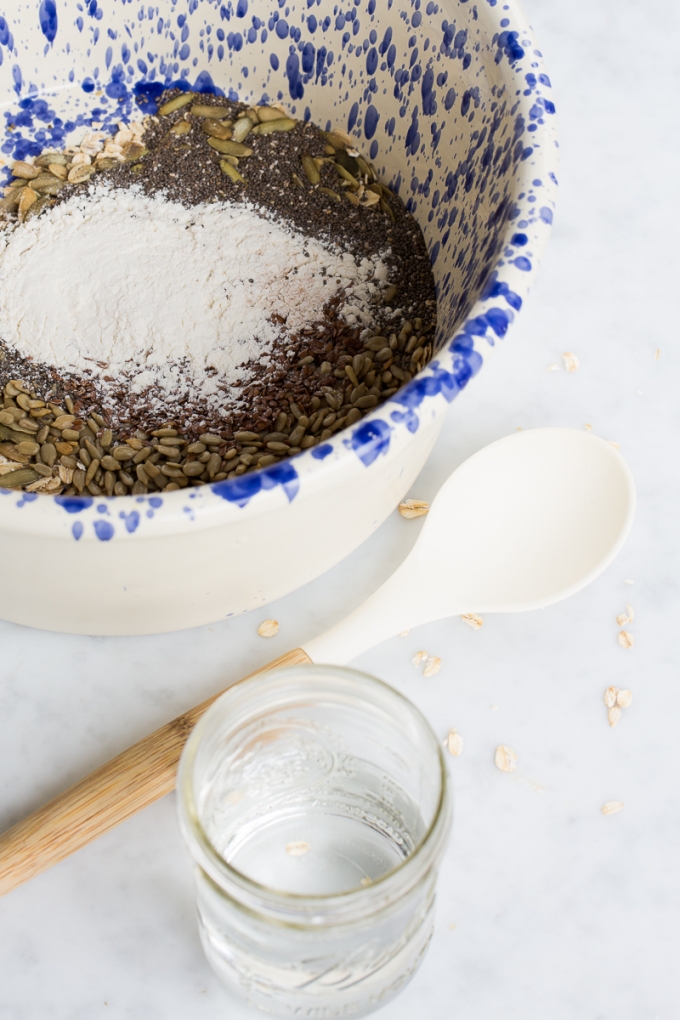 All of the ingredients are a flavor and filled with nutrition benefits, but they are not the only benefits of these homemade crackers; they have so much more.
WHAT ARE THE other BENEFITS OF THESE CHIA seed crackers?
You can make them with gluten-free flour or all-purpose flour (affiliate link)
You can serve them with hummus on a vegetable and nuts board.
Or you can use them as a toast to make avocado toast.
They are also perfect with sweet toppings. For that little treat that attacks us in the afternoon, spread almond butter with a tablespoon of chia-seed jam or chocolate peanut butter. Really the best.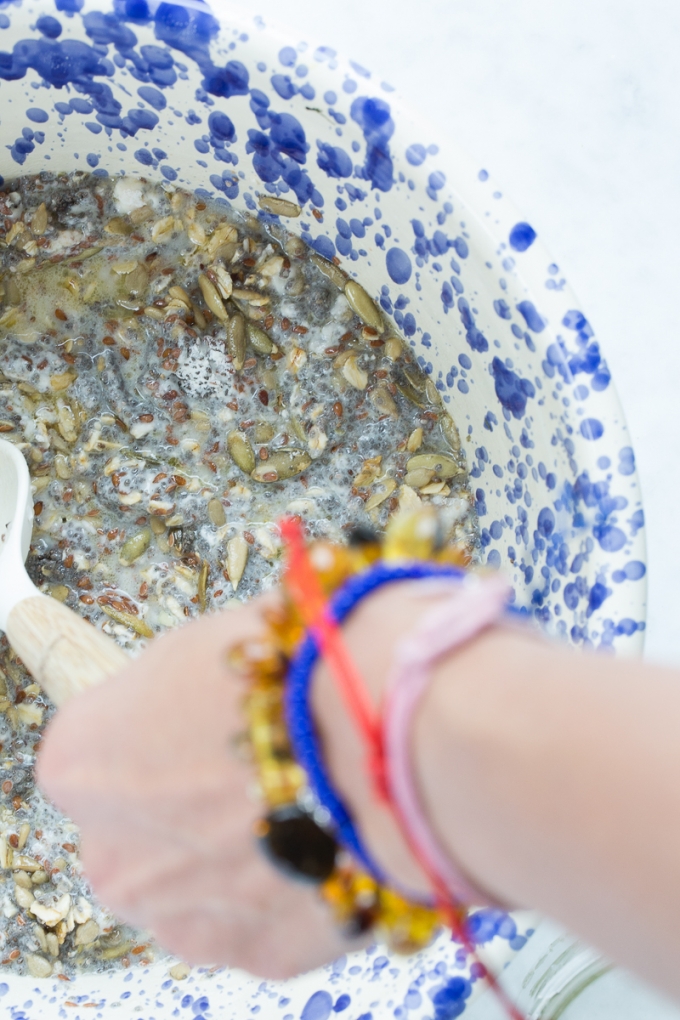 HOW TO MAKE THE COOKIES?
The first step, mix all the dry ingredients in a bowl.
Mix with the olive oil and water
Let it rest
Spread the mixture on a tray with parchment paper of a silicone mat
Bake.
✨TIPS ✨
• Nothing will happen if you switch the seeds, for example, sunflower seeds for sesame seeds or another seed. The seeds that cannot be switched are chia seeds and flax seeds.
• When you spread the mixture on the baking sheet, put it as thin as you can. It does not matter that it separates a bit; the important thing is that it is thin. The thinner the mixture is on the tray, the crispier the seed crackers will be.
• Store in a tightly closed jar and in a cupboard or other dark place.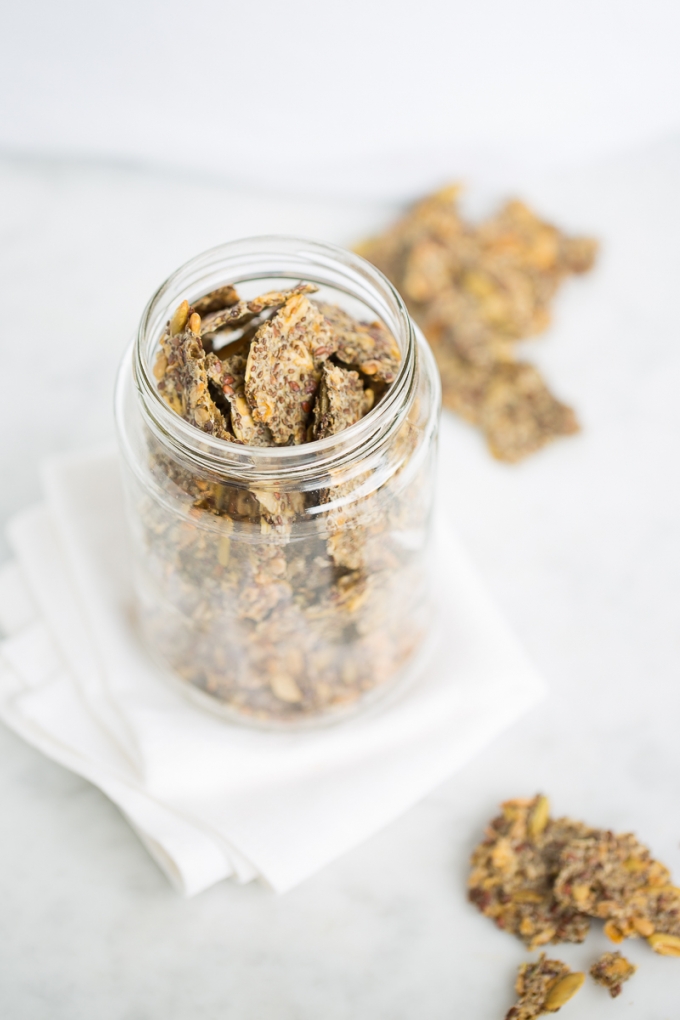 It seems incredible to me that by eating these crakers we are eating omega 3, fiber, minerals, vitamins and a "thousand" other things that make us young and beautiful, fill us with energy and make us super healthy and strong.
I'm madly in love with these chia seeds crackers filled with other amazing ingredients, like sunflower seeds, pumpkin seeds, and flax seeds. Filling your body with vitamins, minerals, and other goodness doesn't have to boring or yucky. This recipe proofs it!
Here is the recipe for these chia seed crackers, and I hope you like it and prepare it very soon. If you do, please share a picture of your crackers on FB or Instagram so I can see it. I love to see all your creations. Also, if you want to do it later, save it on Pinterest.
And if you have a recipe that you would like to share with everyone, send it to me on Instagram or by email. I would love to try it and share it also. It would be incredible to give it 5 stars and/or tell me how it went in the comments section; if you have doubts or ideas, put them there.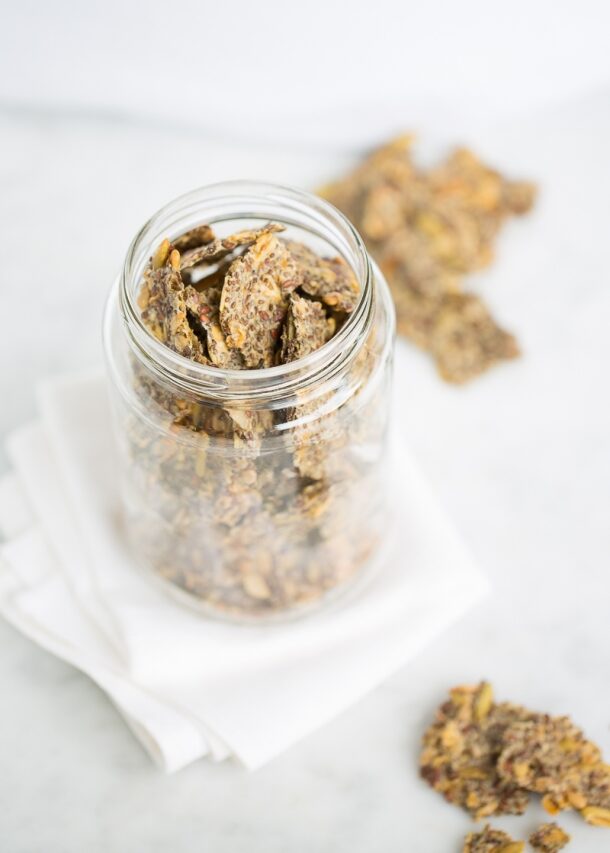 Chia seeds crackers
Ingredients
1/4

cup

chia seeds

1/4

cup

sunflower seeds

1/4

cup

pumpkin seeds

2

tablespoons

ground flaxseed

1/4

cup

rolled oats

1/4

cup

gluten flour or normal

1

teaspoon

salt

1

cup

water

2

tablespoons

extra-virgin olive oil
Instructions
In a large bowl mix all dry ingredients.

Add water and oil, mix and let stand for half an hour.

Preheat oven to 300F.

Place a piece of parchment paper on an oven sheet.

Spread the mixture as thin as possible, use the back of a large spoon.

Put in the oven for 30-40 minutes until crispy.
information
Nutritional information of this recipe is only an estimate, the accuracy for any recipe on this site is not guaranteed.

Latest posts by Alejandra Graf
(see all)