Make a sweet vegan-friendly treat with this recipe for Chocolate Zucchini Muffins. These decadent muffins contain fresh ingredients that are naturally good for you.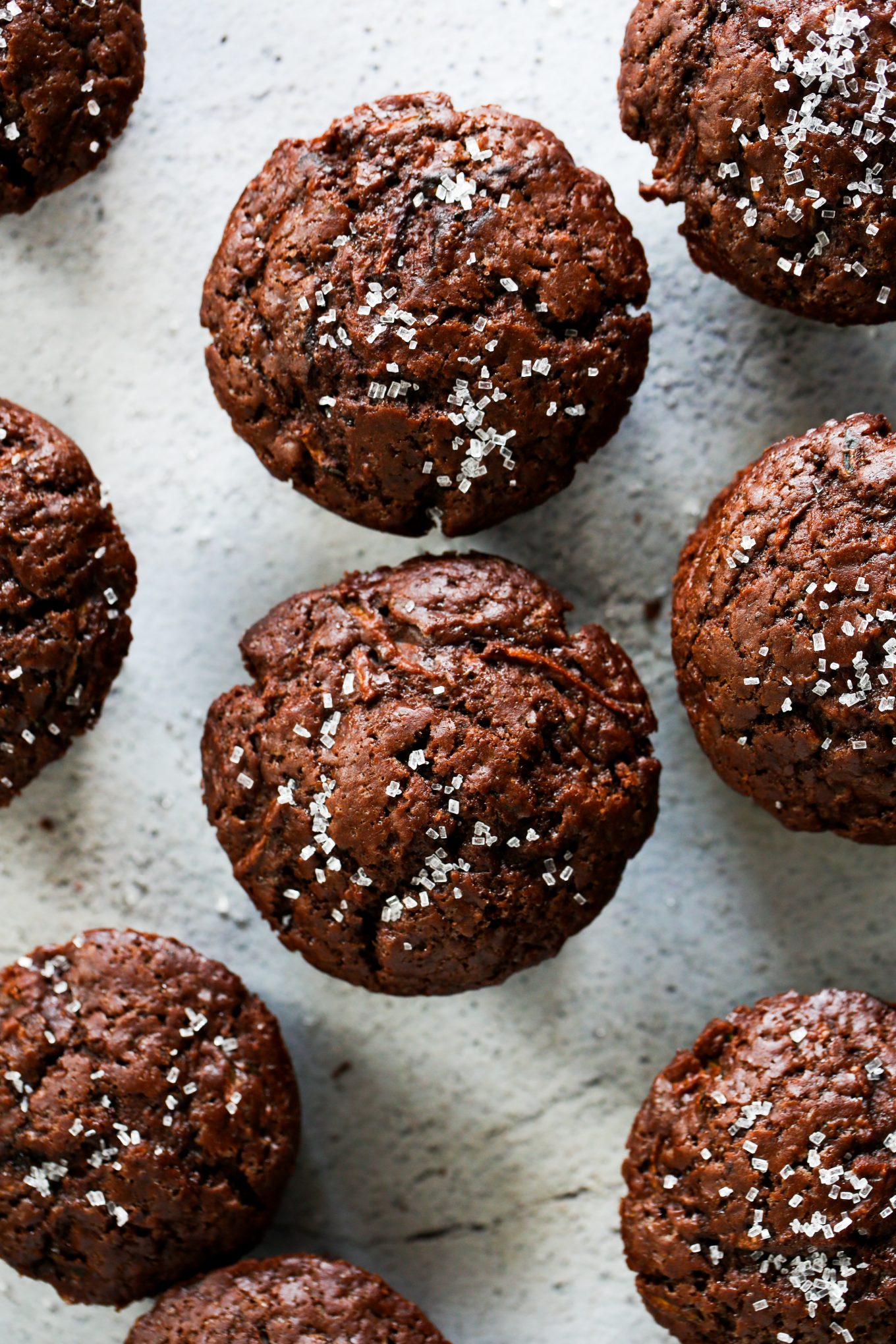 Chocolate Zucchini Muffins
Has it been a while since you've had a delicious muffin? Most muffins contain dairy, and if you've decided to live a vegan lifestyle, that is the last thing you want to consume. The good news is that these Chocolate Zucchini Muffins are vegan-friendly and safe to enjoy!
They contain ingredients that are naturally good for the body, allowing you to stay on track with eating healthier while still indulging in a chocolate treat. If you miss those muffins that you would normally eat in the morning or for a quick snack, now you can have them as often as you'd like!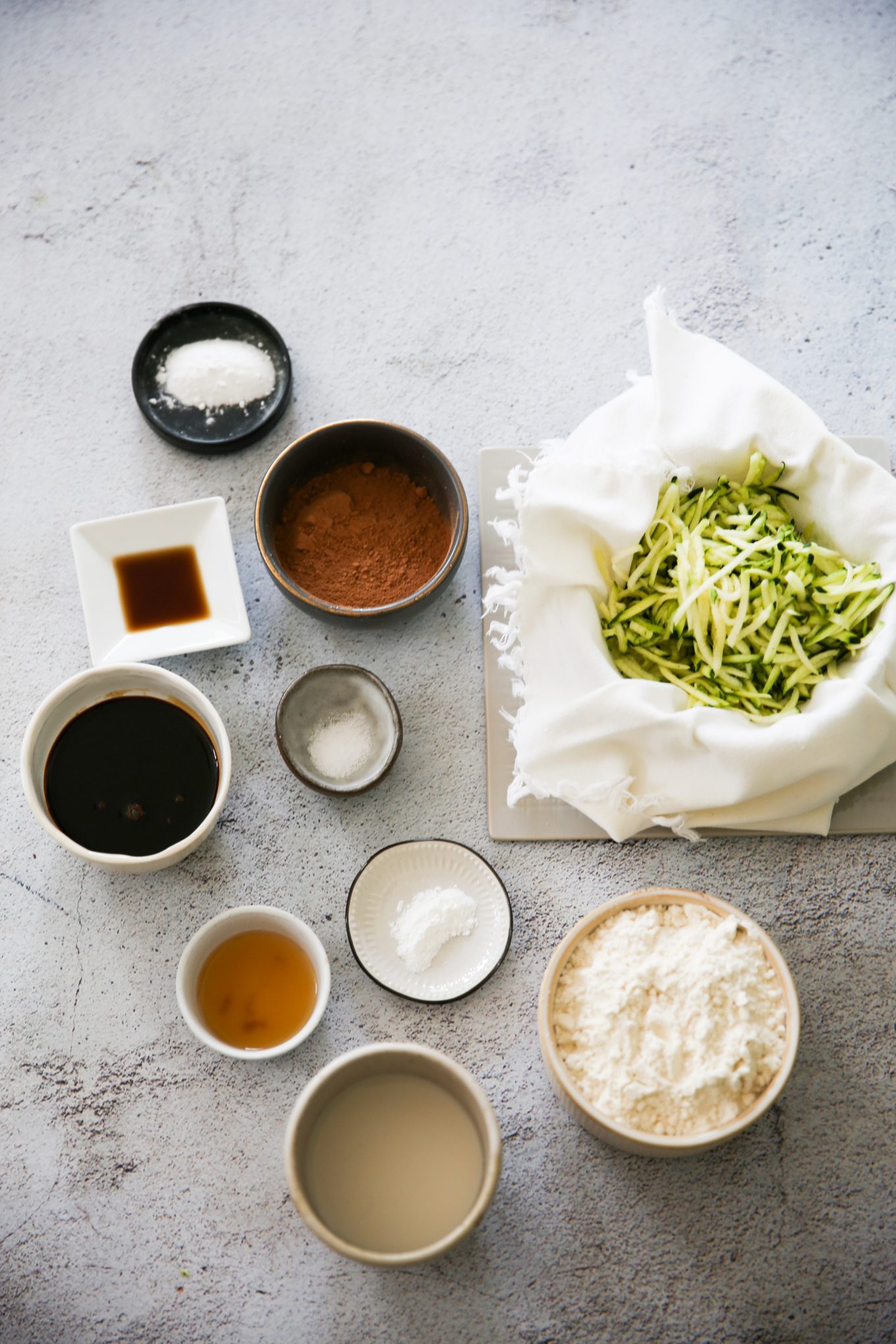 Must-Have Ingredients
Prepare the Chocolate Zucchini Muffins using the following ingredients:
Flour. Start with flour to create the batter for your flavorful muffins.
Cocoa. Adding cocoa to the mix will give your muffins that chocolate taste that you're craving.
Coconut Oil. Melt your coconut oil down before you use it.
Maple Syrup or sugar. Use maple syrup to give these muffins a naturally sweet touch. But they come out perfect if you want to use sugar.
Rice Milk. You can use rice milk or coconut milk in this recipe.
Zucchini. Grate your zucchini and remove the moisture from it before adding it to your batter.
You'll also need to have baking powder, baking soda, salt, apple cider vinegar (affiliate link), and vanilla to prepare these Chocolate Zucchini Muffins.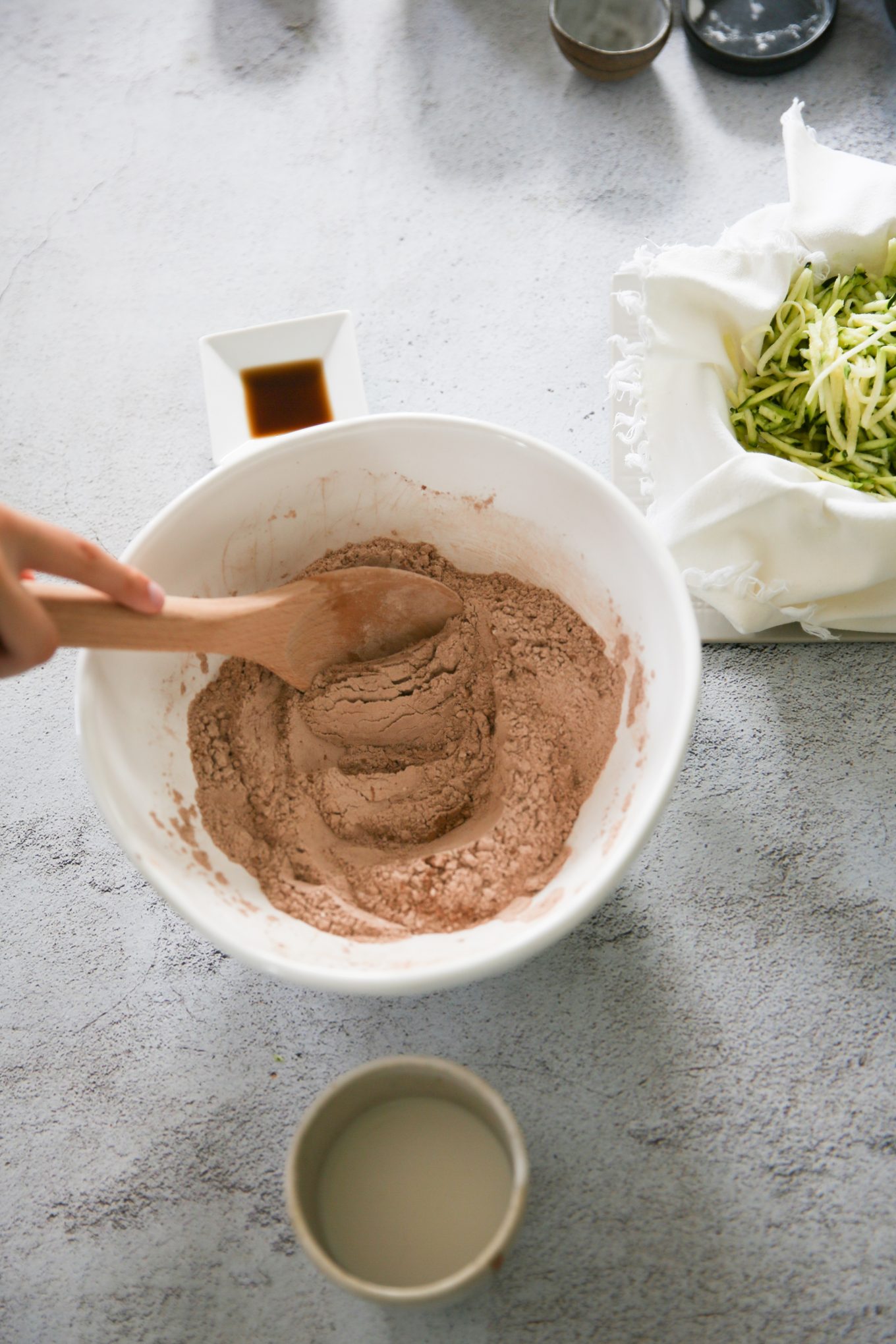 How Many Servings Does the Recipe Make?
When following this recipe, you'll have enough batter to make approximately 12 muffins. Double the recipe if you'd like to make 24 muffins! You can always freeze them and save them for later.
How Do I Remove the Excess Moisture From Zucchini?
While you're grating the zucchini, place a clean kitchen towel underneath it. Once you finish grating it all, let the zucchini sit for up to 15 minutes before closing the towel and squeezing out all the extra moisture from the zucchini. You can squeeze the grated zucchini out over the sink to avoid making a mess on your kitchen table.
Can I Use a Loaf Pan Instead of a Muffin Pan?
If you'd rather make bread instead of muffins, you can always pour your batter into a loaf pan. It'll need to cook for about the same time, but you can check if it's done by placing a toothpick into the bread before removing it from the oven.
Once it's done in the oven, allow it to cool down before you start slicing it. You can wrap the slices in plastic wrap and keep the Chocolate Zucchini Muffins refrigerated or frozen to stay fresh.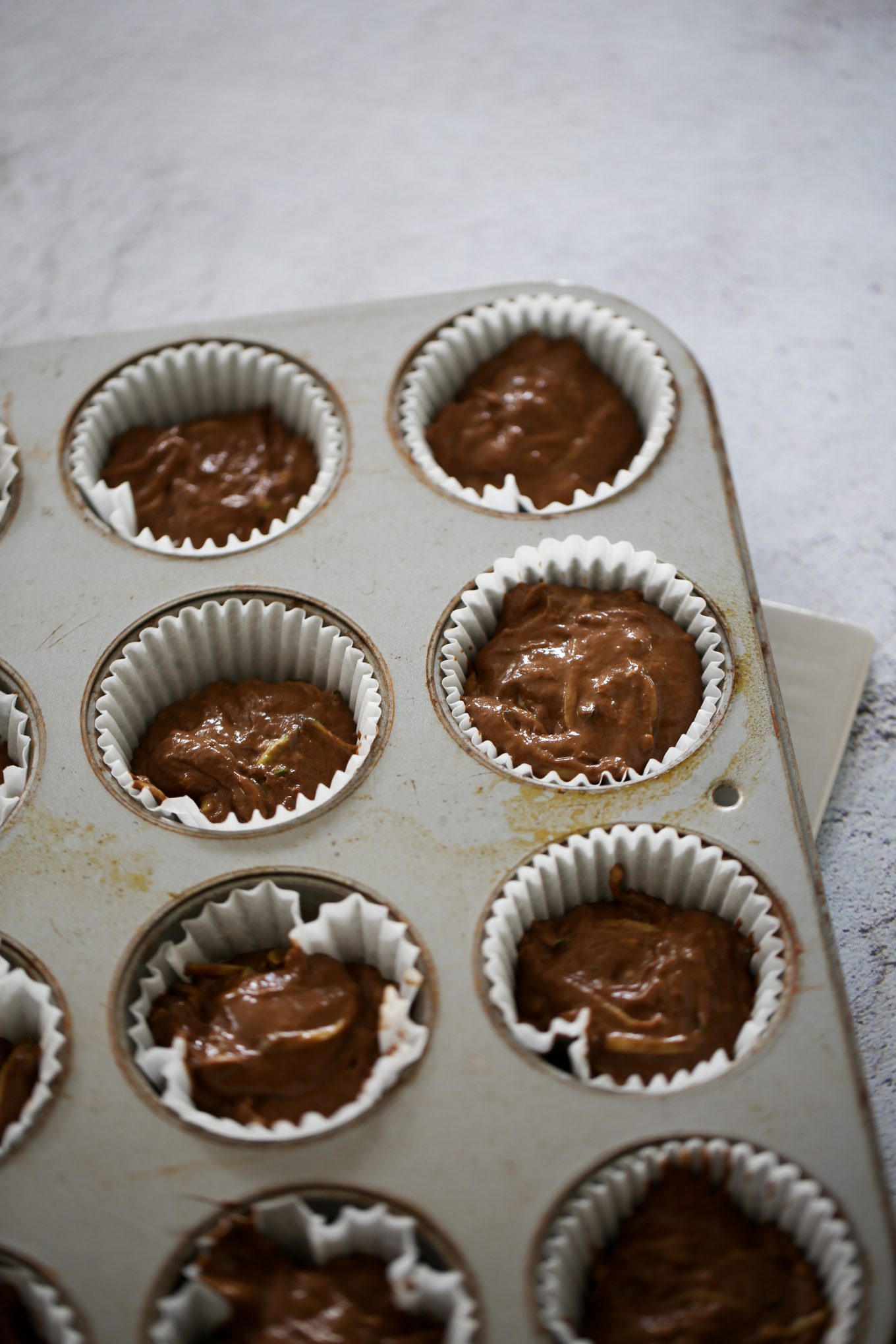 How Long Does It Take to Make the Chocolate Zucchini Muffins?
It's going to take about 15 minutes for you to prepare your ingredients and then it'll take an additional 25 minutes for the muffins to cook in the oven. You'll have fresh muffins ready to eat in less than an hour that tastes good.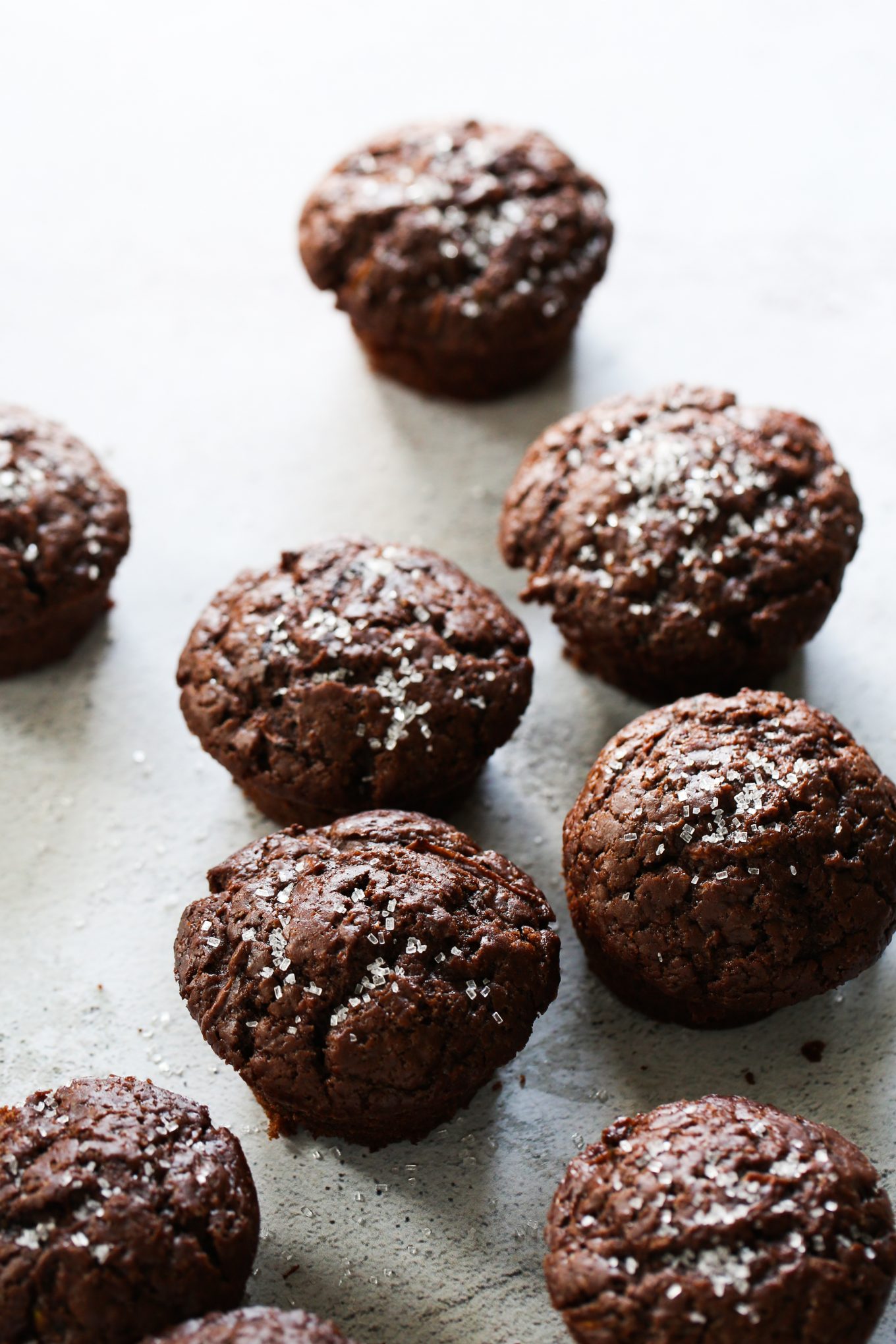 Tips, tricks & other recipes:
When extracting the moisture out of the zucchini, do it on paper towels or old kitchen towels.
You can use muffin liners or not. If you don't muffin liners oil the muffin tin.
I'm really not into hiding the complete list of ingredients from my kids. I always tell them what is in the food they are eating. I like for them to know that eating healthy is good and delicious. but if your kids are really picky with their veggies, you'll know what to do.
Here are other recipes for vegan muffins: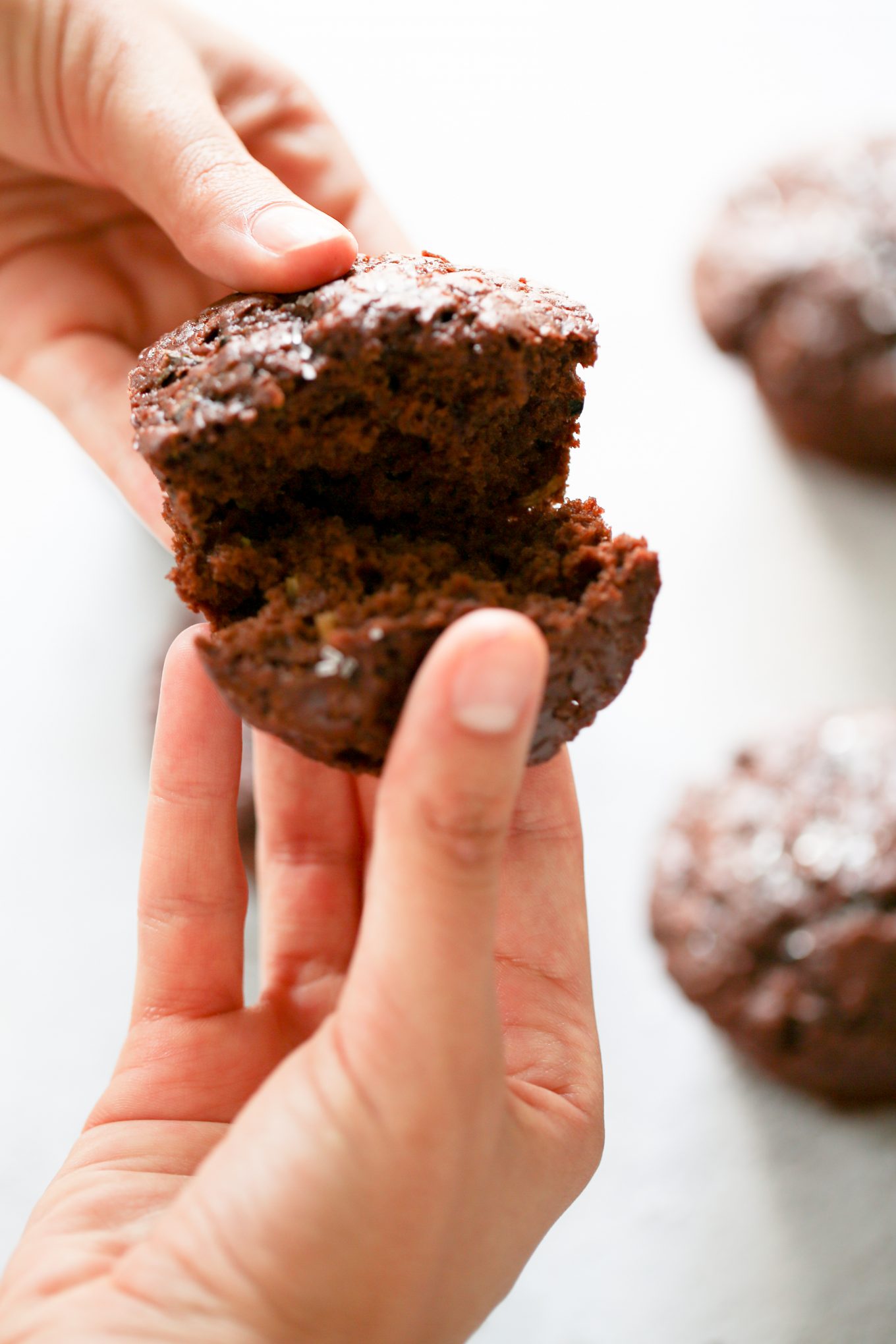 So here is the recipe for these chocolate zucchini muffins. And I hope you like them very very much and that your kids devour them as my kids do. If you make the recipe please share it on Instagram, FB or save it for later on Pinterest. Don't forget to give it five stars!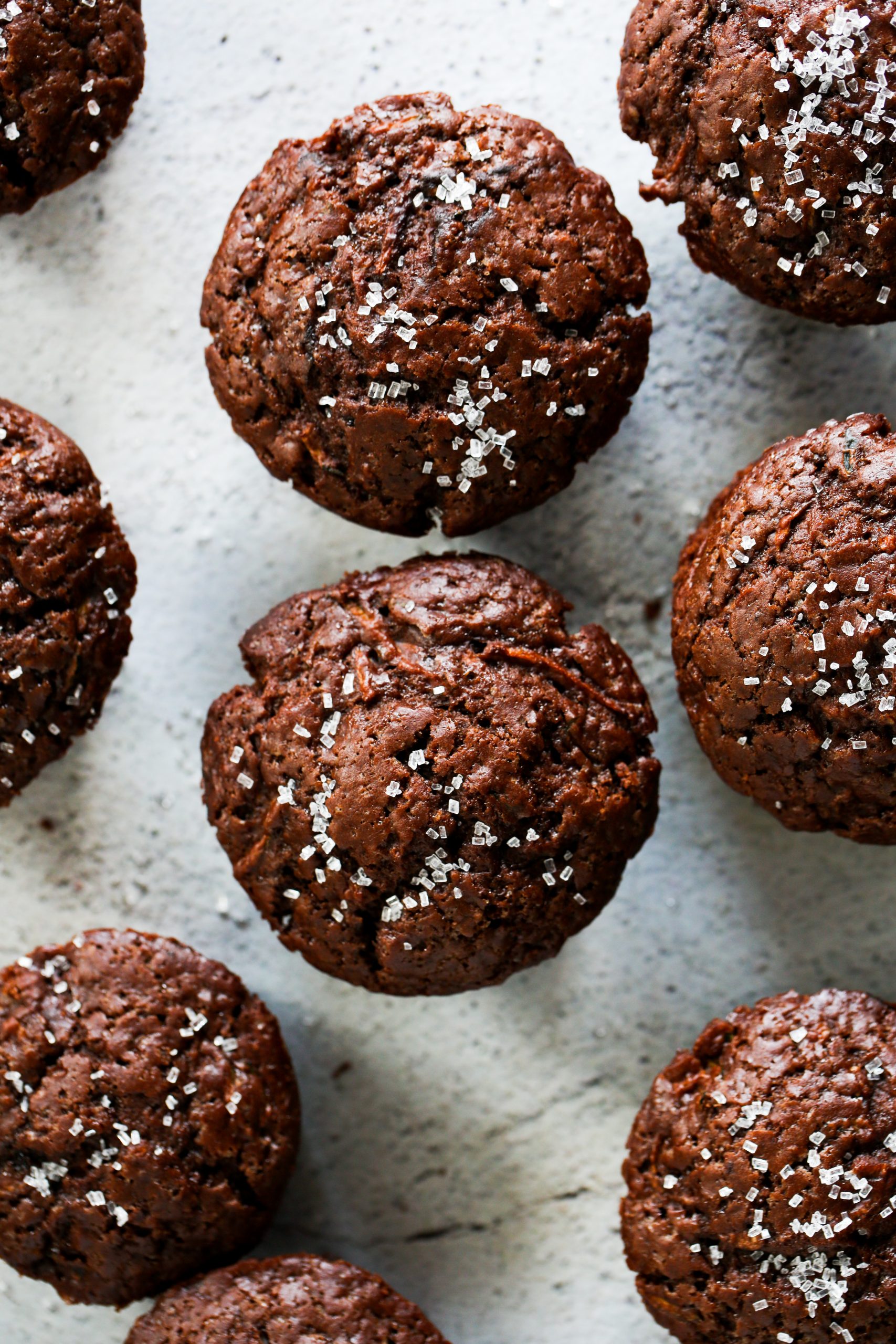 Chocolate zucchini muffin
These chocolate zucchini muffins are vegan, very easy to prepare and are 100% kid friendly.
Ingredients
1½

cup

flour

1/3

cup

cocoa

1

teaspoon

baking powder

1

teaspoon

baking soda

1/2

teaspoon

salt

1/4

cup

melted coconut oil

2/3

cup

maple syrup or sugar

3/4

cup

rice or coconut milk

2

tablespoons

apple cider vinegar

1

tablespoon

vanilla

1

cup

grated zucchini

moisture removed
Instructions
Preheat the oven to 350ºF.

Prepare a muffin tray with liners or grease the pan.

Mix all the dry ingredients in a bowl.

In a smaller bowl, mix the milk, oil, vanilla, and vinegar.

Pour over the dry ingredients, add the maple syrup, and mix well. When everything is well mixed, add the grated and dried zucchini.

Divide the mixture between the twelve muffin tins.

Bake for 20-25 minutes or until you insert a toothpick and it comes out clean.

Let it cool.
Notes
Substitutions:
To extract the moisture of the zucchini grate it and place it over an old kitchen towel or several paper towels. Let it stand for 10 to 15 minutes and then close the kitchen towel to form a bag. Squeeze al the liquid out.
You can use any vegetable oil if you don't have or don't like coconut oil.
It is best to use maple syrup or cane sugar. You could se agave syrup as well.
Nutrition
Serving:
1
pieces
Calories:
166
kcal
Carbohydrates:
26
g
Protein:
2
g
Fat:
6
g
Saturated Fat:
5
g
Sodium:
202
mg
Potassium:
141
mg
Fiber:
1
g
Sugar:
11
g
Vitamin A:
21
IU
Vitamin C:
2
mg
Calcium:
34
mg
Iron:
1
mg
information
Nutritional information of this recipe is only an estimate, the accuracy for any recipe on this site is not guaranteed.

Latest posts by Alejandra Graf
(see all)