This poblano-mushroom sandwich is vegan, GLUTEN-FREE and perfect for breakfast or lunch.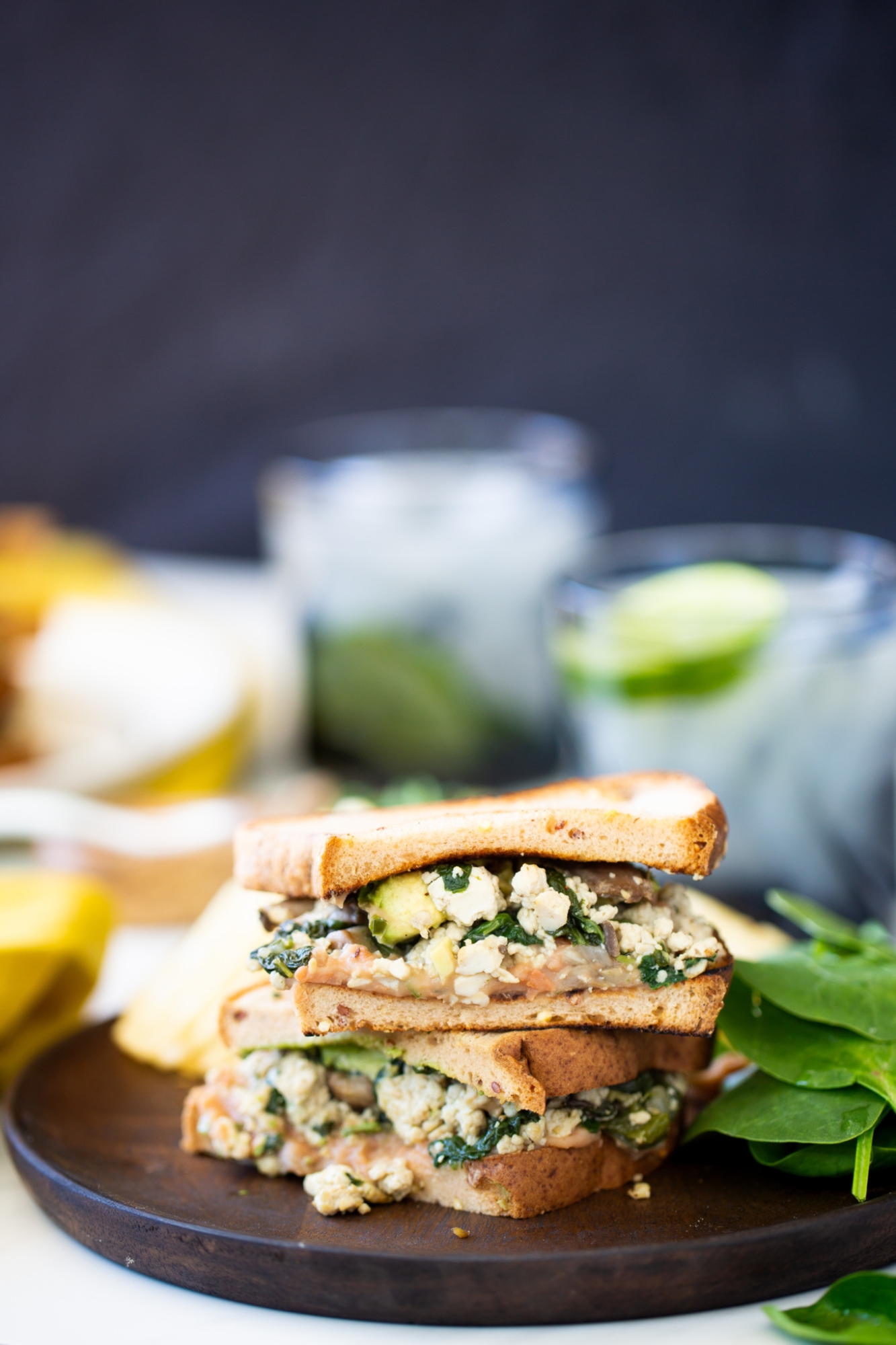 This is my go-to sandwich when I know I have a pretty busy day. Believe it or not, this POBLANO-MUSHROOM sandwich is PACKED with vegan protein, and it is a complete flavor BOMB. I love to have it for breakfast because I genuinely believe that mornings set the day.
If you start your day with the right foot, everything will be ok, right? And if on top of that you start your day with a good and healthy protein packed breakfast… you are on your way to conquering the world!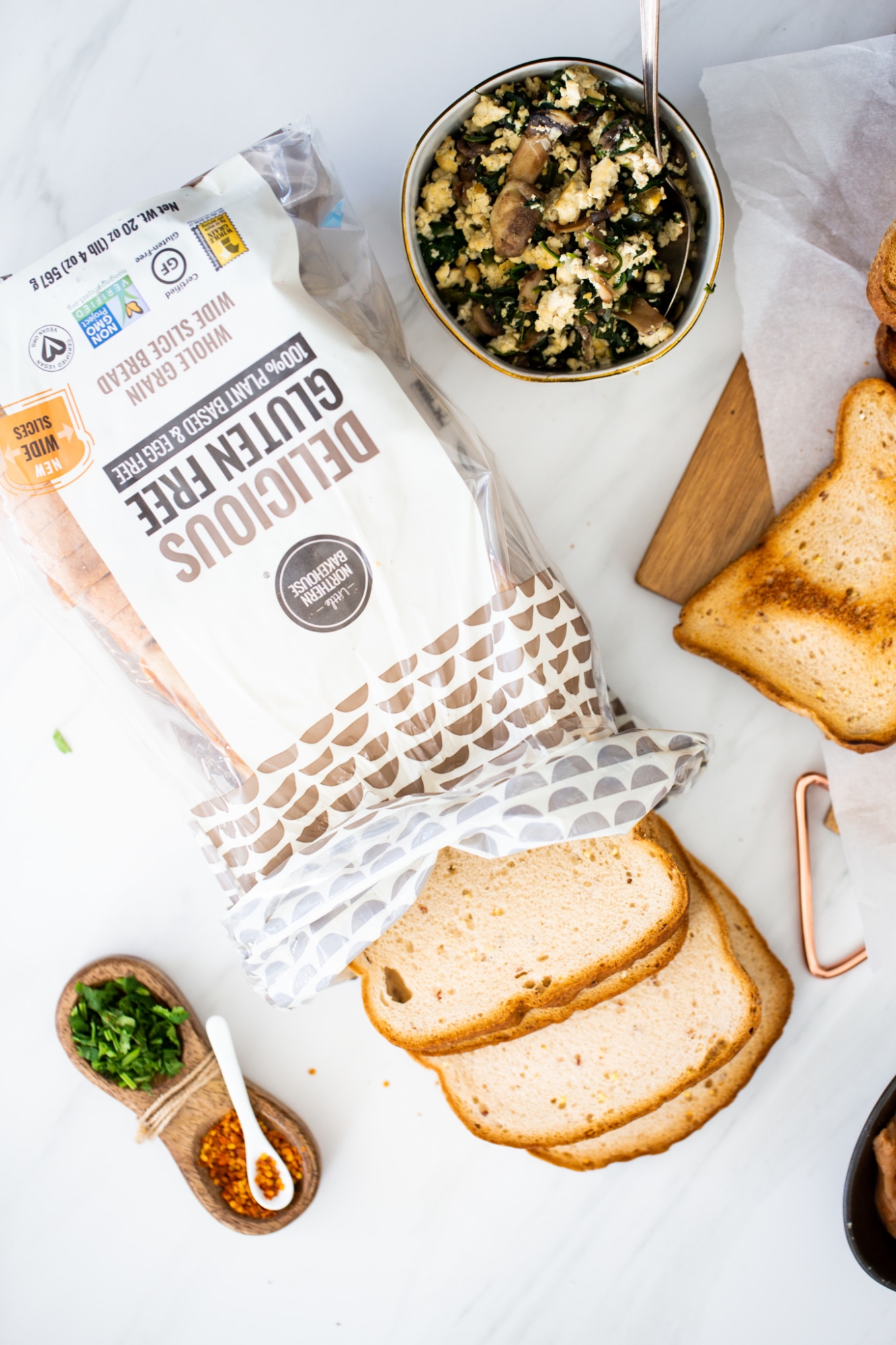 I made this poblano mushroom sandwich with my favorite gluten-free bread from Little Northern Bakehouse, the Whole Grain Wide Slice Loaf. The slices are full size, I mean …they are wide, so they hold beautifully everything you put inside. They are also made with a blend of whole and ancient grains, which makes the flavor AMAZING and nutty and perfect for the vegan protein pack filling.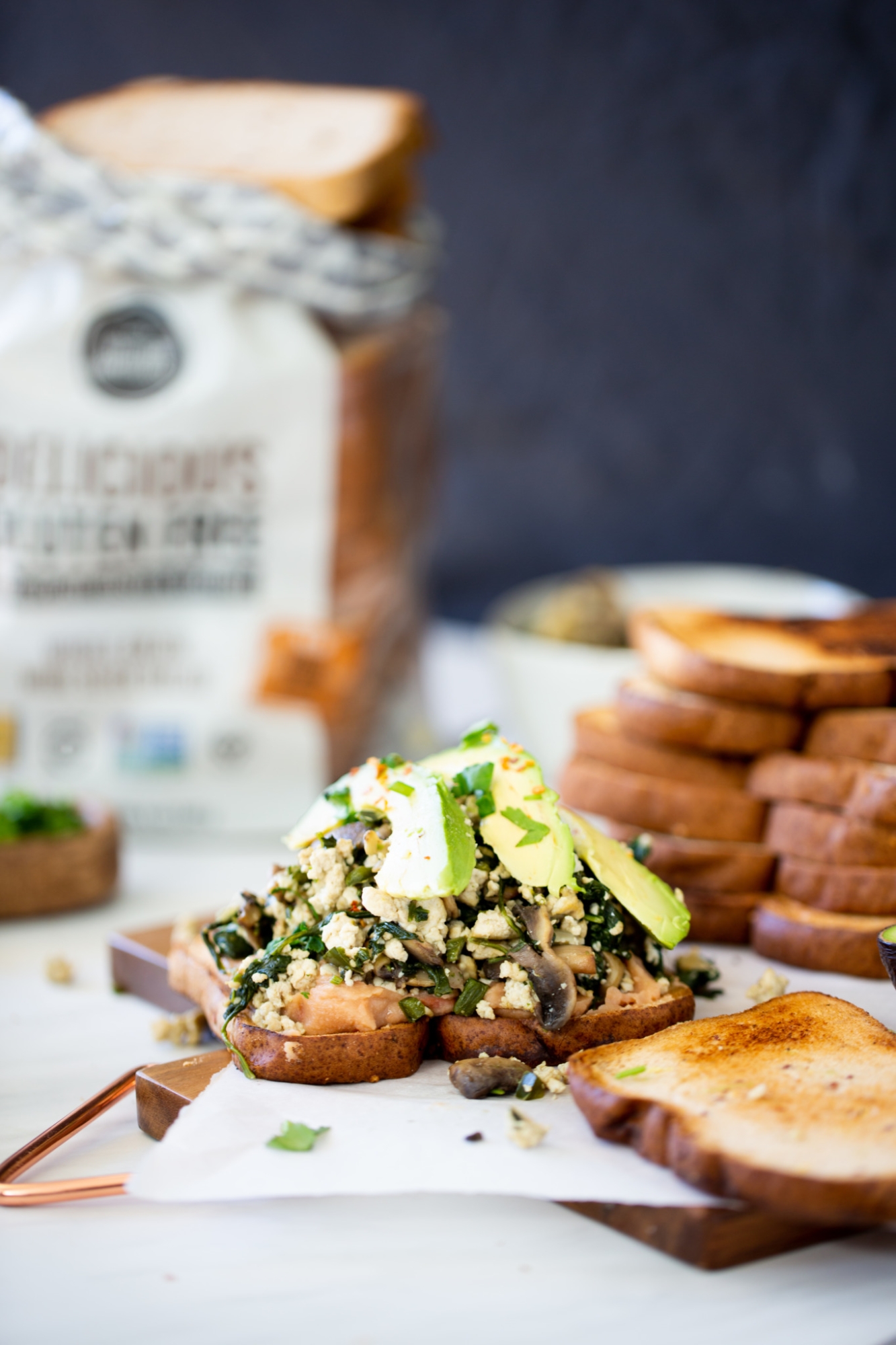 This filling is magical in every single way. It has tons of flavor, tons of texture and tons of health benefits. I made it with tofu (which we all know is a good source of protein), mushrooms (which are a fantastic source of B vitamins), spinach (which is a wonderful GREEN with vitamins, minerals and a lot of good stuff for us), and poblano peppers (that also have a very healthy side) which for me are and always will be a flavor bomb.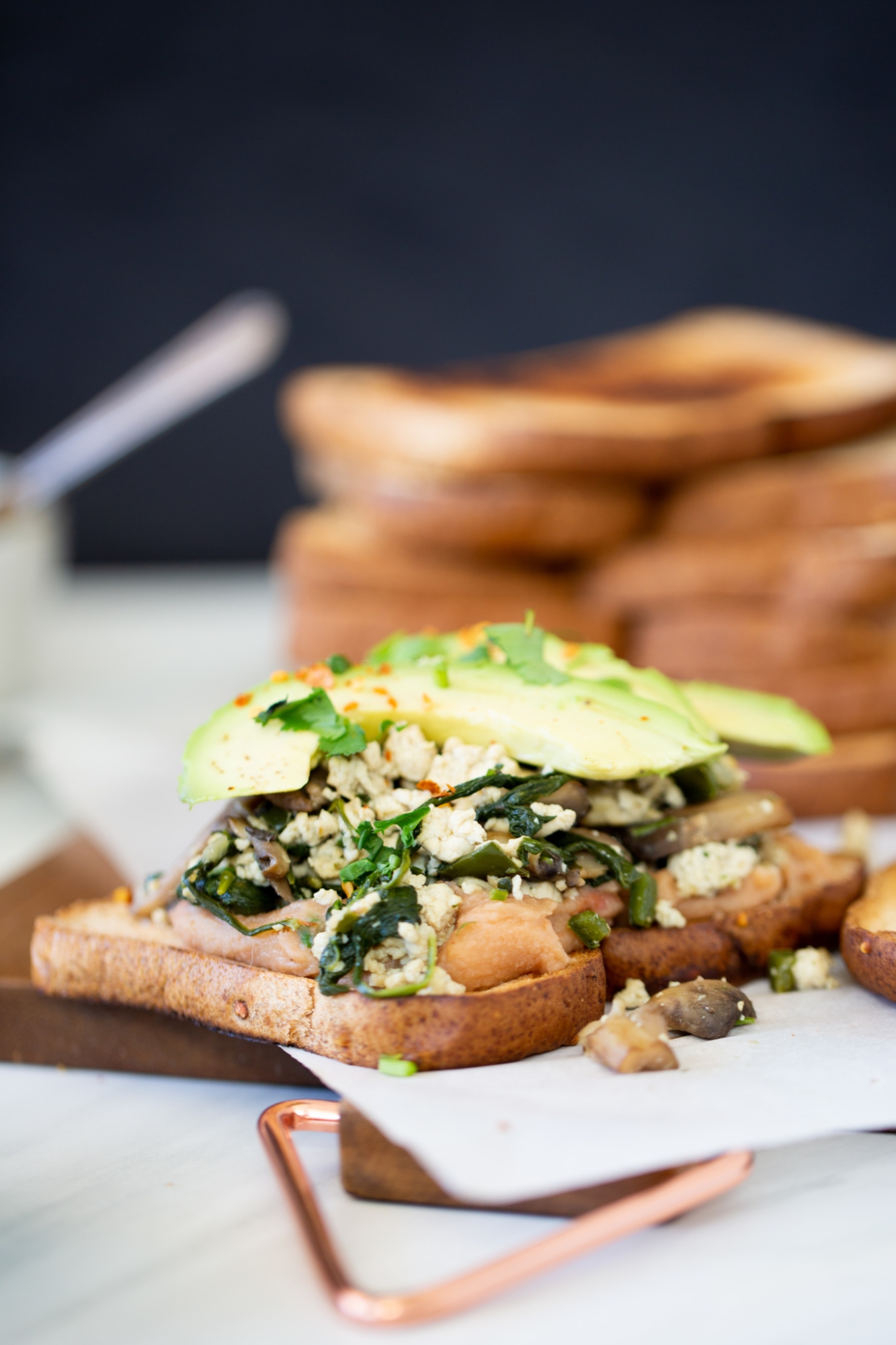 All of that deliciousness goes under a layer of creamy avocado slices and over the right amount of refried beans.
OK…. I know it sounds GOOD, right? But the truth is that when you start a sandwich with good bread. With flavourful, vegan, allergy-friendly, Non-GMO Project Verified bread that has a hearty bite at a full sandwich size… anything will taste good.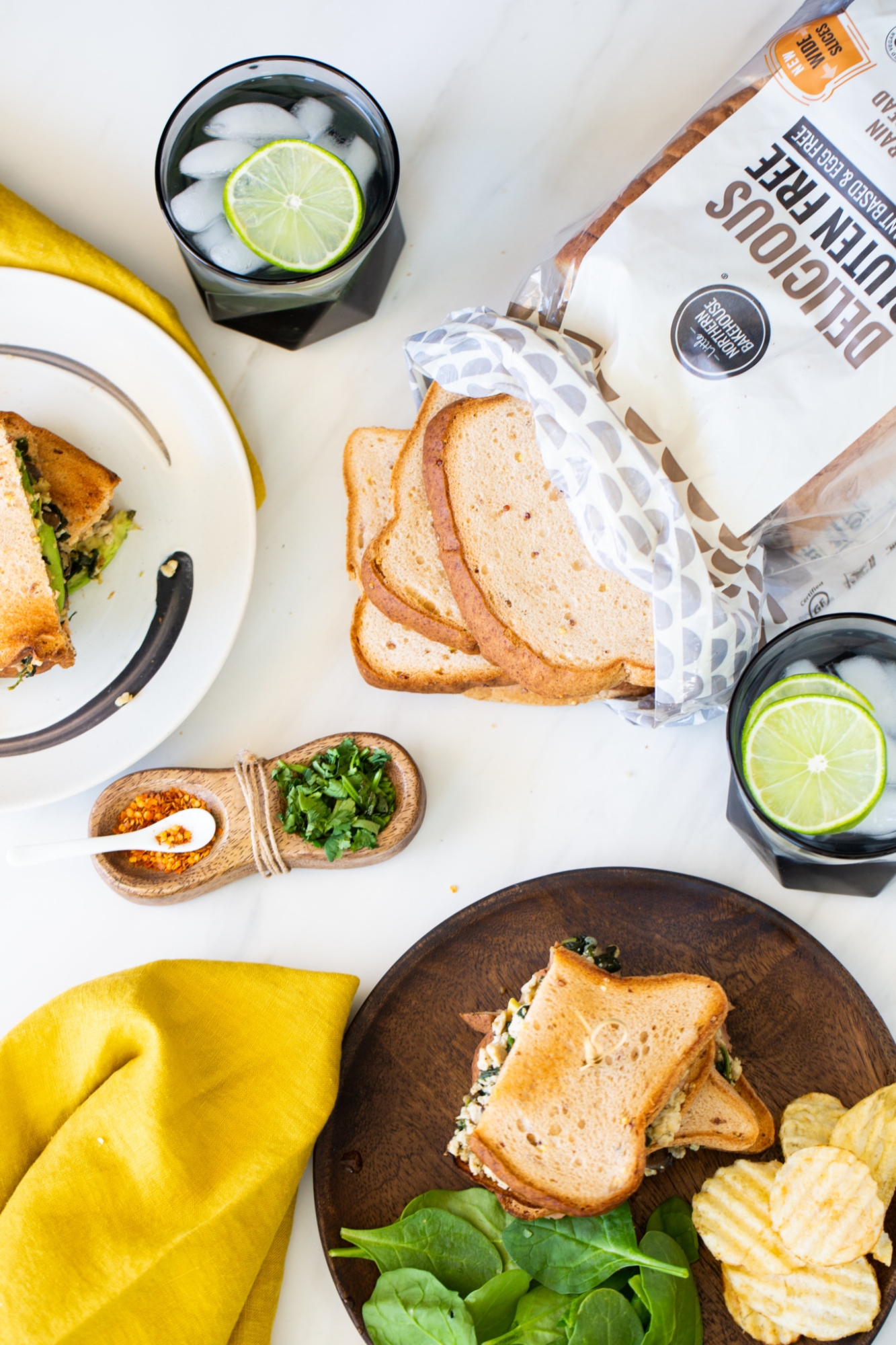 If you want to try my version of a delicious sandwich with a Mexican flare for breakfast or lunch,
here is the recipe for this

POBLANO-MUSHROOM PROTEIN PACKED​ SANDWICH
I hope you like it as much as I do. If you do, please share this recipe with ALL of your gluten-free friends. They have to know that there is a full-size loaf of bread that is hearty and delicious and so good that it even holds this vegan protein packed filling.
If you make it, please take a picture of it and share it on Instagram with the #alecooks. I love to see what you make.
Find the full recipe over at Little Northern Bakehouse!

Latest posts by Alejandra Graf
(see all)