This easy and versatile vegan heavy cream recipe is made with just three simple ingredients: cashews (affiliate link), water, and salt. It's the perfect dairy-free alternative for use in soups, stews, sauces, and desserts.
This vegan heavy cream is a delicious and healthy alternative to dairy cream. It's also free of gluten, soy, and cholesterol. Enjoy!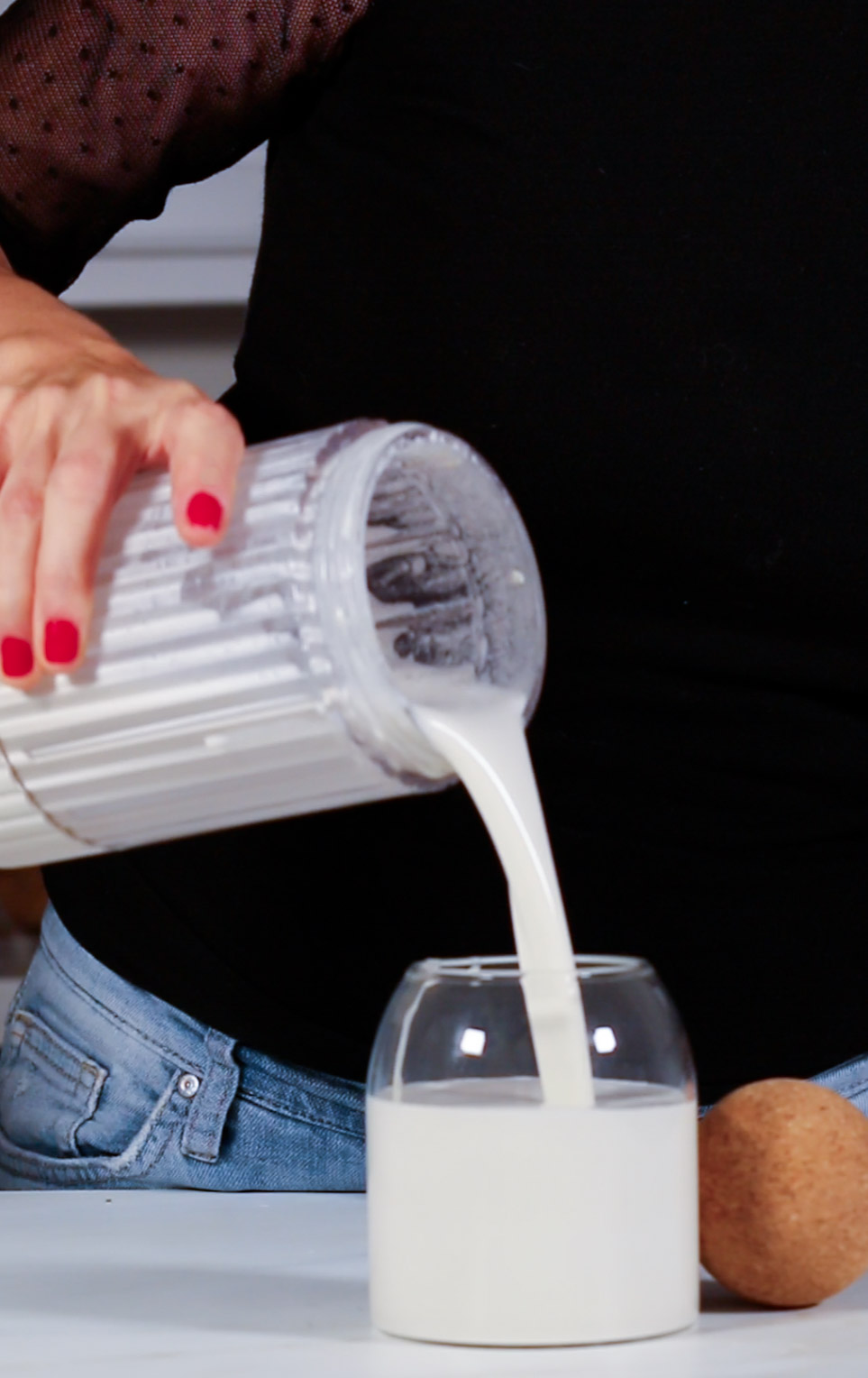 Why We Love Heavy Cream
Let's face it, heavy cream is often the "secret sauce" that elevates many dishes from good to spectacular. Its rich texture and depth of flavor can transform a bowl of fruit, enhance a plate of pasta, and provide the final touch to a delectable pastry.
But what if you're on a plant-based diet, lactose intolerant, or simply looking for a healthier alternative? Enter homemade vegan heavy cream—a dairy-free, customizable marvel you can easily make in your kitchen.
The Magic of DIY
Why go through the trouble of making it yourself when you can buy vegan cream options at the store? Well, making homemade vegan heavy cream gives you control over what goes into it.
Say goodbye to additives, preservatives, or ingredients you can't pronounce! Plus, the DIY route can be more cost-effective, especially if you frequently reach for a carton of vegan cream.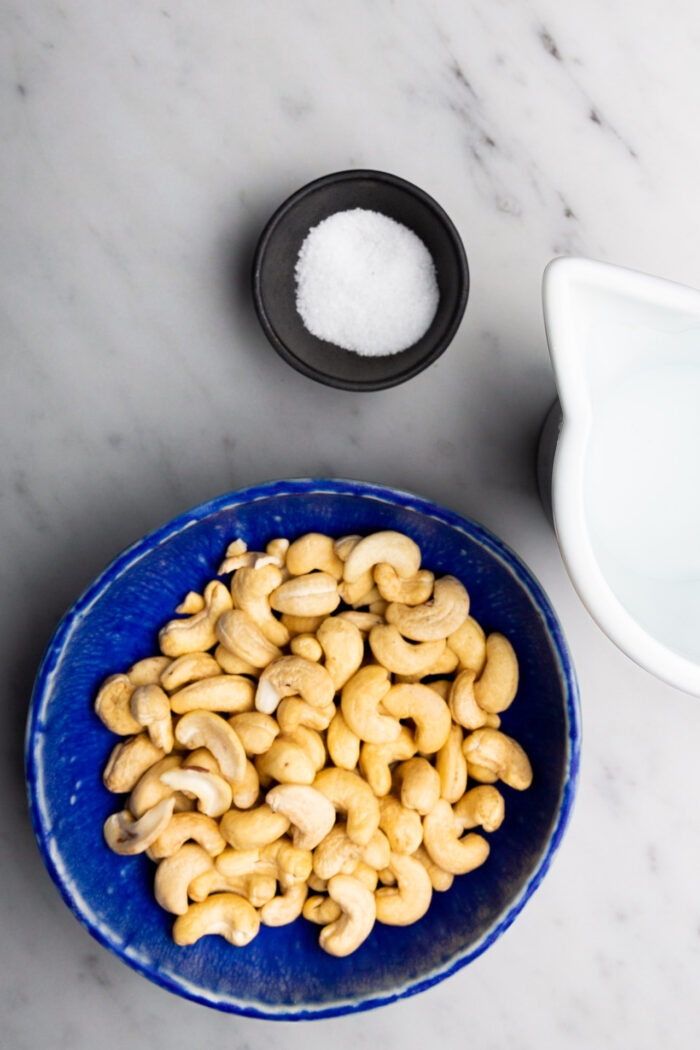 Customize to Your Content
Perhaps one of the most exciting aspects of homemade vegan heavy cream is the level of customization it offers. Need to adjust the sweetness or add some unique flavors? Absolutely possible! You can fine-tune your cream to fit any dish you're making, from savory sauces to luscious desserts.
Good for You, Good for the Planet
Making your cream at home not only benefits you but also the planet. Homemade versions reduce the need for single-use plastic packaging commonly seen in store-bought options. So, you're doing a small part to minimize waste and lessen your environmental footprint.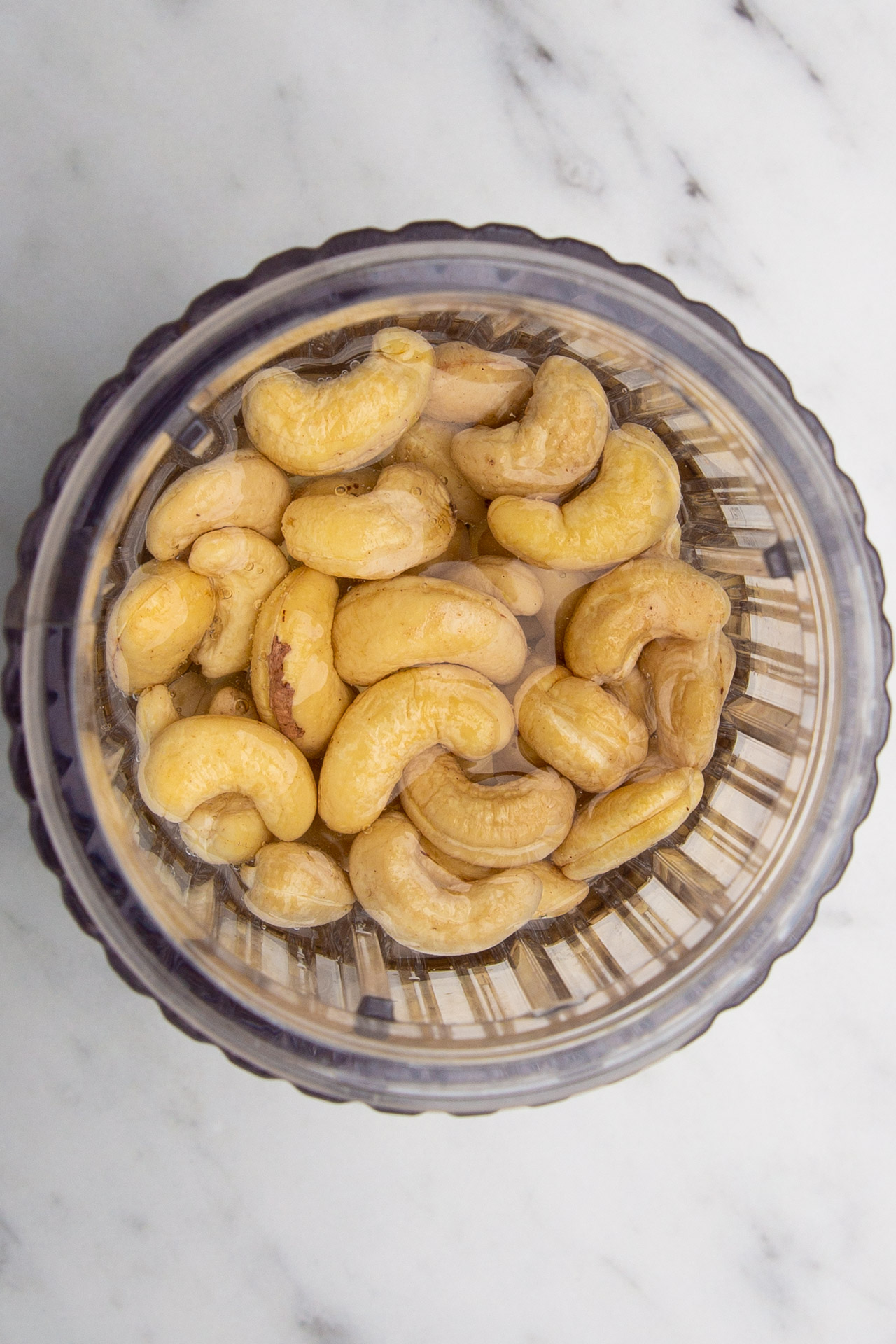 How to make vegan heavy cream?
To make the cream, simply soak 1 cup of raw cashews (affiliate link) in water for at least 2 hours, or overnight. If you don't have time to soak them, put them in the microwave for 10 minutes coverd in water.
Then, drain the cashews and blend them with fresh water and a pinch of salt until smooth. The cream can be used immediately or stored in the refrigerator for up to 3 days.
Flavor Additions: Vanilla, Sweeteners, Spices
Vanilla: A drop or two of vanilla extract can add a delightful aroma and subtle sweetness, making it perfect for desserts and coffee beverages.
Sweeteners: From maple syrup to agave, there's a range of vegan sweeteners to choose from based on your dietary needs and flavor preferences.
Spices: Think beyond the basics! A hint of cinnamon or nutmeg can add complexity to your cream, making it the star of spiced lattes, pumpkin pies, or even savory dishes.
Nut-Free Options: How to Create a Nut-Free Vegan Heavy Cream
Nut allergies or preferences don't have to stop you from enjoying vegan heavy cream. Sunflower, hemp, or pumpkin seeds can be great nut-free bases.
Coconut is technically a fruit usually tolerated by those with nut allergies. Coconut milk or cream can be a suitable option.
Applications in Sweet Dishes
For puddings and mousses, opt for a thicker cream to ensure a creamy, rich texture.
In pastry fillings like for éclairs or cream puffs, consider adding a stabilizer like agar-agar to maintain texture.
Vegan heavy cream can serve as a moistening agent in cakes.
For frostings, a thicker variant of vegan heavy cream can help achieve a fluffy and stable consistency.
Applications in Savory Dishes
A cashew-based vegan heavy cream will add a luxurious feel to pasta sauces and gravies.
It is also excellent for tropical and Asian-inspired curries.
Add a splash of your homemade vegan heavy cream to tomato-based or vegetable soups for a creamy twist.
In stews, the cream can be added during the last few minutes of cooking for a touch of richness.
Pro Tips for Successful Homemade Vegan Heavy Cream
High-speed blenders work best for a smooth, lump-free texture.
For a seed or nut-based cream, soak the nuts or seeds beforehand to soften them.
Straining might be necessary if you don't have a high-speed blender to achieve a smoother texture. Use a fine mesh strainer or even a nut milk bag for best results.
Storage and Shelf-Life
Vegan heavy cream can usually be stored in an airtight container in the fridge for up to 5-7 days.
Freezing is possible but may affect texture; thaw in the fridge before using.
Frequently Asked Questions
What to do if the consistency is off?: If it's too thin, a quick blend with more nuts or a thickening agent can help. If it's too thick, dilute with some plant milk.
How to fix flavor imbalances?: Adjust sweeteners, spices, or salt as needed, and blend again.
Can it be used 1:1 as a substitute for dairy heavy cream?: Generally yes, but some slight adjustments might be necessary depending on the specific recipe.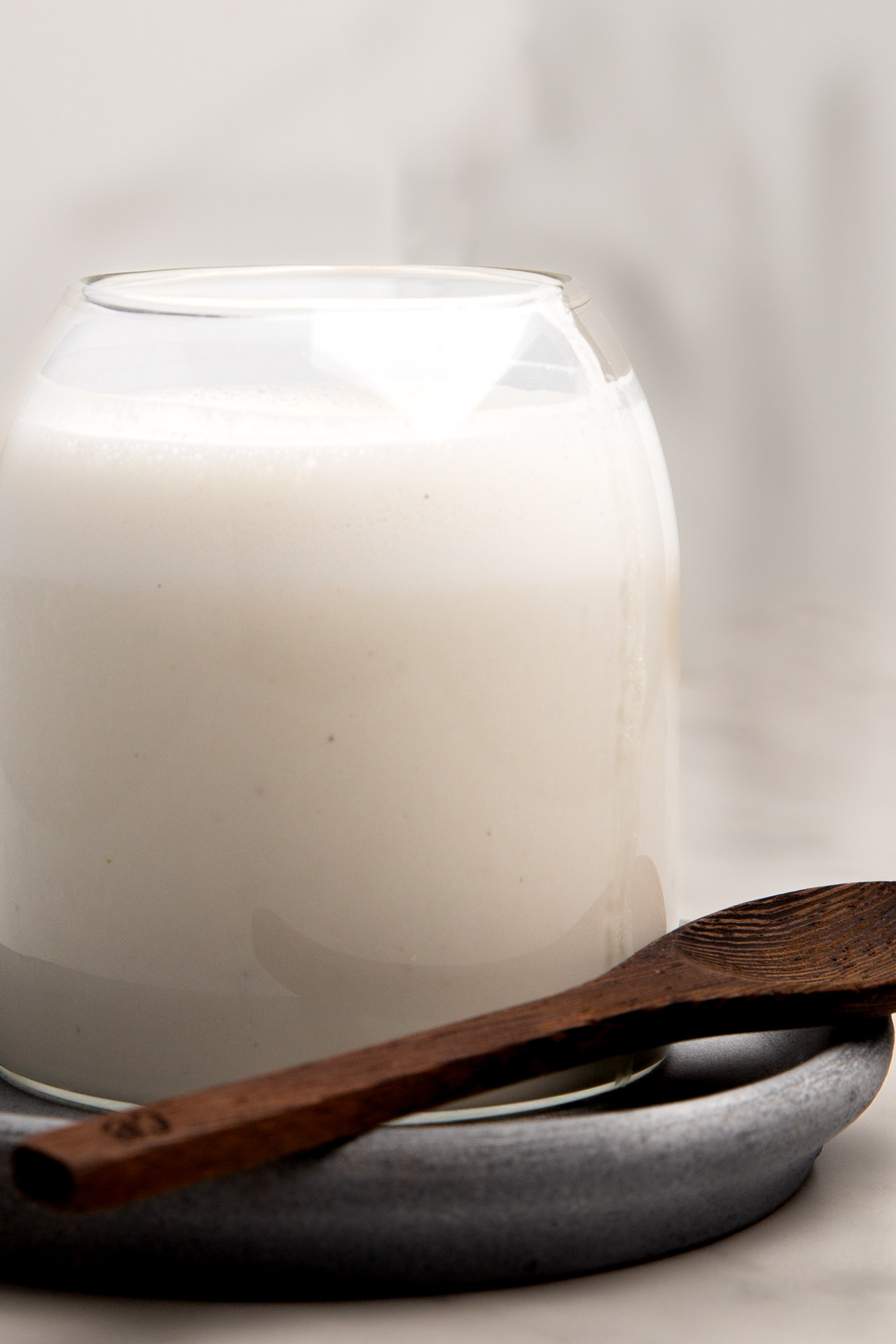 Other vegan cream recipes
Made and loved this recipe? Give it a ⭐️⭐️⭐️⭐️⭐️ rating below. Let me know if you have questions about this recipe in the comment section or DM me on Instagram. Follow on Facebook and Pinterest to stay in touch, and don't forget to subscribe to my newsletter.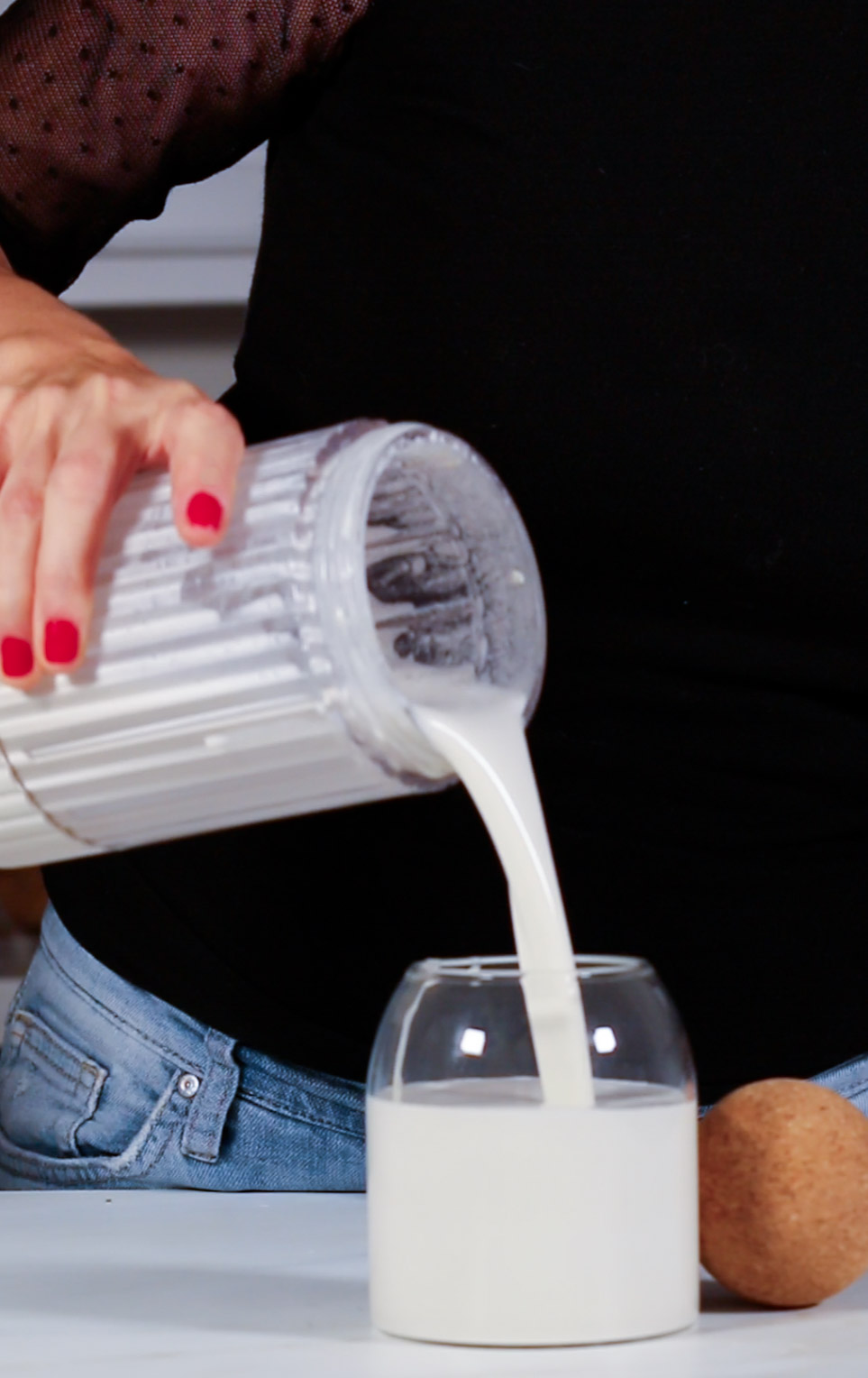 Homemade Vegan Heavy Cream Recipe
This Homemade Vegan Heavy Cream recipe is a dairy-free alternative that's perfect for a variety of culinary uses, from sweet to savory. Made with raw cashews and water, it's simple to make but offers richness and depth of flavor.
Equipment
High-speed blender

Measuring cups and spoons
Ingredients
1

cup

raw cashews

soaked for at least 4 hours or overnight

2

cups

filtered water
Instructions
Preparation
Soak Cashews: Place raw cashews in a bowl and cover them with water. Let soak for a minimum of 4 hours or overnight. This softens the cashews and ensures a smoother cream.
Making the Cream
Drain and Rinse: Drain the soaked cashews and rinse them thoroughly under cold water.

Blend: Add the soaked cashews to a high-speed blender. Pour in the 2 cups of filtered water.

Optional Add-ins: If making a sweet cream, add the sweetener and vanilla extract to the blender. For a savory version, add a pinch of salt and nutritional yeast.

Blend until Smooth: Blend on high speed for 2-3 minutes, or until completely smooth and creamy. The mixture should be entirely homogeneous with no cashew bits.

Taste and Adjust: Sample the cream and adjust seasoning or sweetness as needed. If it's too thick, you can add a little more water; blend again until well combined.
Optional Straining
Strain the Cream: For a perfectly smooth texture, you can strain the cream through a fine mesh strainer or a nut milk bag into a clean bowl. Use a spoon to press down to make sure you extract all the liquid. This step is optional and may be skipped if a little texture is not a concern.
Notes
Storage
Transfer the vegan heavy cream to an airtight container and store it in the refrigerator for up to 5-7 days. It can also be frozen for up to one month, although this may alter the texture slightly upon thawing.
Notes
This recipe makes approximately 2-2.5 cups of vegan heavy cream, depending on whether you strain it and how thick you prefer it. The cream will thicken a bit when chilled, so consider this if you're using it in recipes that call for a specific consistency.
Optional Straining
You can strain the cream through a fine mesh strainer or a nut milk bag into a clean bowl for a perfectly smooth texture. Use a spoon to press down to make sure you extract all the liquid. This step is optional and may be skipped if a little texture is not a concern.
Optional for Sweet Applications
1-2 teaspoons of your choice of sweetener (e.g., maple syrup, agave nectar)
1/2 teaspoon pure vanilla extract
Optional for Savory Applications
A pinch of salt
1/2 teaspoon nutritional yeast (for a slightly cheesy flavor)
Nutrition
Calories:
285
kcal
Carbohydrates:
16
g
Protein:
9
g
Fat:
23
g
Saturated Fat:
4
g
Polyunsaturated Fat:
4
g
Monounsaturated Fat:
12
g
Sodium:
6
mg
Potassium:
341
mg
Fiber:
2
g
Sugar:
3
g
Vitamin C:
0.3
mg
Calcium:
19
mg
Iron:
3
mg
information
Nutritional information of this recipe is only an estimate, the accuracy for any recipe on this site is not guaranteed.

Latest posts by Alejandra Graf
(see all)