This vegan enchilada casserole is a dream come true. In México we also called it Pastel Azteca. And it is the perfect dish to prepare when having a family lunch or dinner. Why? Because it is so easy to make and is perfect for a speedy clean-up, leaving you more time to do other things.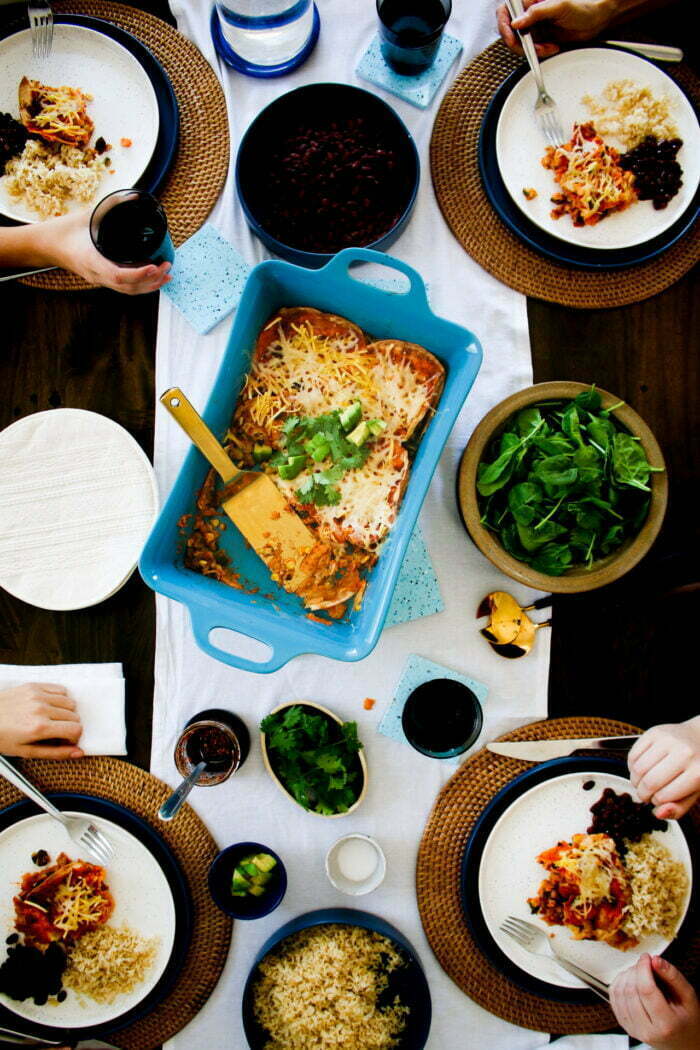 About this Mexican casserole
This enchilada casserole is the perfect dish for a weeknight dinner! It's easy to make, and the whole family will love it! This Mexican casserole consists of layering tortillas, enchilada sauce, and a mix of vegetables, all topped with bubbly and melted cheese.
Why are you going to love it?
Because it is very easy and fast to make: instead of having to roll like thousands of enchiladas, you just layer the corn tortillas, vegetables, and sauce. Just one bake and tons of smiles from your family.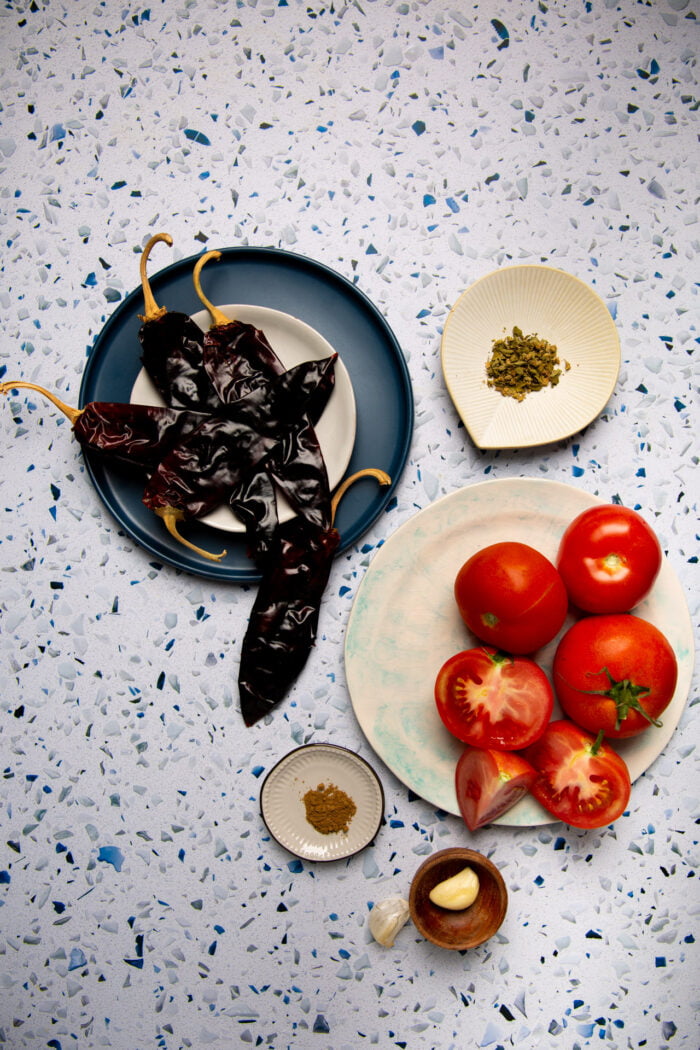 Ingredients for the vegan enchilada casserole
Sauce: Guajillo peppers, tomatoes, oregano, garlic, onion, and cumin.
Filling: Zucchini, mushrooms, corn kernels, onion, and garlic.
Topping: Shredded cheese (I use vegan) and Mexican crema or sour cream (optional).
To finish: sliced avocado and chopped cilantro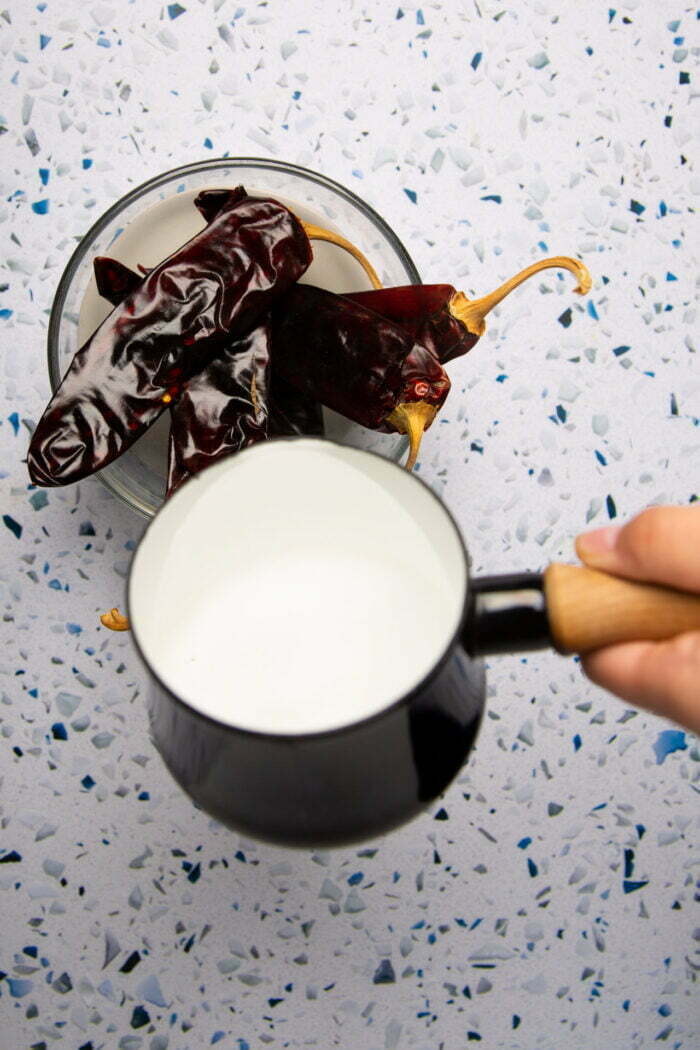 how to make the Mexican casserole
The sauce. Toast the chiles until fragrant, about 30 seconds on each side. Remove stems and seeds. Place in a bowl and cover with one cup of boiling water. In a medium saucepan, heat the oil, add the chopped tomatoes, chopped onion, and garlic, and cook until soft. Blend it all and return to the saucepan, then add the oregano, cumin, and salt, and simmer until thick and fragrant.
The filling. Add the oil to a frying pan over medium-high heat, add the onion and garlic and sauté until fragrant. Add the mushrooms and let them cook for about 3 minutes; add the corn and zucchini. Season with salt. Let the vegetables cook.
The tortillas. Heat the tortillas over a lightly oiled hot pan or comal (affiliate link).
Best way to assemble the casserole
Assemble the casserole. Spoon about half a cup of guajillo sauce on the bottom of the baking dish (affiliate link), and place 8 tortillas to cover the bottom of the pan. Cover the tortillas with the vegetables, add 2 cups of sauce, cover the vegetables with more tortillas, and spoon sauce on top of the tortillas, just enough sauce to cover it.
Topping. Top with the shredded cheese and bake for 15-20 in a 375ºF oven. The cheese should be melted and the sauce bubbling.
Serve with cilantro, onion, and diced avocado.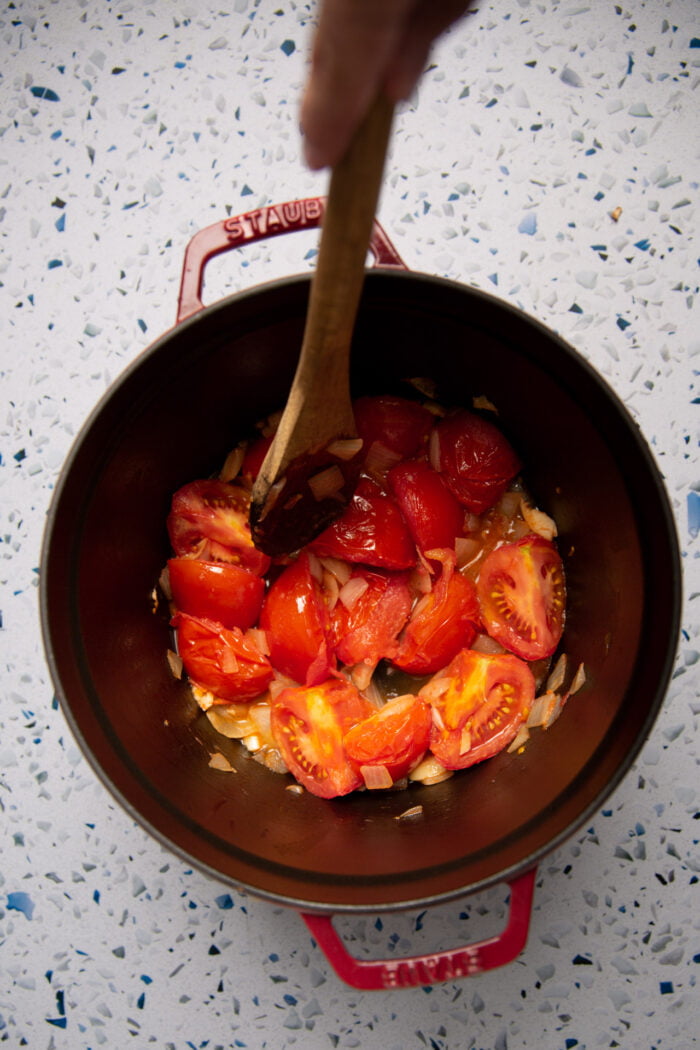 My favorite GE Profile ultra fresh system dishwasher features
DESIGN. Love its clean and slick design; the control buttons are at the top, making it super elegant.
LOOKS. It is made with fingerprint-resistant stainless steel, so yes, your dishwasher will always look clean and like new.
SCREEN. Love that it shows on the screen which steps it is; this makes it so easy to know when to open it and if it is clean or not.
CAPACITY. The capacity of the UltraFresh System Dishwasher is amazing. It is also customizable. You can lower the top rack or fold down the lower rack tins, which are perfect for the Mexican vegan enchilada baking dish (affiliate link) I used.
WIFI. I also love how it sends messages directly to my phone or how I can control the dishwasher from wherever I am thanks to the built-in-WIFI.
STEAM+SANI. This function is EVERYTHING!!! This option loosens tough soils before it begins the washing cycle. So when your dishwasher has a powerful hard food disposer and steam and sanitize option, magic happens. You get clean dishes and glasses every time.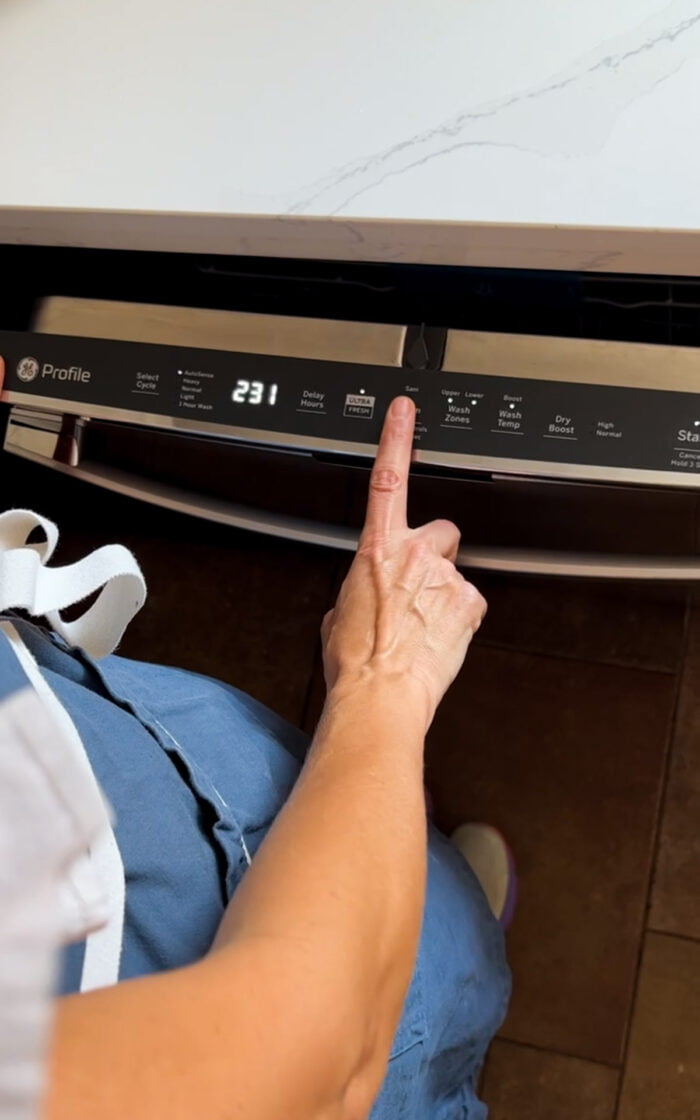 So make your enchilada casserole, and enjoy your time with your family and friends. And let the dishwasher run through the night, and sleep peacefully, because this dishwasher is ultra silent and has a water leak sensor.
Other recipes that you may like: