Ok, so for this week, mid-January (😳 how is it mid-January already??) I chose two breakfast ideas, two Mexican recipes, and one Tex-Mex.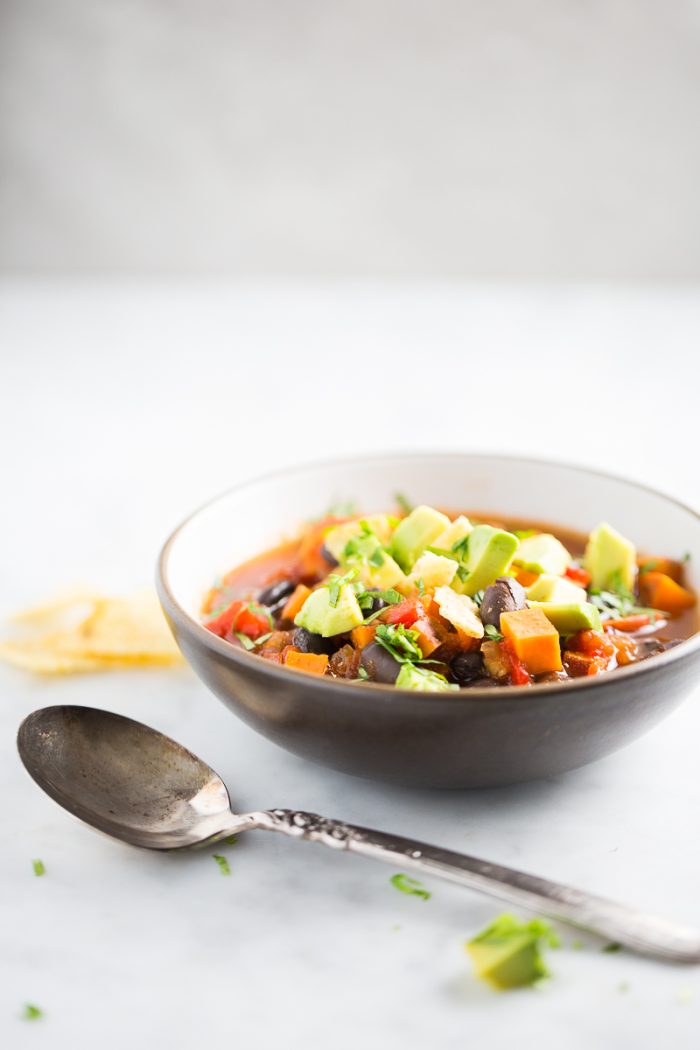 Monday
This sweet potato black bean chili is the perfect recipe to have in the fridge during the week. It keeps pretty good in a fridge container, and every time you reheat, it has more flavor. Serve it with a dollop of vegan Mexican crema, salsa, and crushed tortilla chips (affiliate link).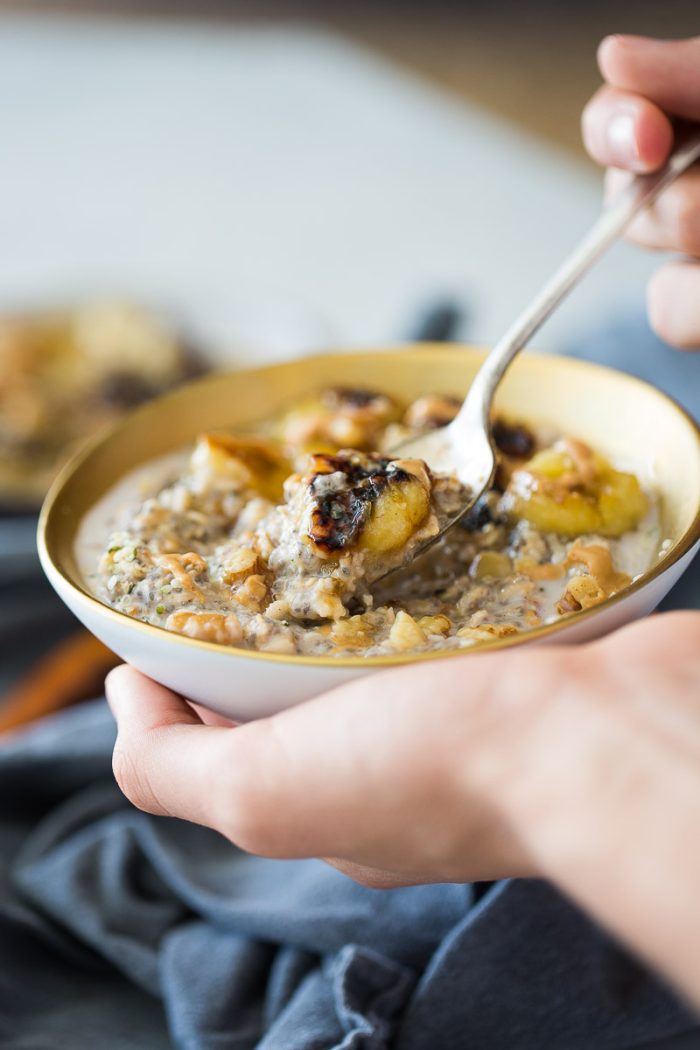 Tuesday
This oatmeal with caramelized bananas recipe is for cool days when it is harder to get out of bed. Just know that this delicious, restaurant worth meal is waiting for you; I promise you'll jump out of bed.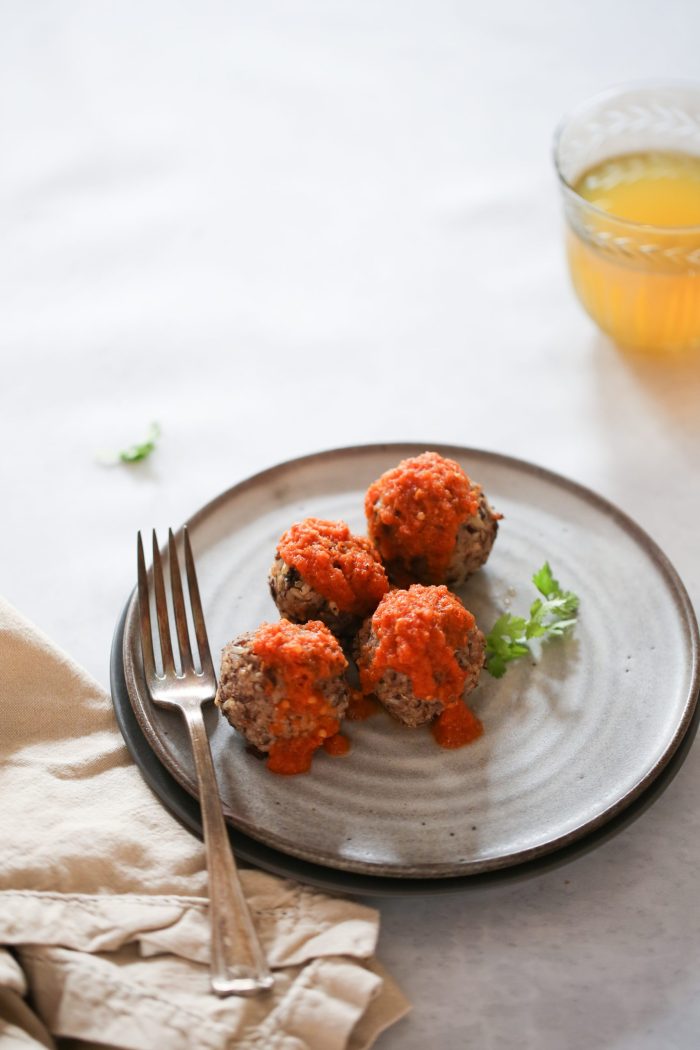 Wednesday
These little vegan meatballs are Mexican albóndigas covered in a tomato-chipotle sauce that I could eat every single day of my life. It is absolutely out of this world.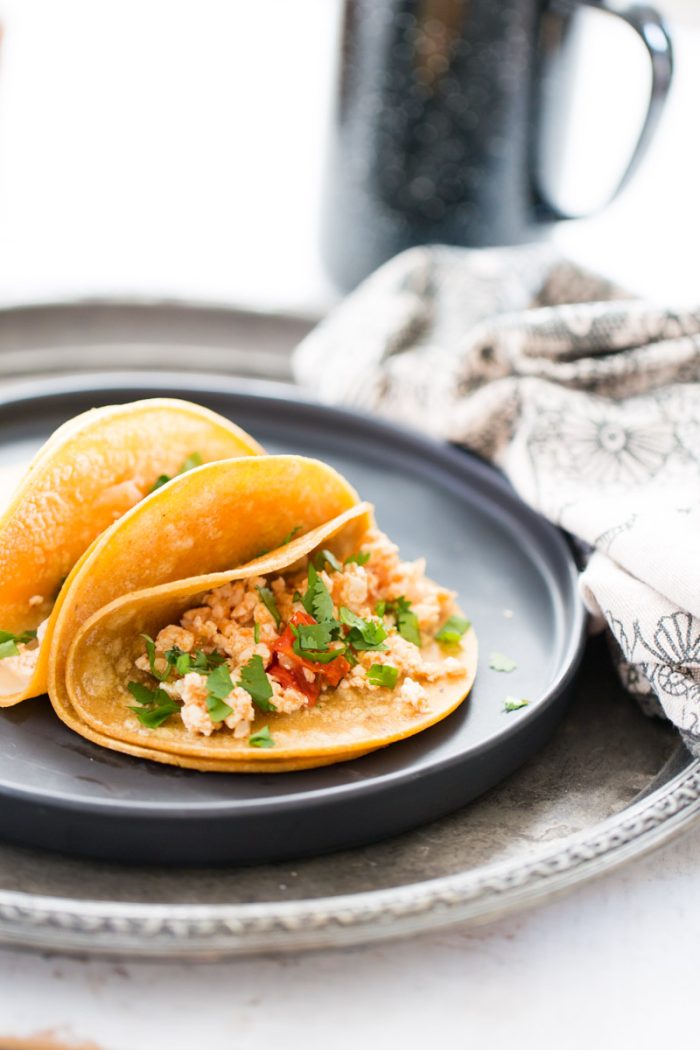 Thursday
This day is for the days that we need a quick, flavorful meal. These tofu (affiliate link) a la Mexicana tacos (Mexican tofu scramble) is the perfect bite for breakfast, lunch, or dinner. A meal that is comforting, healthy, special, and so delicious, we feel we are sitting down at our abuelitas kitchen table.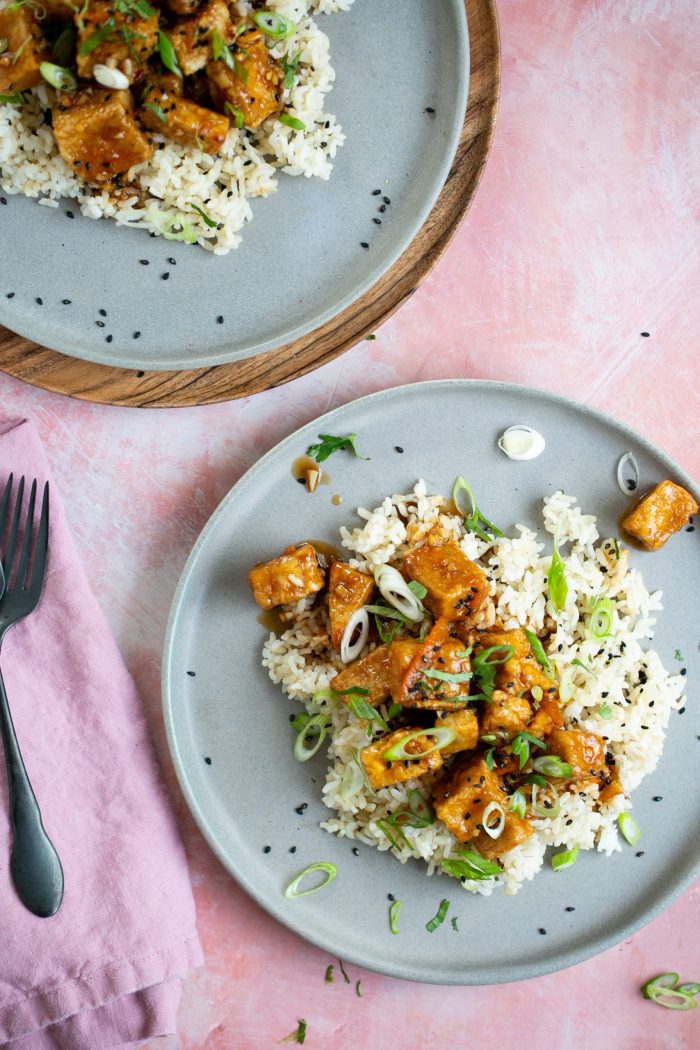 Friday
Because on Fridays, we need a special dinner for a date night, share with a friend, or treat ourselves to some magical and delicious food, this orange tofu is for any of those occasions.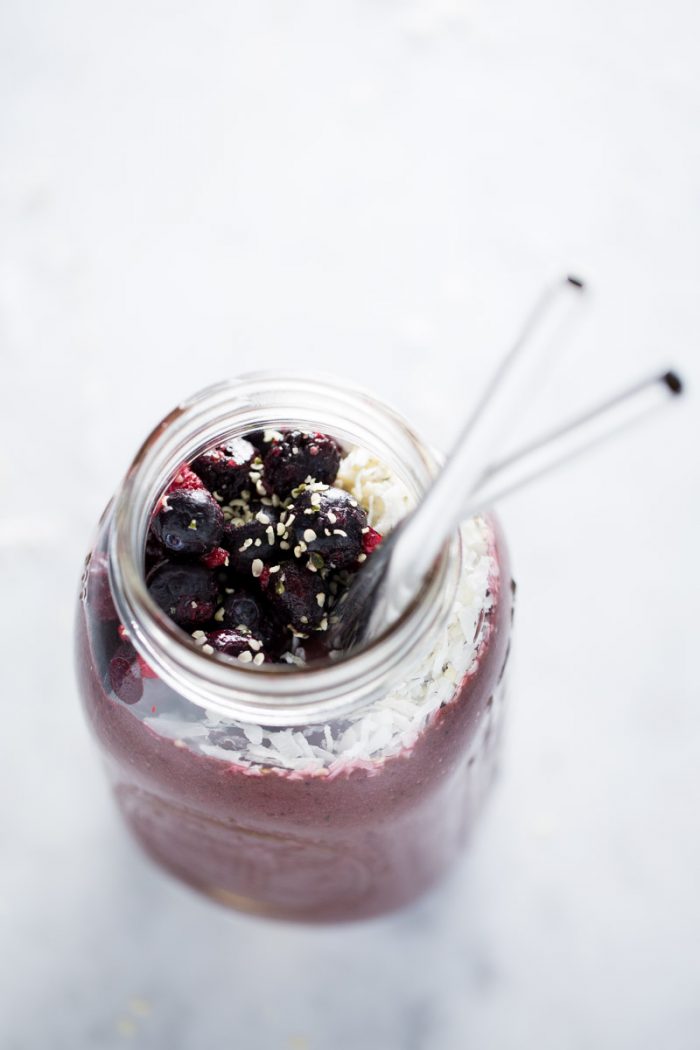 Saturday
This perfect açaí and other berries smoothie is precisely what you need to feel energized to exercise or finish up all the weekend chores that pile up during the week.
Week 1 and week 2 of on the menu are live, and if you need a bit more inspiration, you could also revisit.

Latest posts by Alejandra Graf
(see all)