As summer draws to a close, why not indulge in a refreshing peach wine slushie? This delightful cocktail only requires two simple ingredients, making it the perfect addition to your summer drink repertoire. Trust us, it won't be long before it becomes your go-to beverage.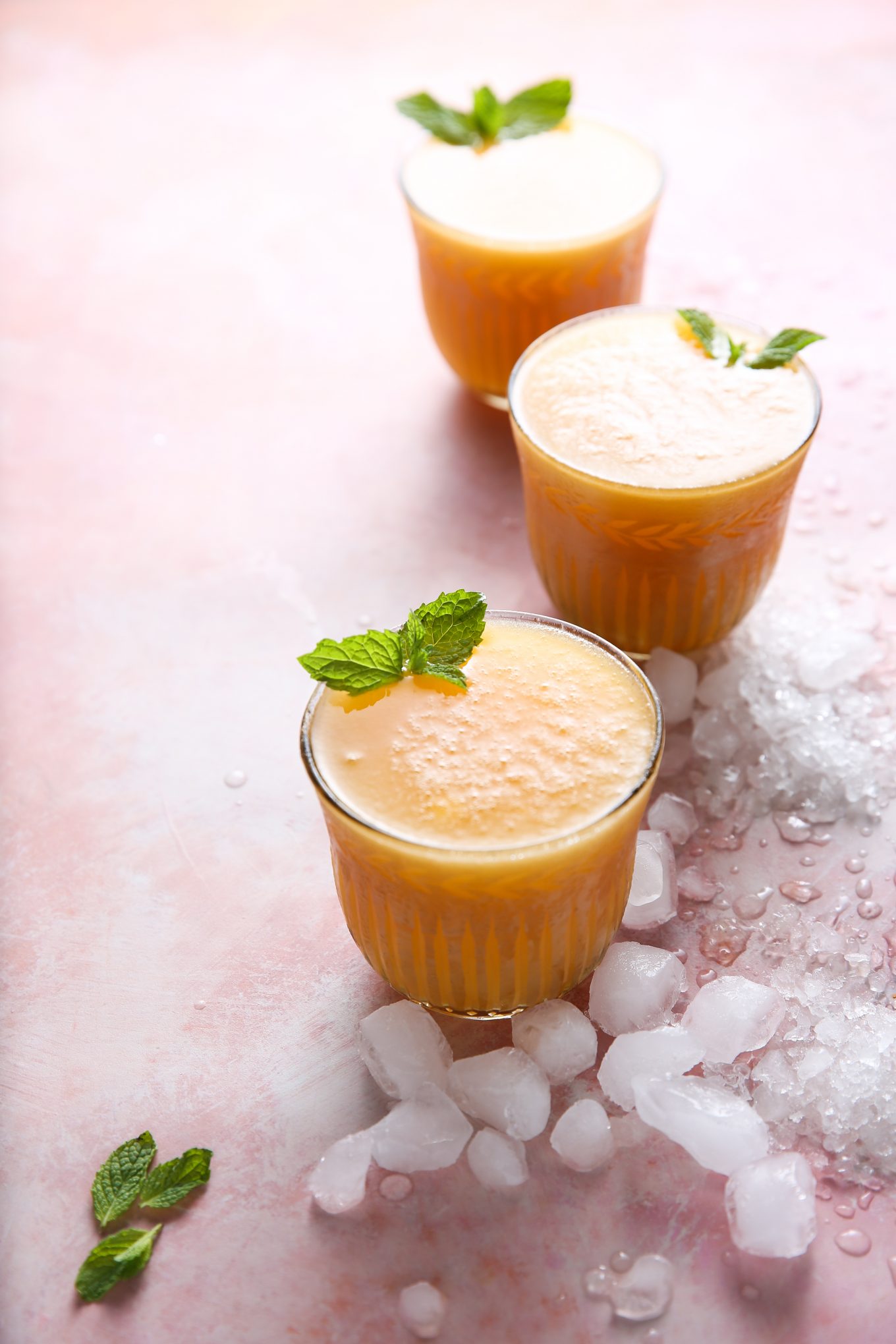 About this recipe
Indulge in the ultimate summer treat with our irresistible White Wine Peach Slushie! This refreshing concoction combines the crispness of white wine with the luscious sweetness of fresh peaches, creating a delightful frozen beverage that will keep you cool on hot sunny days.
With just a few simple ingredients and a blender, you can whip up this frosty delight in no time. Sip on the tangy notes of the wine intertwined with the juicy essence of ripe peaches, making every sip a burst of summer flavors.
Whether you're hosting a backyard gathering or simply seeking a refreshing solo treat, this White Wine Peach Slushie is sure to impress. Cheers to the perfect balance of fruity sweetness and chilled white wine goodness!
Why is this white wine slushie perfect?
There are three compelling reasons why you should consider making a peach wine slushie. Firstly, it's incredibly simple to prepare. Secondly, it's a refreshing option that's perfect for warm weather. I recommend garnishing it with a sprig of mint for added visual appeal and a burst of freshness to enhance its flavor. This drink is sure to impress and satisfy your taste buds.
There is a final reason for blending wine with fruit – it becomes a more versatile and approachable beverage, suitable for any occasion. Whether you're lounging on the beach or relaxing by the pool, this fruity wine is the perfect choice. It's not just limited to meals and dining, but can be enjoyed anytime, anywhere.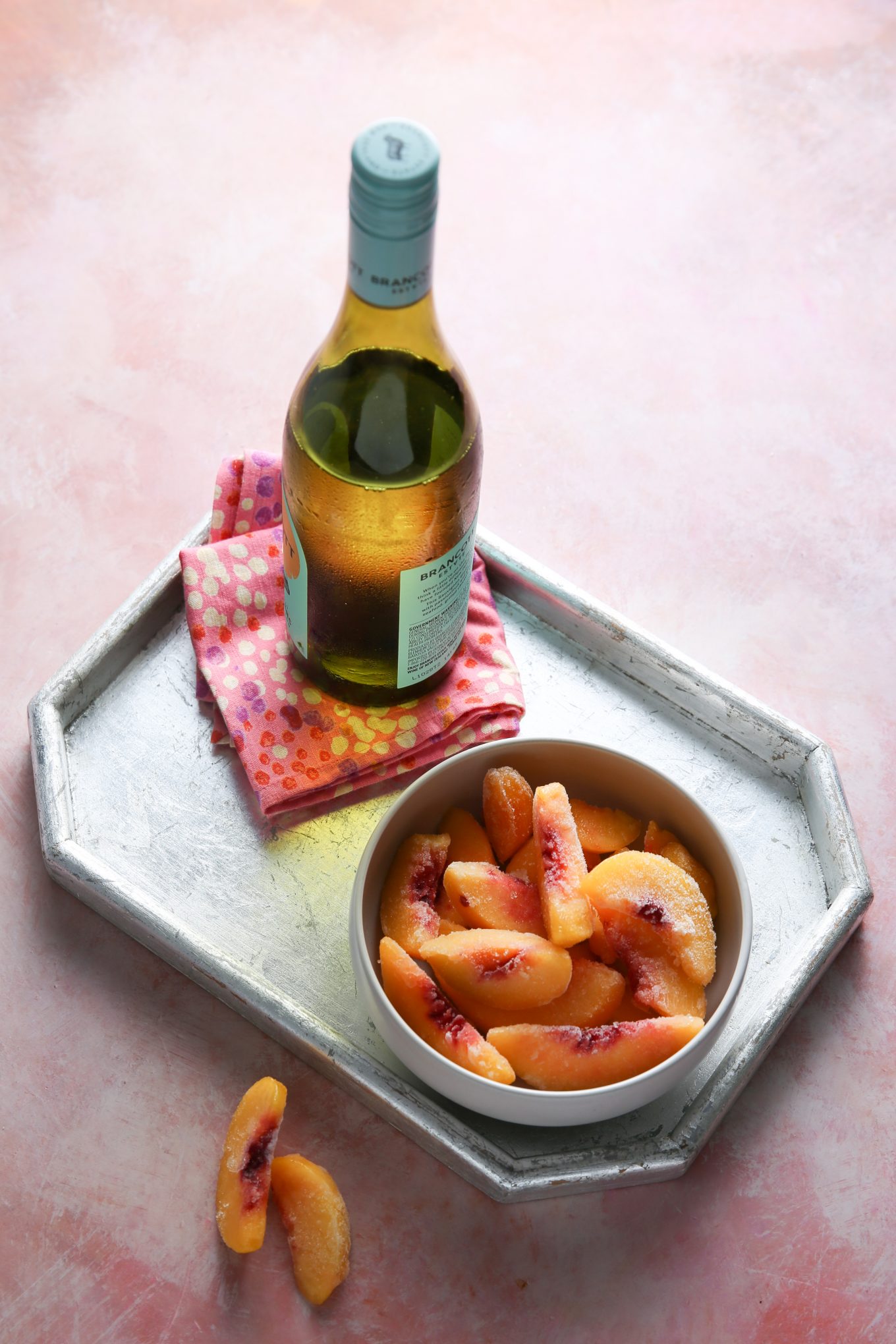 How to make this frozen peach white wine slushie?
To make a delicious frozen peach and white wine drink, combine a chilled bottle of white wine with 10 oz (280 g) of frozen peaches in a blender. Blend until the mixture is thoroughly combined, smooth, and free of any large chunks. Enjoy your refreshing beverage!
Once ready, transfer the beverage into wine glasses or regular glasses. For an added aesthetic touch, adorn with fresh mint leaves or delicate chamomile flowers. Enjoy promptly.
What kind of white wine can I use?
My first recommendation is to use the white wine that you want. If you with frozen peaches. You will surely like the wine with frozen peaches delicate that you like. For me, there is no wrong wine to make this peach white wine slushie and obviously, it does not have to be an expensive wine.
Sauvignon Blanc. This wine is a bit dry, but I've always considered it elegant and well-balanced.
Pinot Grigio. This wine is smooth and fresh with a slight acidity, perfect for the wine slushie.
Chardonnay. Chardonnay is always a little sweeter and more fruity.
Rosé. If you find a smooth rosé, don't hesitate to make this summer drink. It will surely be very, very rich. Frozen peaches make a perfect combo with rosé wine.
If you can't get a frozen peach or you are lucky enough to live in a place where there are tons of peaches, freeze them at home.

How to freeze peaches at home? 

To freeze peaches at home, cut them in half, remove the pit and cut into slices. Put the slices on a baking sheet with a separate non-stick paper or silicone mat. Put in the freezer for 4 hours or until each slice is completely frozen.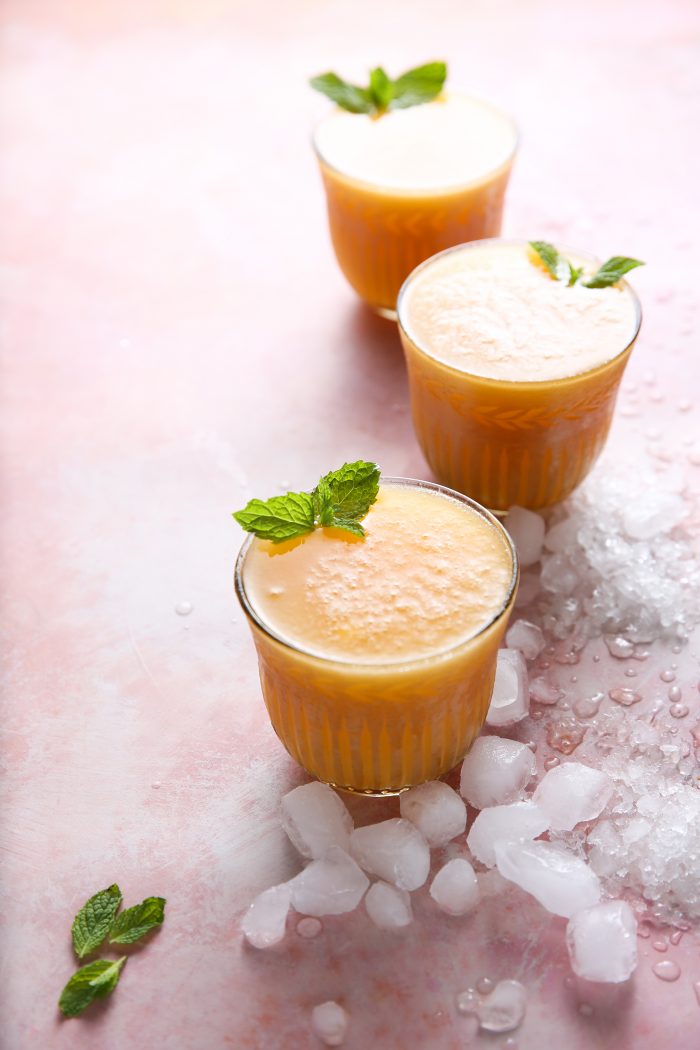 How to make the peach slushie without wine?
You can make the peach slushie without white wine; mix it with white grape juice or apple juice. This way, you have a delicious non-alcoholic peach slushie perfect for children and adults who do not drink wine.
Other recipes that you may like:
Made and loved this recipe? Give it a ⭐️⭐️⭐️⭐️⭐️ rating below. Let me know if you have questions about this recipe in the comment section or DM me on Instagram. Follow me on Facebook and Pinterest to stay in touch, and don't forget to subscribe to my newsletter.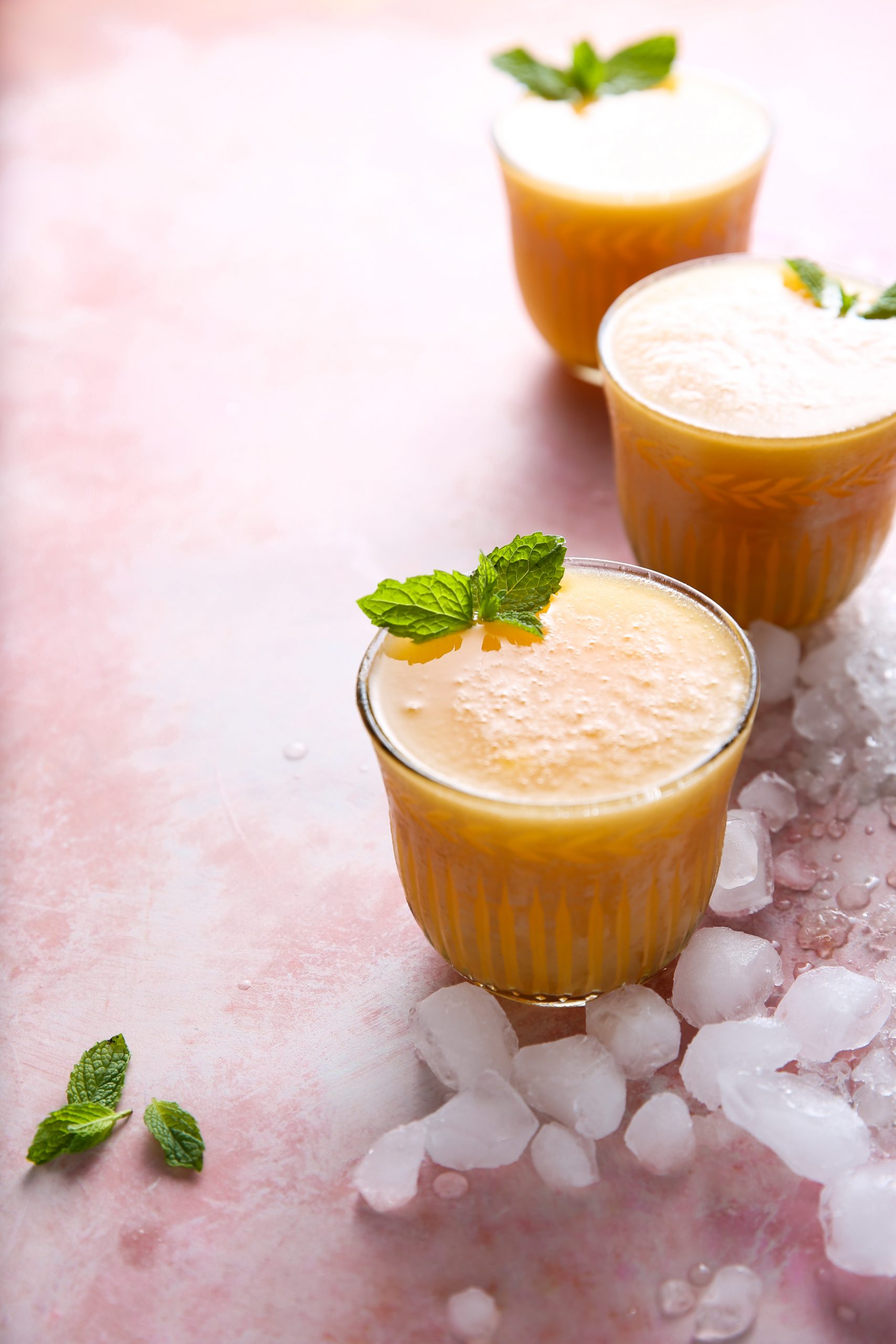 Peach and white wine slushie
Before the summer ends, we all must try this perfect peach wine slushie. It is a cocktail made with only two ingredients, only two that's it. So this perfect summer drink will soon become your favorite, you'll see.
Ingredients
750

ml

white wine

10

oz

frozen peach

mint leaves to serve
Instructions
Blend the wine with the frozen peaches. Serve immediately and garnish with mint leaves.
Nutrition
Serving:
1
serving
Calories:
181
kcal
Carbohydrates:
12
g
Protein:
1
g
Fat:
1
g
Saturated Fat:
1
g
Polyunsaturated Fat:
1
g
Monounsaturated Fat:
1
g
Sodium:
9
mg
Potassium:
266
mg
Fiber:
1
g
Sugar:
8
g
Vitamin A:
228
IU
Vitamin C:
5
mg
Calcium:
21
mg
Iron:
1
mg
information
Nutritional information of this recipe is only an estimate, the accuracy for any recipe on this site is not guaranteed.

Latest posts by Alejandra Graf
(see all)