This vegan recipe takes just 25 minutes to make and yields six lettuce wraps, which should be enough to serve four hungry people as an appetizer or two people as a main course.
These Asian-inspired quinoa vegan lettuce wraps are so flavorful, and they have the perfect texture of the filling that will leave you wanting more and more! Excellent vegan dinner idea!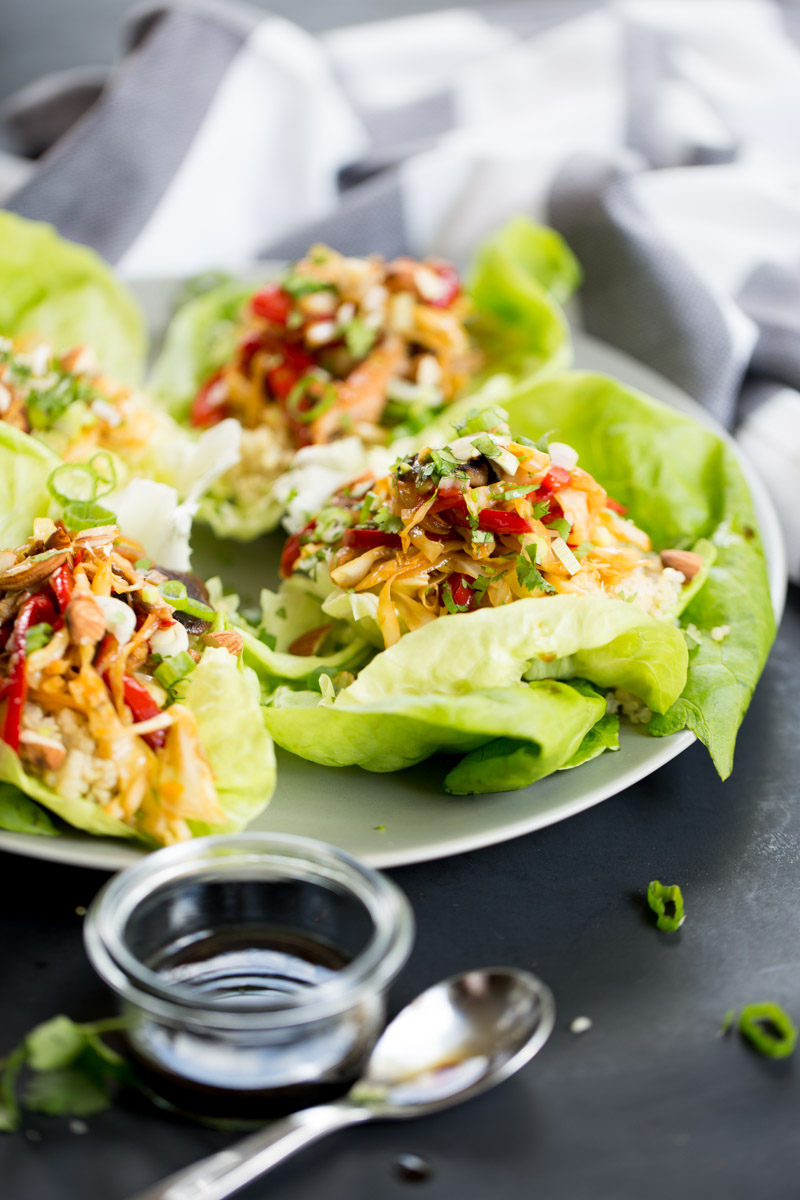 Asian inspired lettuce wraps
Today, I want to show you how to make delicious Asian-inspired vegan quinoa lettuce wraps. These Asian lettuce wraps are a delicious, fresh, and healthy snack idea packed with flavor. They also make a great appetizer or main dish! So let's start cooking and enjoying this dish.
Lettuce wraps are initially from Southeast Asia, but they have become super popular thanks to restaurants like PF Changs. Now you can find them in many restaurants around the world.
About the quinoa letuce wraps
I created this recipe because I love to cook easy dinner recipes from the ingredients I usually have cooked and ready to go in the fridge. This healthy pseudo-grain quinoa can be used in many different recipes. I used it as an easy substitute for tofu tempeh or other vegan protein sources in this recipe.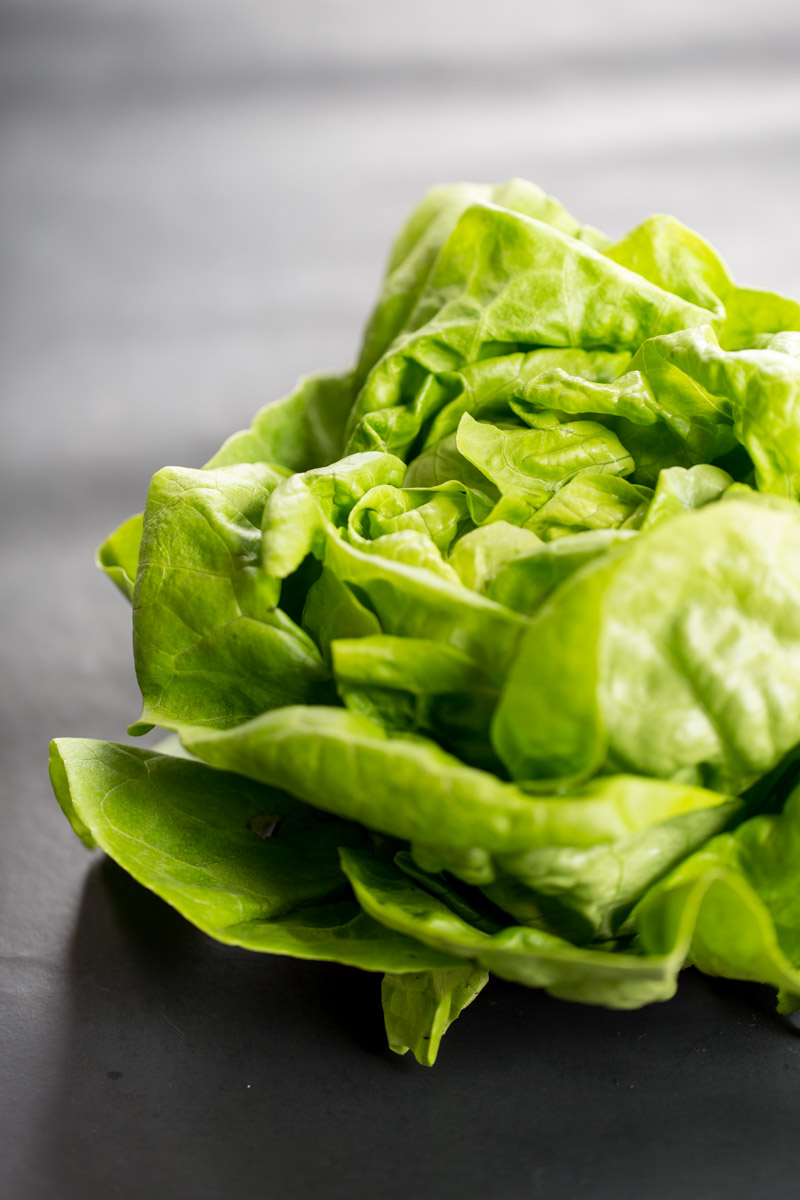 What is the best lettuce for the wraps?
There are a lot of different kinds of lettuce, but which one is best for Asian-style lettuce wraps? Romaine and iceberg are popular choices, but if you're looking for something a little more exotic, give butterhead lettuce a try. This variety has larger leaves than romaine and iceberg, making them ideal for serving Chinese food at home.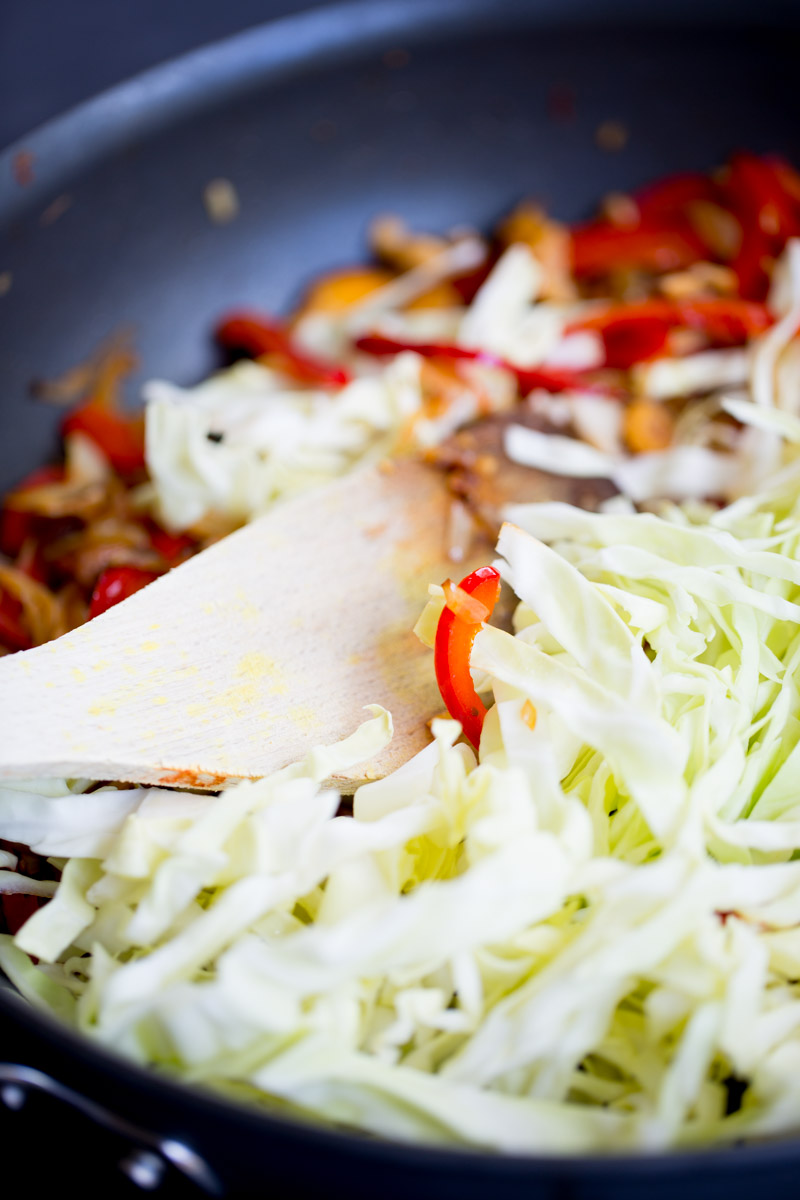 Quinoa vegan lettuce wraps ingredients
To develop the maximum flavor, you need onion, red bell pepper, ginger, and shiitake mushrooms. I sauté these veggies in coconut oil, but you could sautée them in any other vegetable oil. Then I add cabbage and season all with soy sauce or tamari.
You make this delicious sauce by mixing soy sauce, roasted sesame oil, rice vinegar, and Maple syrup or agave. Prep the toppings by chopping almond or peanuts, green onions, or scallions and making the flavorful sauce drizzle on top. Believe me; it is so so easy.
How to make the filling
To make the Asian-inspired filling is relatively easy, in a large pan, sautée the vegetables until all are cooked and adequately seasoned. You could add tofu (affiliate link) or tofu (affiliate link) crumbles to the vegetable mix to this recipe. Adjust your seasoning if you do so.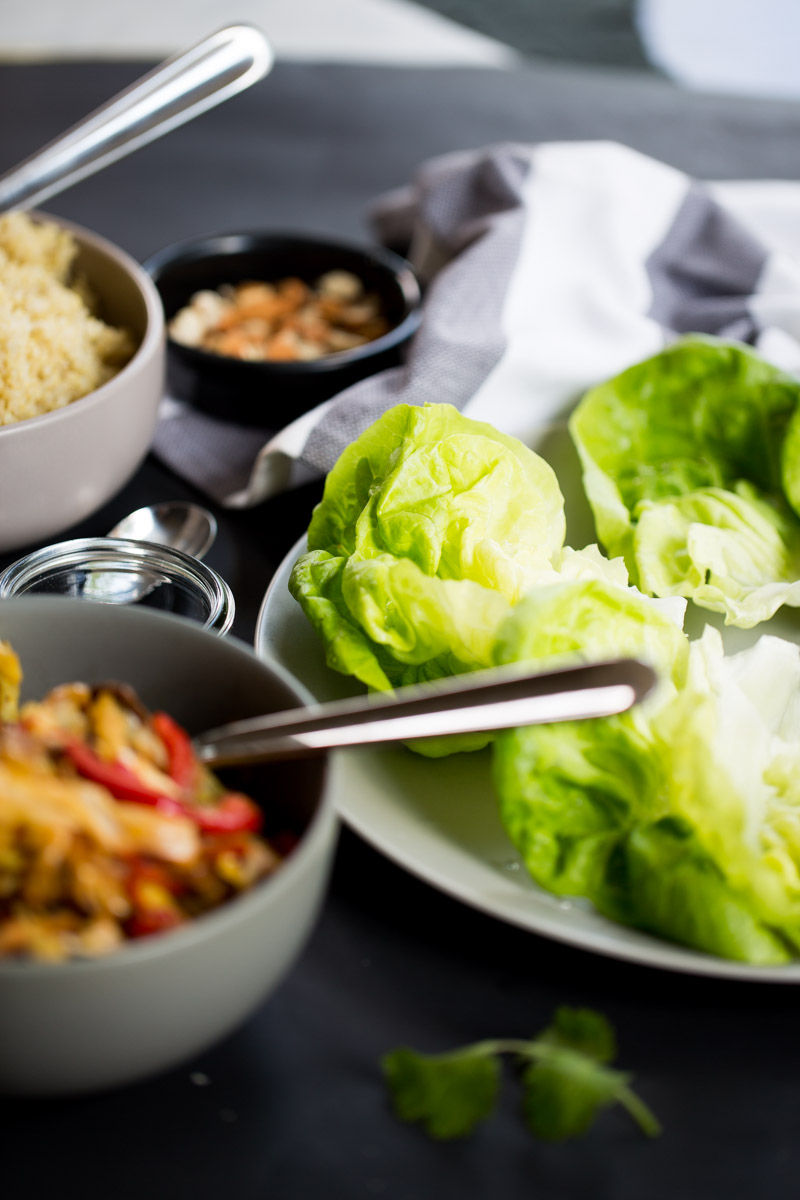 3 steps in Putting together the lettuce wraps
On a platter or plat place one or two lettuce leaves.
Add one big spoonfull of cooked and fluffed quinoa and op top of it one or two spoonfulls of the vegetables.
Finish by drizzeling the soy saucea and sprinkle the toppings on top.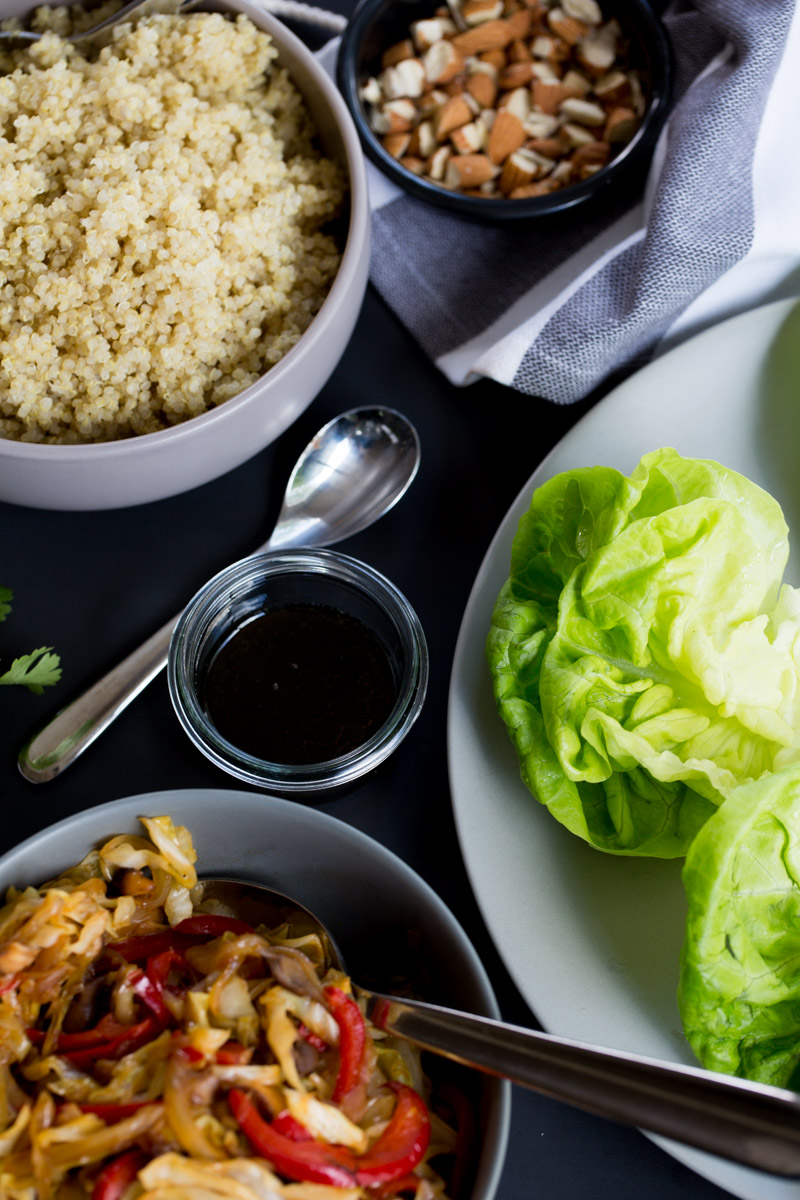 🍄 About the shiitake mushrooms

The stem of the mushroom shiitake is very fibrous and a bit tough. It is difficult to eat. So when preparing your mushrooms, remove it.

But do not throw them away, they are always perfect for making vegetable broth.
Other recipes that you may like: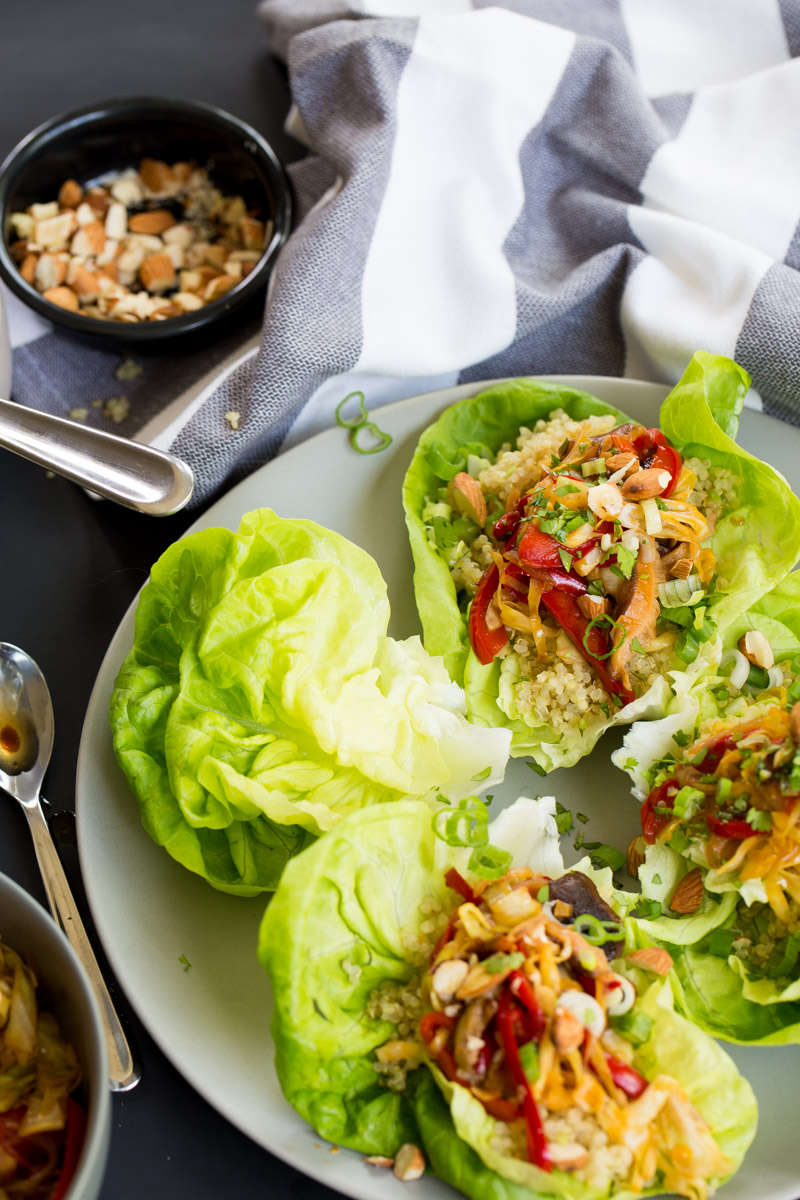 I hope you like this recipe as much as we do. Share your QUINOA VEGAN LETTUCE WRAPS on Instagram, Facebook, or pin this recipe on Pinterest to make it later.
Share your comments, ideas, or the recipes you would love to see here in the section below, and do not forget to give this recipe five stars.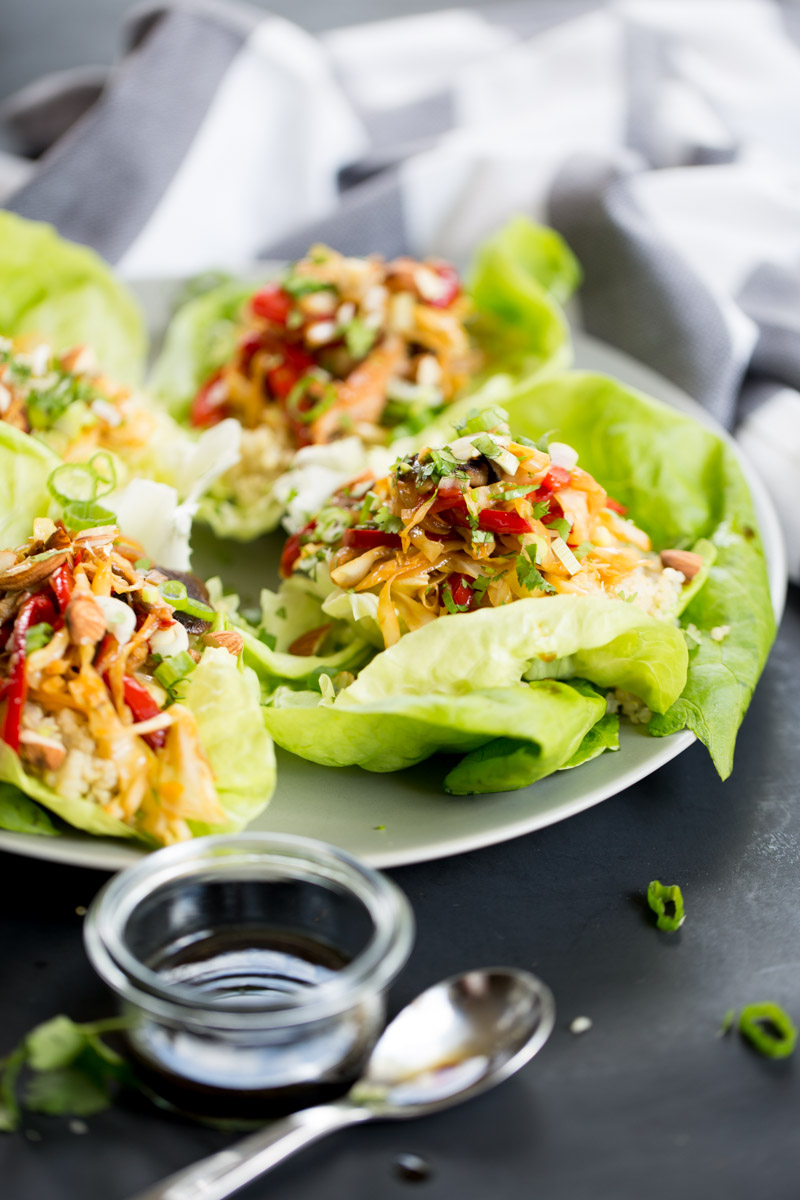 QUINOA VEGAN LETTUCE WRAPS RECIPE
These Asian-inspired quinoa vegan lettuce wraps are so flavorful, and they have the perfect texture of the filling that will leave you wanting more and more! Excellent vegan dinner idea!
Ingredients
1

tablespoon

coconut oil

2

garlic cloves minced

1-1in

piece

ginger, grated

1

small onion sliced

1

red bell pepper sliced

3.5

oz

of shiitake mushrooms sliced

100 g

3

cups

green cabbage sliced ​​

2

tablespoons

soy sauce
SAUCE
3

tablespoons

soy

2

tablespoons

rice vinegar

1

tablespoon

sesame oil

1/2

teaspoon

agave syrup
QUINOA
1

cup

quinoa

1 3/4

cup

water
For serving
1

butter lettuce head

cilantro

chopped almonds

scallions
Instructions
COOK THE QUINOA
Put the quinoa and water over medium heat in a saucepan. When there is almost no water, turn off the heat and leave the pot covered. The remaining water will be absorbed.

Fluff the cooked quinoa and set aside.
VEGETABLES
Heat the oil in a large skillet. When it is hot add the garlic, onion and ginger. Stir constantly so it doesn't stick or burn.

Add the bell pepper and shitakes. When the pepper and mushrooms are soft add the cabbage. Let the cabbage wilt a little and add the soy sauce and the pinch of salt.

Taste for seasoning and leave until cabbage is soft.
SAUCE
In a bowl add the soy sauce, the rice vinegar, the tablespoon of sesame oil and the teaspoon of agave.

Mix very well.
TO MAKE THE LETTUCE WRAPS
Separate the lettuce leaves and put one or two tablespoons of quinoa and a few vegetables on each leaf. Finish each wrap by adding cilantro, scallions and chopped almonds.
Nutrition
Serving:
1
serving
Calories:
189
kcal
Carbohydrates:
27
g
Protein:
7
g
Fat:
7
g
Saturated Fat:
3
g
Polyunsaturated Fat:
2
g
Monounsaturated Fat:
2
g
Sodium:
355
mg
Potassium:
435
mg
Fiber:
4
g
Sugar:
4
g
Vitamin A:
1589
IU
Vitamin C:
41
mg
Calcium:
59
mg
Iron:
2
mg
information
Nutritional information of this recipe is only an estimate, the accuracy for any recipe on this site is not guaranteed.

Latest posts by Alejandra Graf
(see all)