Remember I had a secret? I knew something that I couldn't share and just showed you bits and pieces of it? The wait is over, and now I can tell you EVERYTHING about it. So…here is SAGE, an All-season Indoor Garden.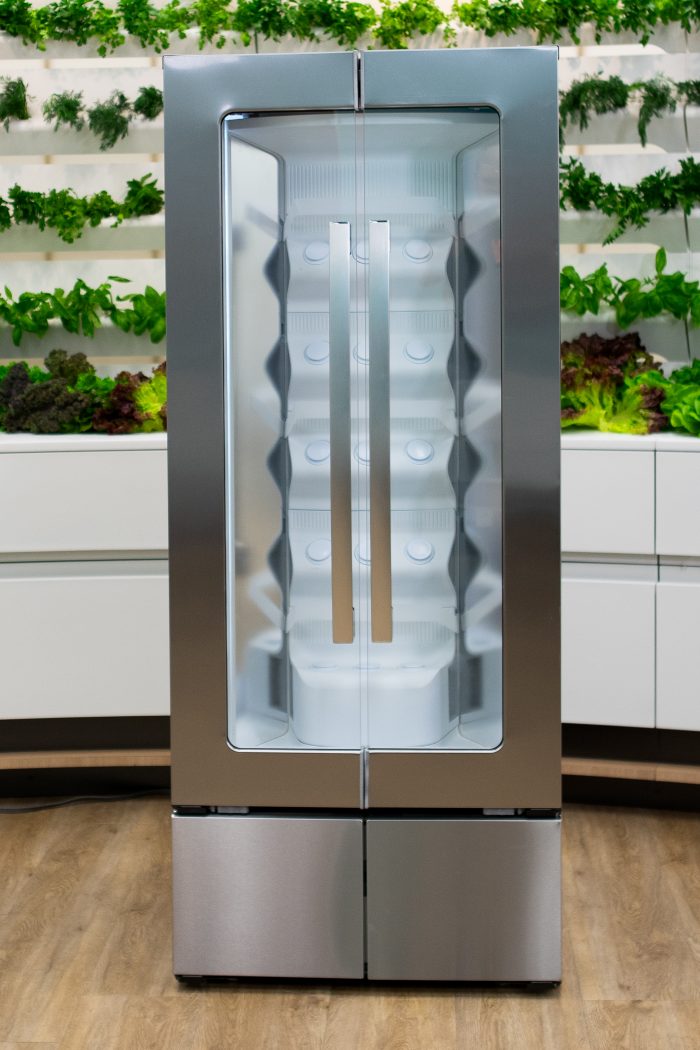 What exactly is SAGE?
Before I give you all of the specs and technicalities of this beauty, I need to ask you a huge favor first. Close your eyes and imagine having a garden full of your favorite greens, herbs, and new vegetables you wish you could try.
Sage All-season Indoor Garden grows fresh, chemical-free, sustainable ingredients from seed to harvest in your home year-round. GE Profile Innovation Studio made all of our dreams come true. With Sage, we can now have the best basil all year long.
We can always make homemade ranch salad dressing because we will always have all the fresh herbs we need to make it. I mean, the possibilities are endless, and I still get goosebumps when I think of the product GE Profile Innovation Studio has created.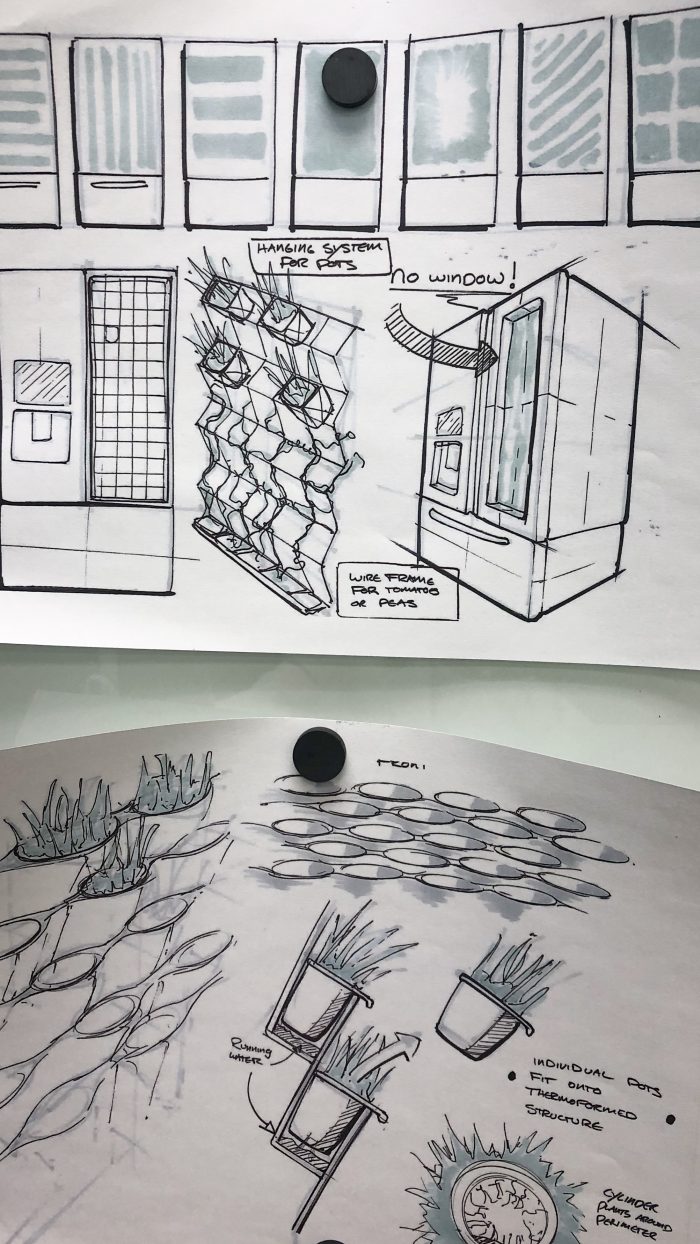 How does Sage all-season indoor garden works?
Sage has three separate rotating growing chambers, all-natural seed pods, advanced aeroponic growth technology, and glass doors that let you watch your plants come to life. Each chamber has 15 spots to grow different vegetables, berries, and herbs.
You have 45 spots to grow your favorite produce without plant smells, bugs, or rodents. You can also control the ideal environment for your crops; Sage has 5 distinct climate settings to choose from. And with the GE Smart™ app that creates hand-free expertise, growing your food will be a breeze.
Video
My favorite things
One of my favorite things about Sage is that you can plug it wherever you want – it uses a regular outlet. So you can showcase your beautiful garden in your kitchen, dining area, mudroom, or wherever you want. It is a perfect size (28 inches wide, 70 inches tall, and 34.1 inches deep).
It also has a reverse osmosis filtration system that turns tap water into the purest water possible. So do you know what this means? You don't need to purchase ANY water.
Another great feature is receiving notifications on your smartphone for when it's time to refill it.
Everything is smart customized by the GE Smart™ app: the water, the airflow, cooling system, temperature, humidity, and nutrients. What?? So good, right? So really, what this means is no forgetting to water or overwatering, no covering it when it rains or when there is an unexpected freeze. 💡GENIUS.
It also has a sophisticated watering system that reduces water waste by filtering and distributing water to the plants according to their specific needs.
You can enjoy ultra-fresh, chemical-free produce 365 days a year, in the comfort of your own home, with just-picked flavor and peak nutrition at arm's length. This also translates into less food waste: you only harvest what you need.
There will never be an off-season. You can plant tomatoes and basil in one chamber and kale and other winter vegetables. Plant all your favorites and vegetables you wish you had the opportunity to try simultaneously. I can't stop thinking about everything I want to plant and try. I want to try so many different types of tomatoes, and different types of spinach, mint, and spearmint, maybe even experimenting with ramps.
The aeroponic growth pods result in a no-mess, soil-free system. The pods are compostable and made with natural ingredients like coconut.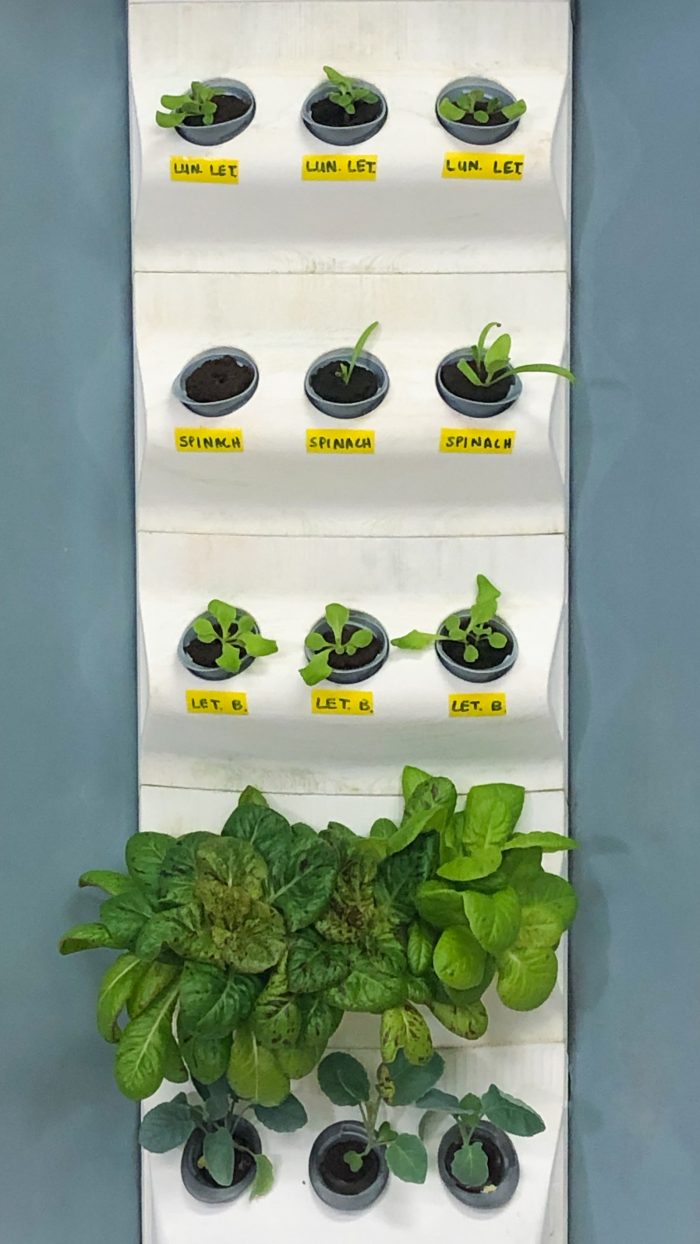 How to buy it
Be the first to know more about GE Profile's Innovation Studio Sage Indoor Garden and sign up for their waiting list. Just a head's up, though: quantities are limited, so don't think twice about being among the first Sage indoor gardeners and sign up for updates here:

Latest posts by Alejandra Graf
(see all)