This recipe for Mexican drowned tostada or "tostada ahogada" is my adaptation from my mom's recipe for tacos dorados.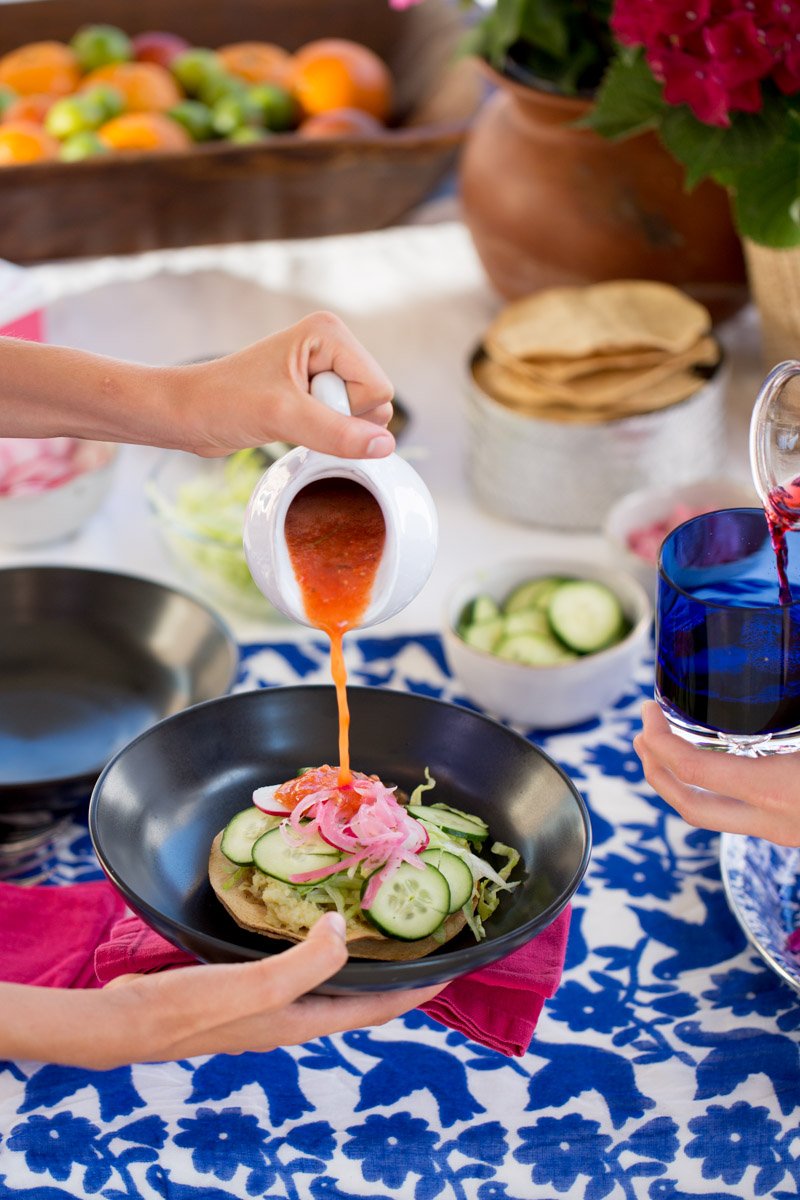 This post is made in partnership with Western Union (#sponsored), the recipe, pictures, and opinions are all mine.
When I was young, we went to Cuernavaca, every weekend, days off, vacations, etc. Cuernavaca is a beautiful city very close to Mexico City. Our house was always packed with family and friends. It was super fun, but for me, still, the best part of this time in Cuernavaca was all the food my mom made. She always made authentic Mexican food, or she prepared the dishes she ate when growing up.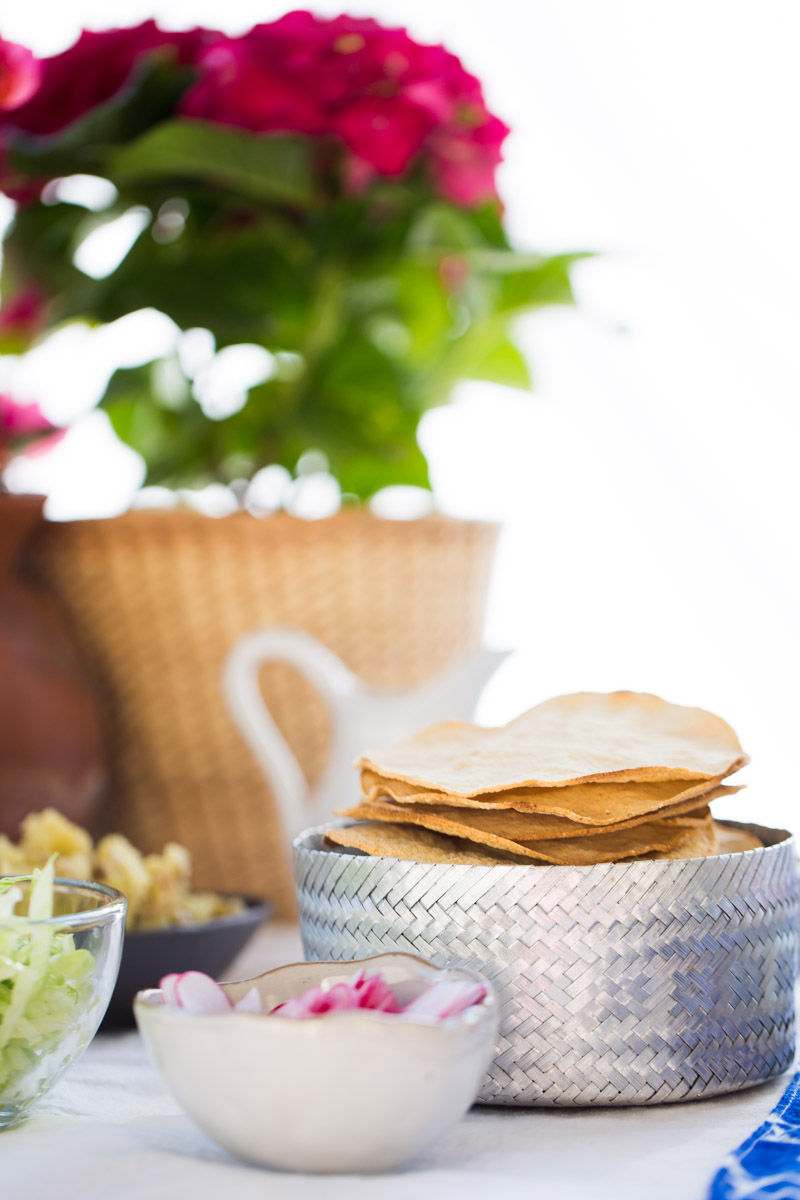 I remember our days in Cuernavaca filled with laughter, joy and great food. It was like having a party at every meal. But there is one vacation that I think I will always remember, and its because of all of the delicious food we ate. On that specific vacation, my mom and her sister prepared for us their very famous, "Tacos Dorados" from their hometown. They were born in Sinaloa, the northern part of Mexico. These tacos are made with a corn tortilla folded in half and filled with mashed potatoes and then deep fried until crunchy. Then each taco is opened up a bit and filled with shredded lettuce, thinly sliced cucumber, thin radish slices and pickled red onion. The tacos are finished with a warm tomato broth called "Caldillo" poured on top.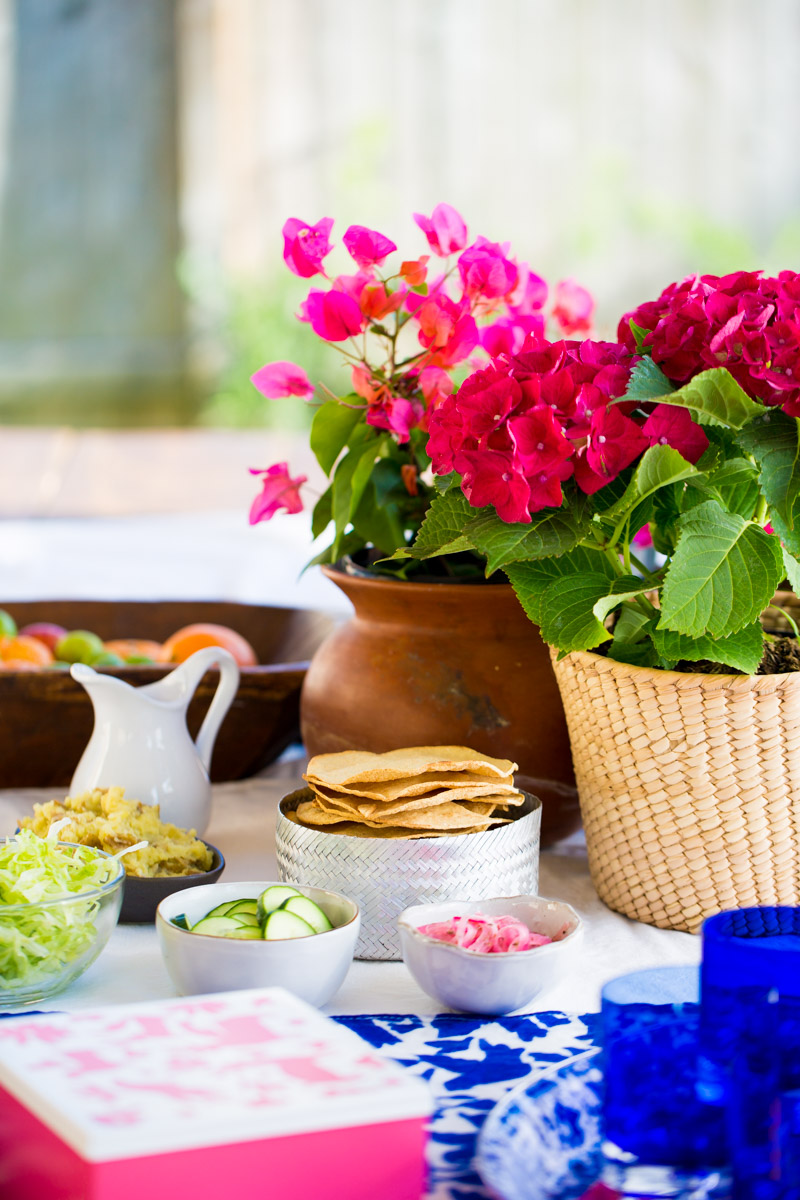 I adapted her "taco dorado" recipe because I wanted the same flavors but a faster and healthier version, I turned them into a Mexican drowned tostada or "tostada ahogada." I love this recipe, and I also like sharing with my kids the authentic Mexican flavors I grew up eating. I'm so excited to be partnering with Western Union on this campaign because they understand entirely what moms do. That is why they are encouraging us on Mother's Day, to take a moment out of our crazy-busy schedules to honor the moms in our lives and the rich heritage that they bind us to through passing down treasured family recipes.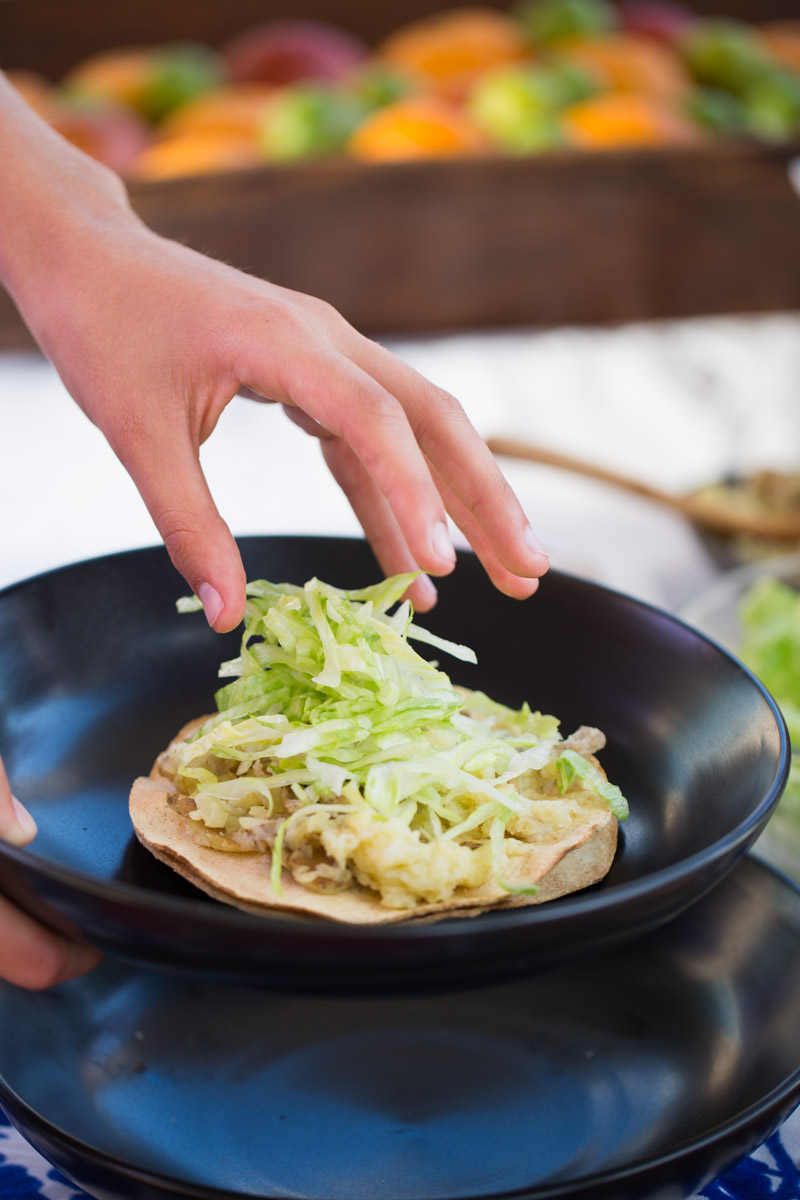 My kids love this recipe for "tostada ahogada" but most of all, they love all the stories I tell them what happened when I was young around the table eating these type of dishes. Like one day my mother made tacos dorados, and both my siblings were jumping up and down to create more space in their tummy so they could eat more tacos. Then, all of us around the table copied them and had a blast jumping up and down while waiting for my mom to give us more tacos.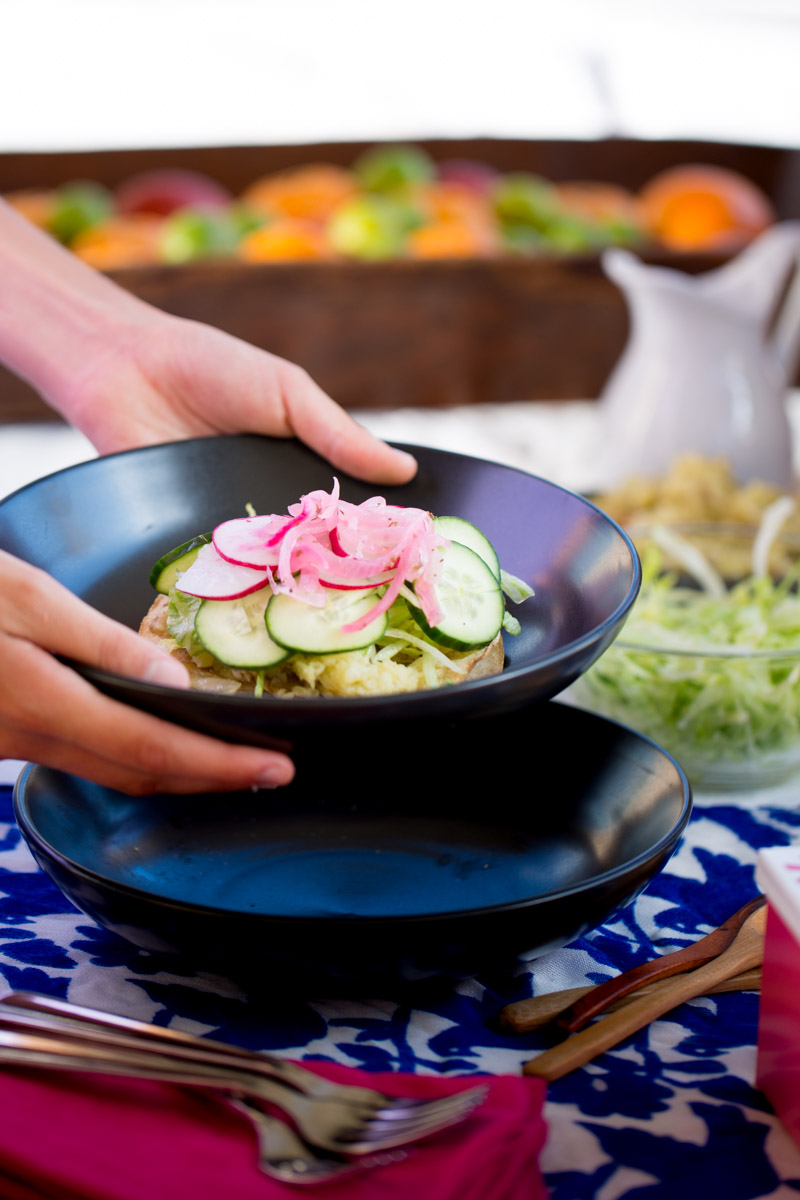 I enjoy telling these type of stories to my kids, stories from Mexico and the people I grew up with because even though they have a different nationality and are living a very different childhood, that feeling of happiness that gives a warm dish prepared by mom is universal and timeless.
And that is exactly why Western Union believes in celebrating the little things like the food we eat, places we've been, our moms or the reasons why we send funds because they are an essential part of who we are.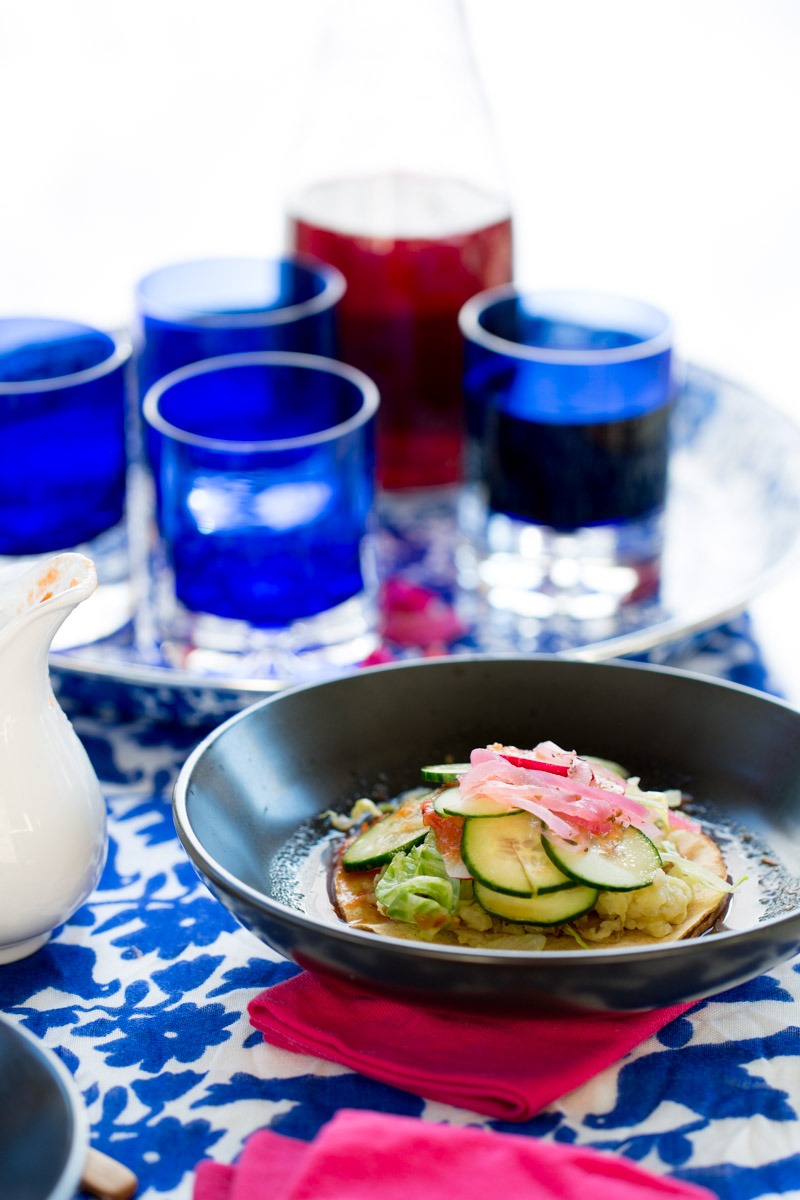 Western Union sends money across 200+ countries; their customers are incredibly diverse. But they got it; they know what it is to work in a globalized world where families don't live in the same city or country. It is precisely like my family, one of my siblings lives in Australia and the other one in Mexico. But I know that simple meals and some flavors will bring us together even when we are apart. Don't you think that it is fantastic how meals are much more than just food on a plate? They are ways we find common ground and connect to each other.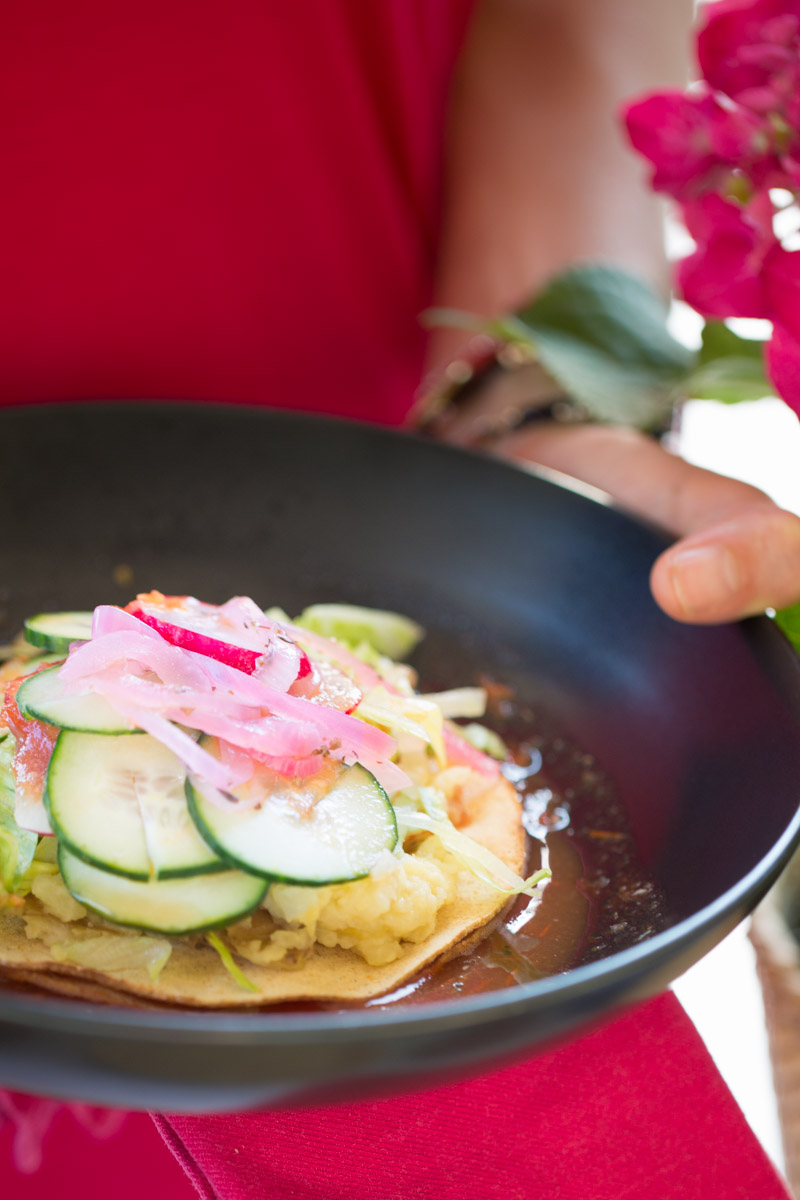 And it is incredible how the rise of global citizenship has allowed new ways for people all over the world to add a unique touch to their mother's traditional recipes while sharing with family and friends. I am so happy to be part of this camping with Western Union. I love its effort to champion diversity, inclusion and honoring mom with great food this Mother's Day.
So here is the recipe for the
tostada ahogada or drowned tostadas
and I hope you like them as much as I do. If you prepare them, please share on Instagram with @piloncillyvainilla and #piloncilloyvainilla, #liveMore, #Cookit LikeMom.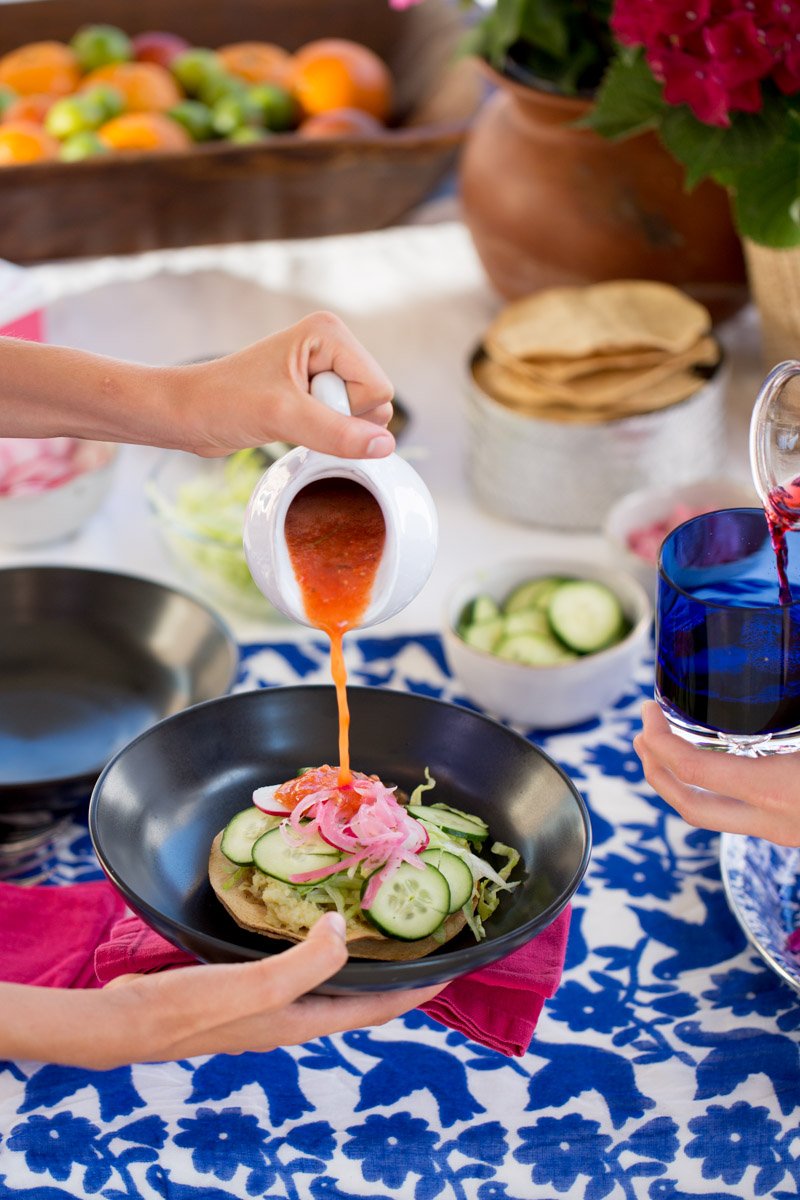 Tostadas ahogadas
These tostadas ahogadas are the perfect adaptation of the deep fried potato tacos recipe from the Mexican cuisine. With these tostadas, you have the same ingredients and toppings but in a healthier version.
Ingredients
1

tablespoon

oil neutral tasting oil

2 ½

cups

about 1lb/450g of cooked and mashed potatoes

Pinch

of salt

12

corn tostadas

original or baked
For the tomato broth, "caldillo"
3

large tomatoes

about 1lb/450g

¼

of an onion

5

cilantro sprigs 1/2 teaspoon dried spearmint o dried oregano

Pinch

of salt
For serving:
Pickled onion

recipe in notes

2

cup

shredded lettuce

1

thinly sliced cucumber

4-6

thinly sliced radishes
Instructions
Add the tablespoon of oil in a saucepan over medium heat and add the mashed potatoes and heat through. Add a pinch of salt and taste for seasoning, adjust if needed.

Meanwhile, put the tomatoes and onion in a saucepan with about a cup of water over medium heat for 10 minutes. Blend with a kitchen robot until all the ingredients are well mixed. Stir in the cilantro sprigs and salt and leave for five more minutes. Add the spearmint or oregano, and remove from the heat. Check for seasoning and adjust with more salt if necessary.
To prepare the tostadas.
Put a tostada on a shallow dish and spread 2-3 tablespoons of the warmed smashed potatoes. Be gentle and try not to break the tostada.

Garnish with the shredded lettuce, some cucumber slices, 3-4 radish slices and some pickled onion.

Pour some tomato broth over the tostada.

Eat immediately.
Notes
Pickled onions:
Boil in a saucepan 2 cups of water with 1/4 of a cup white vinegar, one bay leaf, one teaspoon of thyme and one teaspoon of marjoram.
Turn off the heat as soon as it reaches the boiling point, and add one thinly sliced red onion. Let it cool.
When cooled, transfer the onion to a large glass jar and squeeze the juice of two limes and add one teaspoon of salt. Mix well and store in the fridge. Use for salads, tacos, rice, etc.
information
Nutritional information of this recipe is only an estimate, the accuracy for any recipe on this site is not guaranteed.

Latest posts by Alejandra Graf
(see all)