Things I bought from Amazon last month.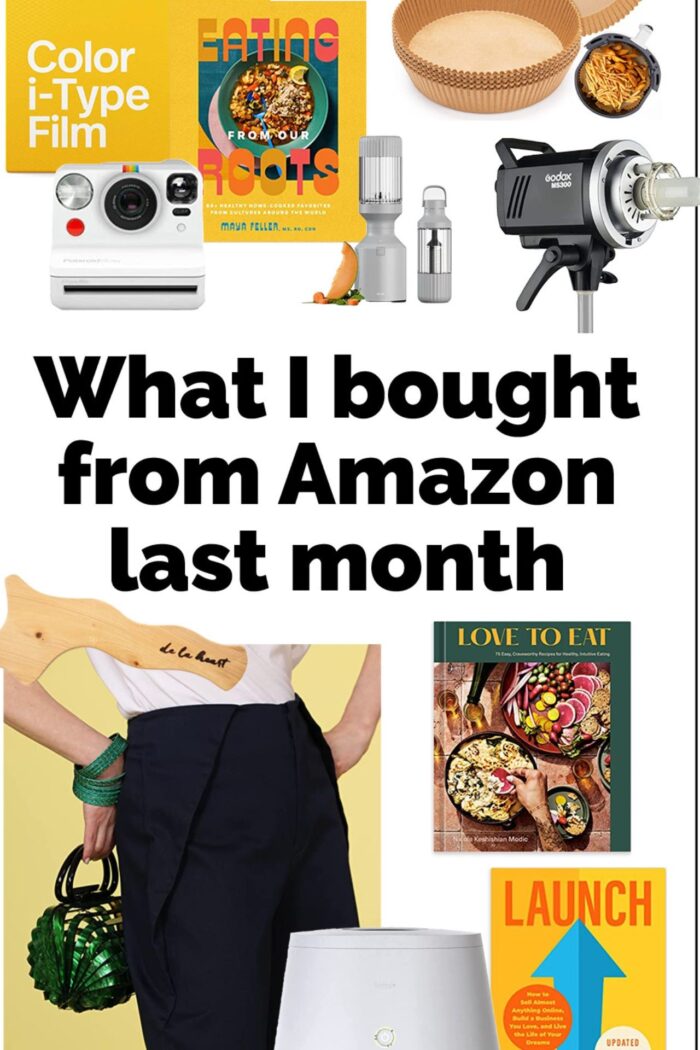 Pants, because there is nothing better than having a well-fitted pair of pans. These can be dressed up or down. They are very comfortable and easy to wear.
Lomi, This amazing kitchen appliance turns food and waste into nutrient-rich compost on your countertop.
Air fryer liners for my kid in college. Such an easy way to cook and keep the air fryer (affiliate link) clean.
Polaroid camera, I bought this for my niece. I love to gift things that encourage creativity.
Beast blender, this little blender is small but mighty, it is perfect for smoothies and sauces.
De la heart, lymphatic drainage tool. Trust me that after using this tool, you will feel amazing.
Godox Ms300, my flash. I love this flash. It is light and easy to use. It is a perfect starter light.
Books, Launch (much needed because of my food photography course), Love to eat, a great approach to food, and Eating from our roots.

Latest posts by Alejandra Graf
(see all)