Here's what I bought on Amazon in January. Things that I bought for organizing the kitchen drawers and I am also sharing some personal things that I buy frequently. All of these have been tested by me and are things that I truly love, I hope you like them too.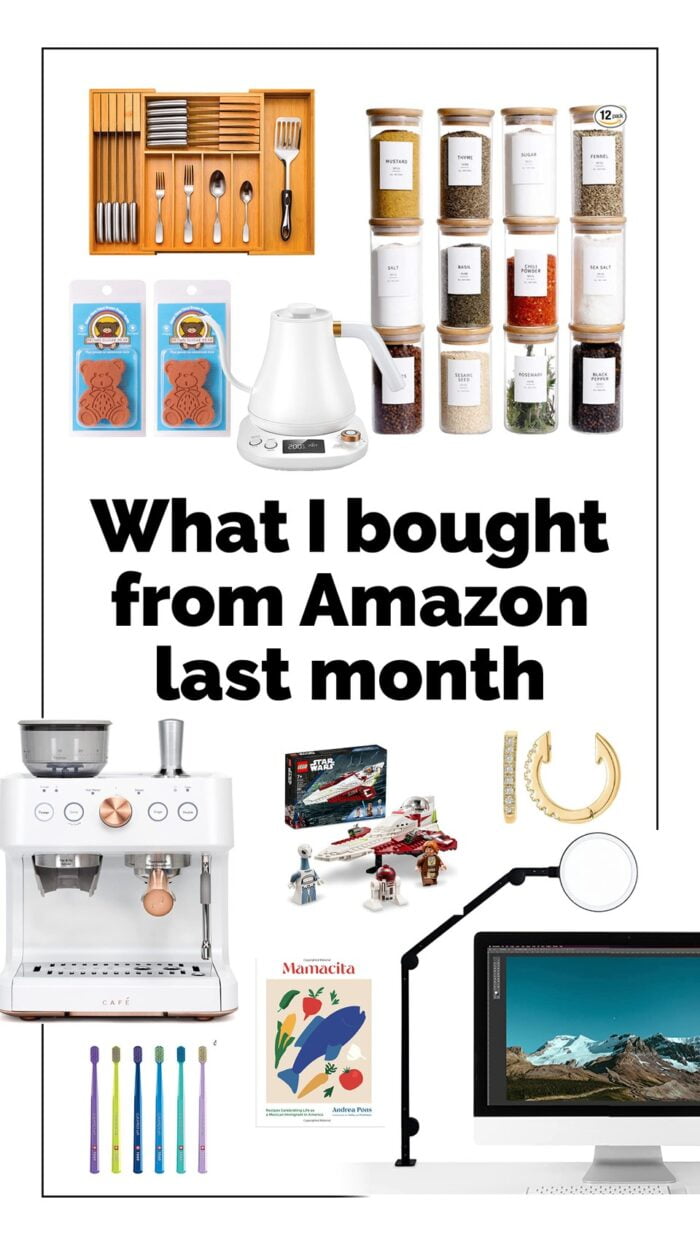 Bamboo drawer organizer. I am so in love with this organizer. It covers the entire drawer and keeps my knives safe.
Spice jars. You have no idea how happy it makes me when I open the spice drawer, and all is organized. I bought two sets because I loved them so much. There are several sizes; I flat-out bought the larger size.
Electric kettle, I bought it to match the coffee maker, and I loved it. It's very good.
Terracotta bears, these bears prevent brown sugar from turning like a rock. I live in Houston, and there is always a lot of humidity; with these little bears, the sugar stays good.
Mexican cookbook, Mamacita, I loved this book by Andrea Pons not only for the recipes but for its story. She talks about how hard and expensive it is for immigrants to obtain legal residence in the US. I felt completely identified with her story; even though my husband is an American citizen, my kids and I had to pay thousands of dollars and follow extensive requirements to live here.
Espresso maker from GE Café. I bought it as a gift for my husband, who loves coffee. It's the best, and I love that it's white because it combines perfectly with the rest of the kitchen.
Golden earrings. Since I can remember, I have lost earrings. Since I was a little girl, I remember coming back from school with only one earring. I love this brand; they are very cheap and don't tarnish, and I can even mix them up when I lose one pair.
Toothbrushes. Since my brother recommended these toothbrushes, I have not bought others. They are the best.
Legos from Star Wars. At home, we have a tradition that we give something to the older brother or sister every time a friend's child is born. I bought this lego to congratulate an older sibling.
Lamp, this lamp is great for taking videos at night, for zoom meetings, etc.

Latest posts by Alejandra Graf
(see all)