Chickpeas, or garbanzo beans, are an incredibly versatile legume that has become a staple in vegan cooking. Chickpeas can be transformed into a wide range of mouthwatering dishes with their mild flavor and creamy texture. From hearty stews and curries to crispy snacks and delectable desserts, these tiny legumes pack a nutritious punch while adding depth and substance to any meal.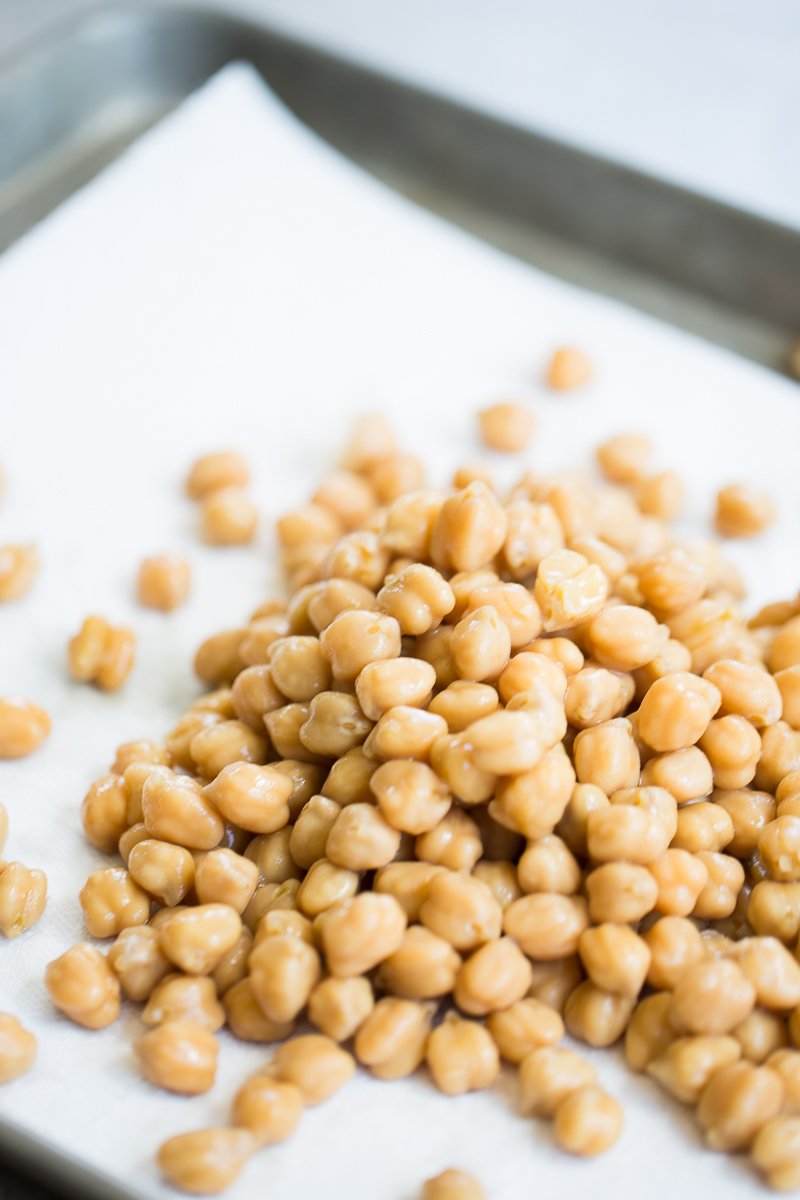 About vegan chickpea recipes
Chickpeas, also known as garbanzo beans, are a type of legume that offers endless possibilities in the kitchen. Their mild flavor and buttery texture can transform them into an array of delicious dishes. Whether you're looking for a satisfying snack or a way to elevate your soups and stews, chickpeas are a versatile ingredient that won't disappoint.
One of the most popular uses for chickpeas is hummus, a creamy dip that serves as an excellent spread or accompaniment to fresh vegetables. However, chickpeas go far beyond hummus. They can be mashed and formed into flavorful falafels or blended with spices and herbs to create savory patties or meat-free meatballs.
Nutritious And Delicious Vegan Chickpea Salads
Chickpeas, or garbanzo beans, are a versatile and protein-packed legume that forms the basis of many delicious vegan salads. These healthy chickpea recipe salads satisfy your taste buds and provide essential nutrients for a well-balanced diet.
Another famous healthy vegan chickpea salad is the Mediterranean-inspired version. Combining chickpeas with refreshing cucumbers, juicy tomatoes, tangy olives, and zesty lemon dressing creates flavors in every bite.
These vegan chickpea salad sandwiches are a great source of plant-based protein, fiber, and other micronutrients. In addition to being a sandwich filling, the salad can be enjoyed as a refreshing salad or a light lunch option.
Flavorful Vegan Chickpea Curries And Stews
Chickpeas are a versatile legume that makes for a flavorful base in vegan curries and stews. Packed with protein, fiber, and essential nutrients, these dishes are hearty and satisfying. The richly spiced sauces, infused with cumin, coriander, turmeric, and garam masala, provide a depth of comforting and exotic flavor.
There's a wide range of options available to suit everyone's taste, from classic recipes like chana masala, cauliflower chickpea curry, farro curry chickpea salad, and my favorite, vegan chickpea recipe, chickpeas and spinach.
The tender chickpeas absorb these flavors while retaining their unique nutty texture. From creamy coconut-based curries to tomato-infused stews, there is a wide variety of options to explore. Additional vegetables such as spinach, sweet potatoes, or cauliflower can be incorporated for added nutritional value and taste to make the perfect chickpea dinner recipe.
Creative Vegan Desserts Made With Chickpeas
Chickpeas aren't just for savory dishes; they can also be used to create delicious and creative vegan desserts. These legumes, also known as garbanzo beans, offer a smooth and creamy texture that complements various sweet treats perfectly. I love to use the aquafaba.
Made and loved this recipe? Give it a ⭐️⭐️⭐️⭐️⭐️ rating below. Let me know if you have questions about this recipe in the comment section or DM me on Instagram. Follow on Facebook and Pinterest to stay in touch, and don't forget to subscribe to my newsletter.