I hope that this series on the menu is helping you to bring new recipes and new flavors to your weekly menu. My main goal is to give you recipes that inspire you and make you cook faster.
Monday, this is the vegan version of the very famous Mexican tacos Gobernador. These tacos are usually made with shrimp, but I made them with mushrooms to make them plant-based and even more delicious.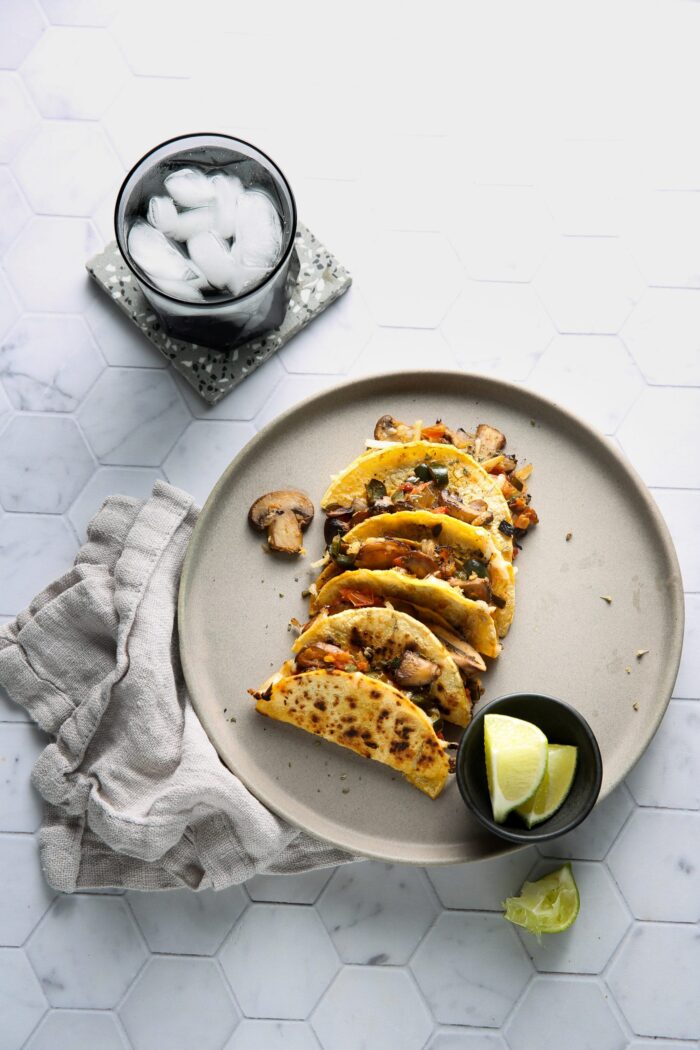 TUESDAY, with this vegan three-bean chilli you can tell everyone you know that vegan food is easy, delicious, and cheaper than imagined.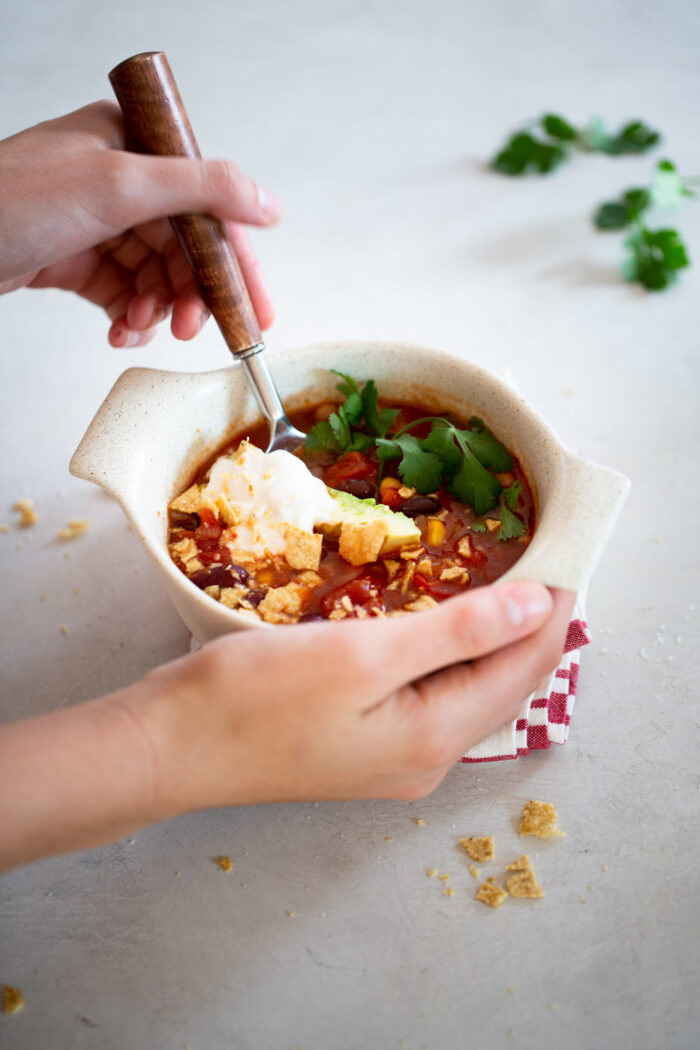 WEDNESDAY, these chipotle roasted cauliflower tacos are easily one of my favorite recipes I have developed. They are easy, delicious, and very healthy.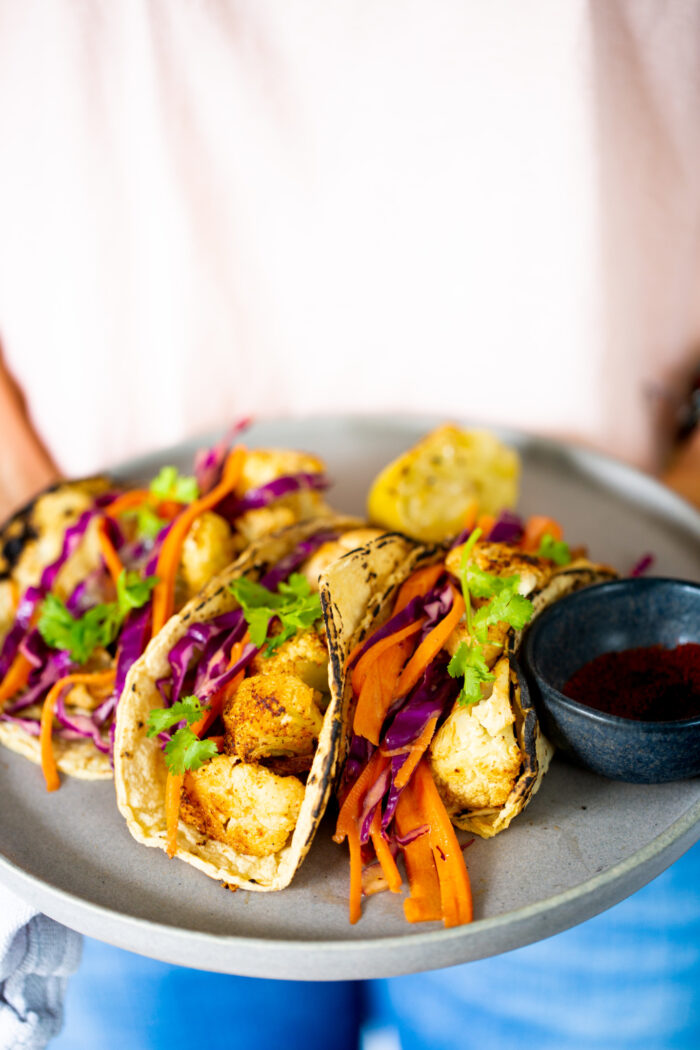 THURSDAY, because it is almost the end of the week and we need an energy boost, this carrot soup is perfect for today. It has superfoods and is filled with antioxidants that help us feel energized throughout the day.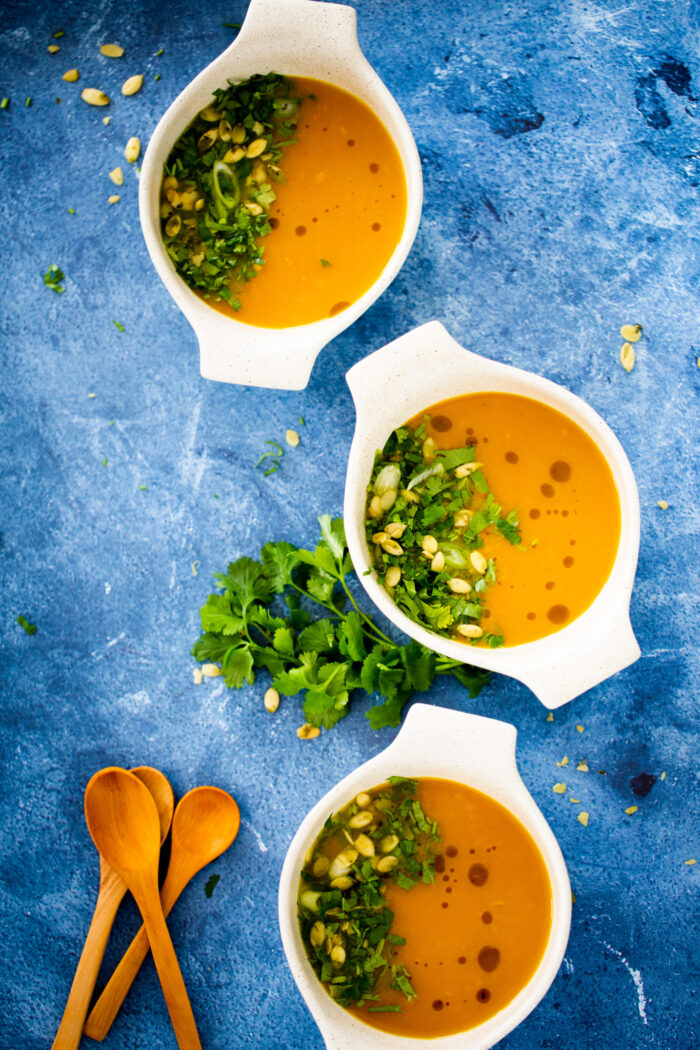 FRIDAY. Fridays in my household are days to relax, have fun, and learn something new. These homemade donuts are such a fun recipe to try with your family. My daughter loves to make them.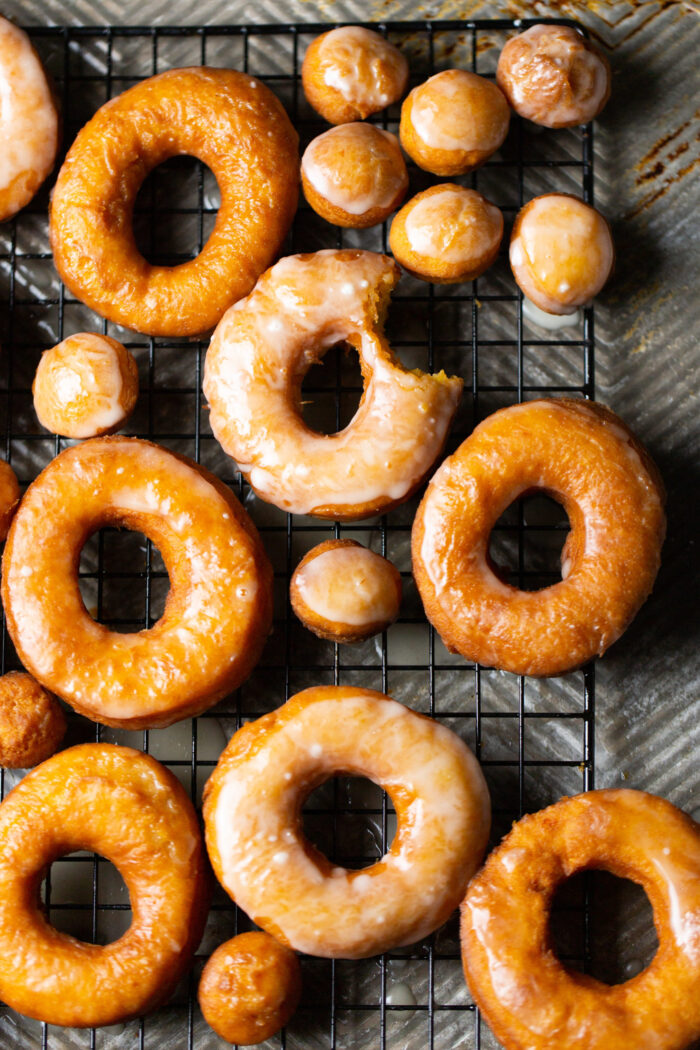 SATURDAY, what a perfect day for a big and delicious breakfast. These are Migas, vegan migas. Serve them with a good salsa y refried beans on the side.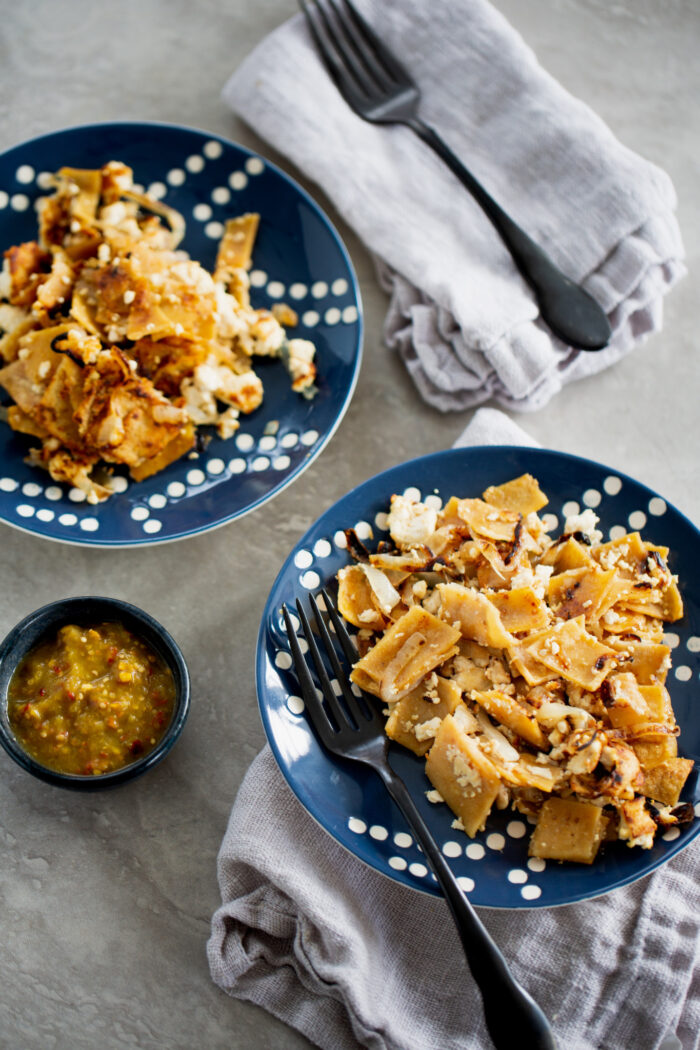 Latest posts by Alejandra Graf
(see all)