These are some of my favorite recipes for Spring. Love a good breakfast waffle with cherries, pesto on everything, and spicy almonds (affiliate link) with chili, son many flavors for you this week!
MONDAY, what if I told you that you could prepare breakfast for the whole week on Monday? These waffles are so easy to prepare and delicious that you can prepare them one day and store them in the freezer or fridge for the rest of the week.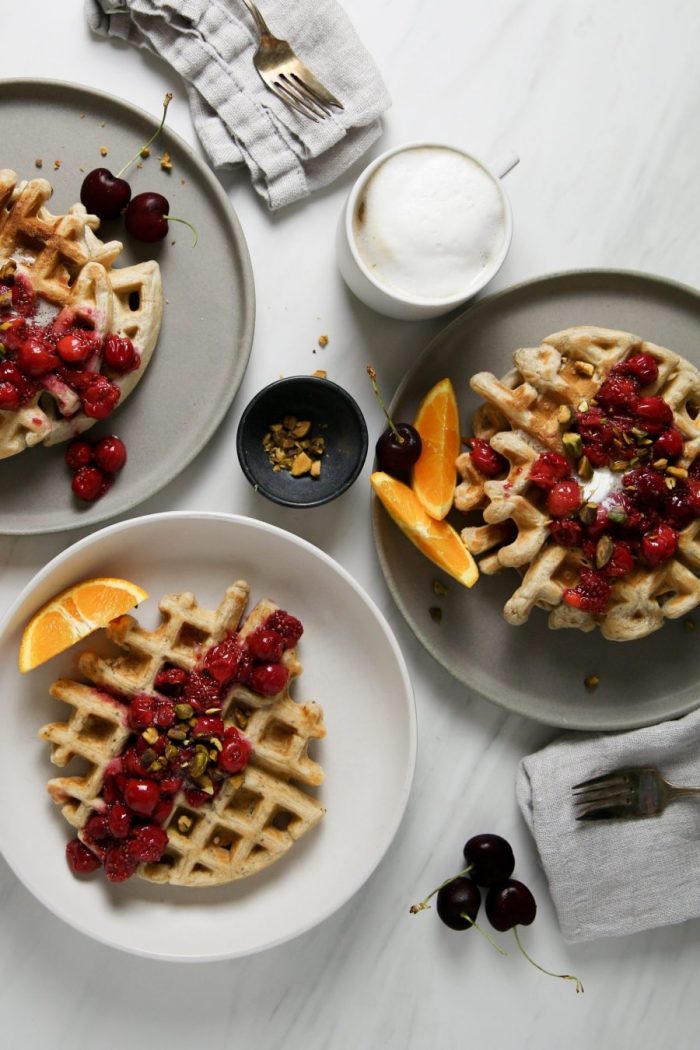 TUESDAY, I love to have a good pesto in the fridge at all times. With it I can make pasta and pesto in no time, or in a pinch, I can use it to boost the flavor of a soup or sandwich.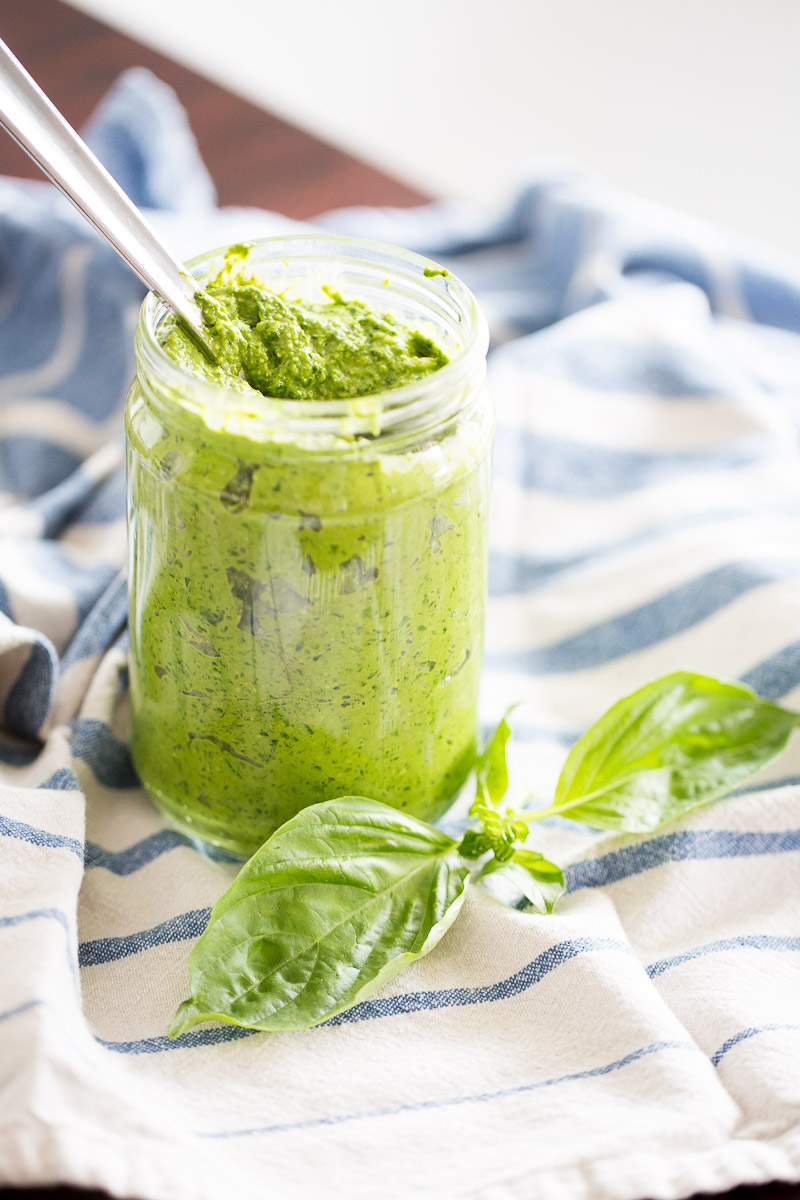 Wednesday, this cauliflower fried rice is the best thing ever. It has tons of plant-based proteín and vegetables. I'm pretty sure your family is going to love it.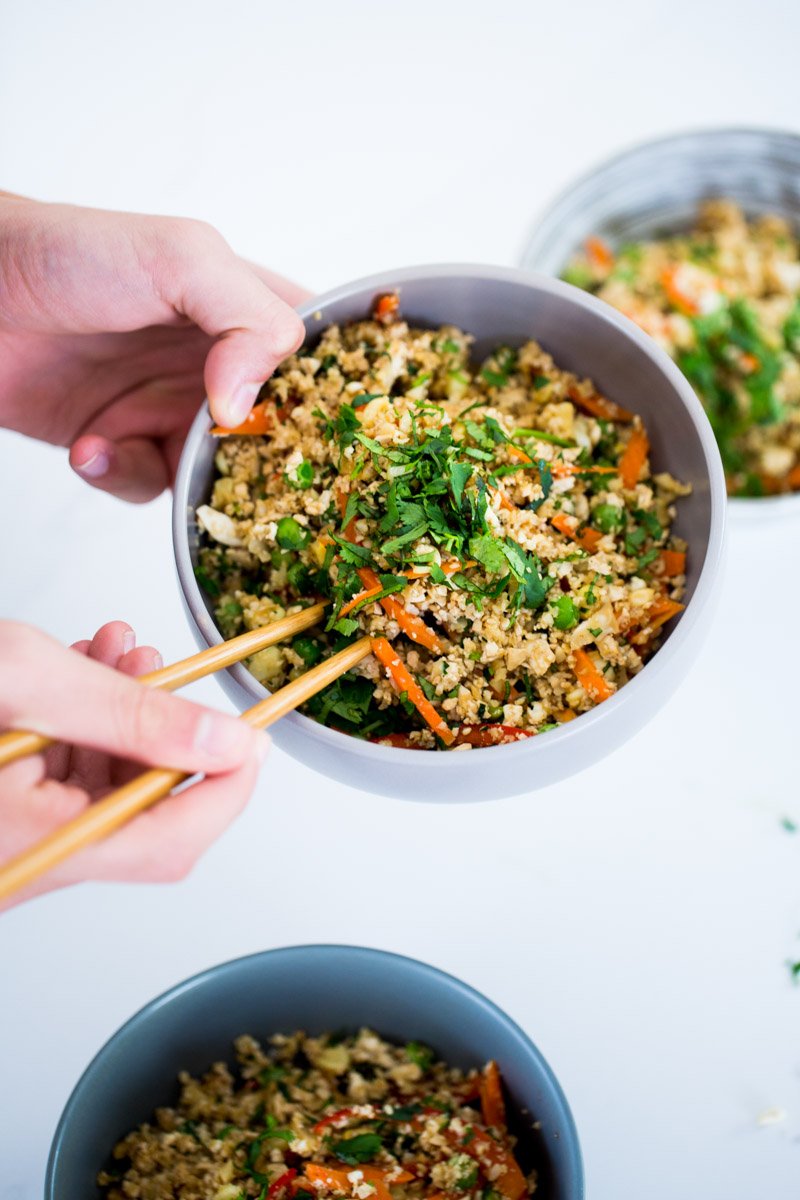 Thursday, I'm pretty sure you've seen or heard about this super famous Mexican dish: birria. In the birria post, I explain everything about it and how easy it is to make it. Give it a try, you are going to love it.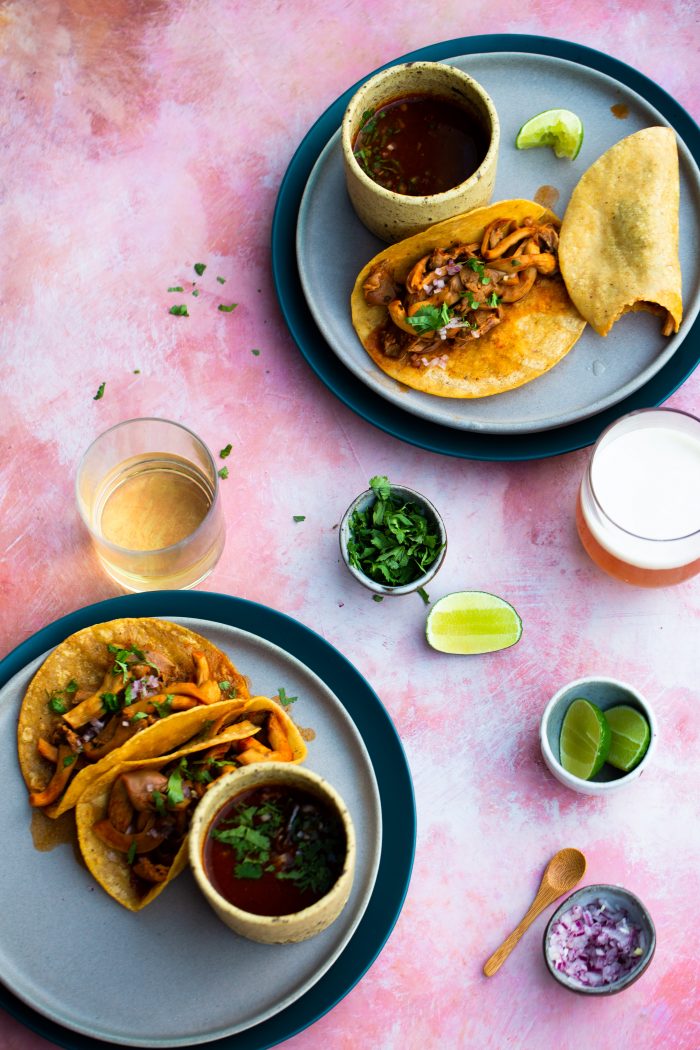 FRIDAY is the perfect day to relax and have a glass of wine, and why not make a delicious white wine slushie with blueberries and lavender syrup?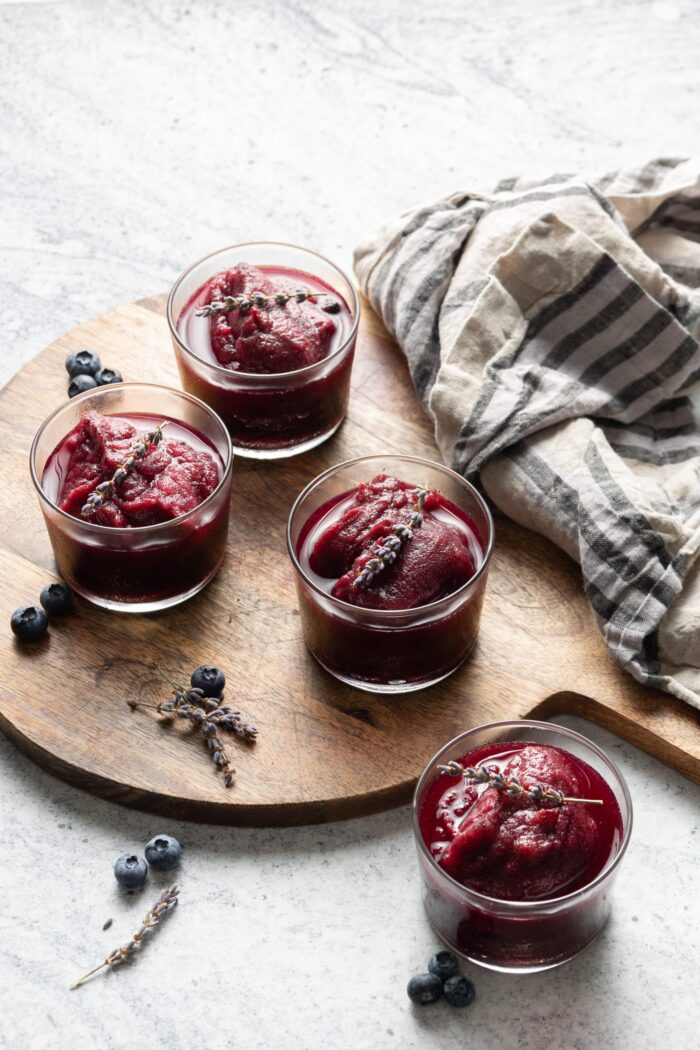 SATURDAY. these spicy almonds are one of my favorite things ever. I love how crunchy and delicious they are. They are perfect for a calm Saturday afternoon to enjoy with friends or a good book.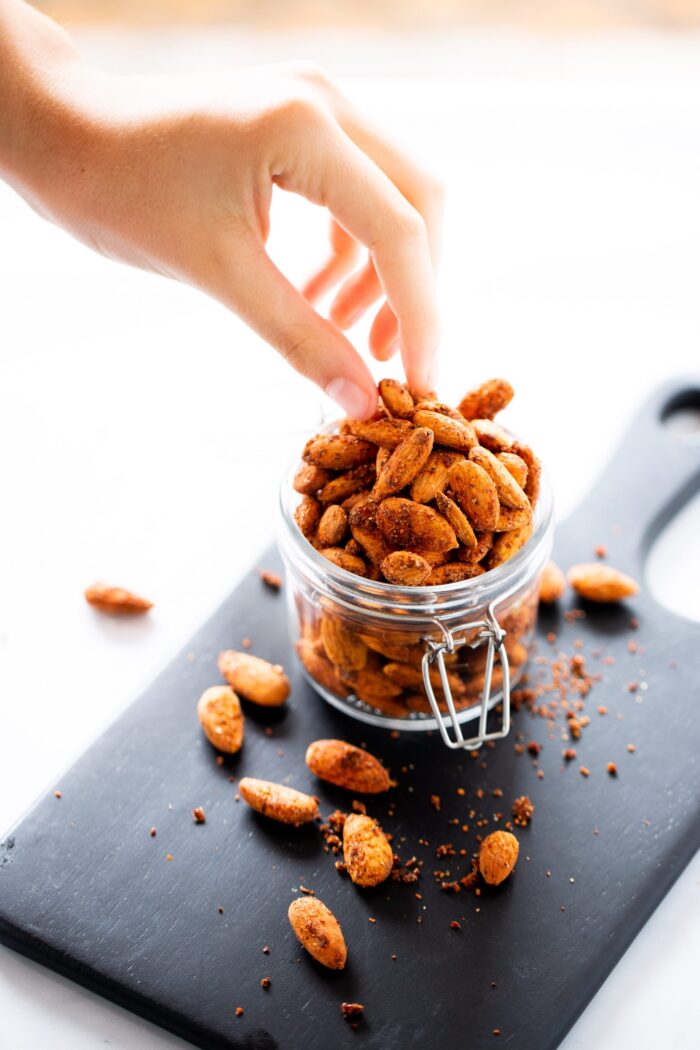 Latest posts by Alejandra Graf
(see all)