What, what happened? Where did January go? I feel I am just getting started with 2022, and just like that, the year is gone. The good part is that we have one more week of great and delicious vegan recipes to add to our menu this week. I mostly chose recipes that you could have for lunch or serve for a crowd if you are hosting a SUPER BOWL gathering.
Monday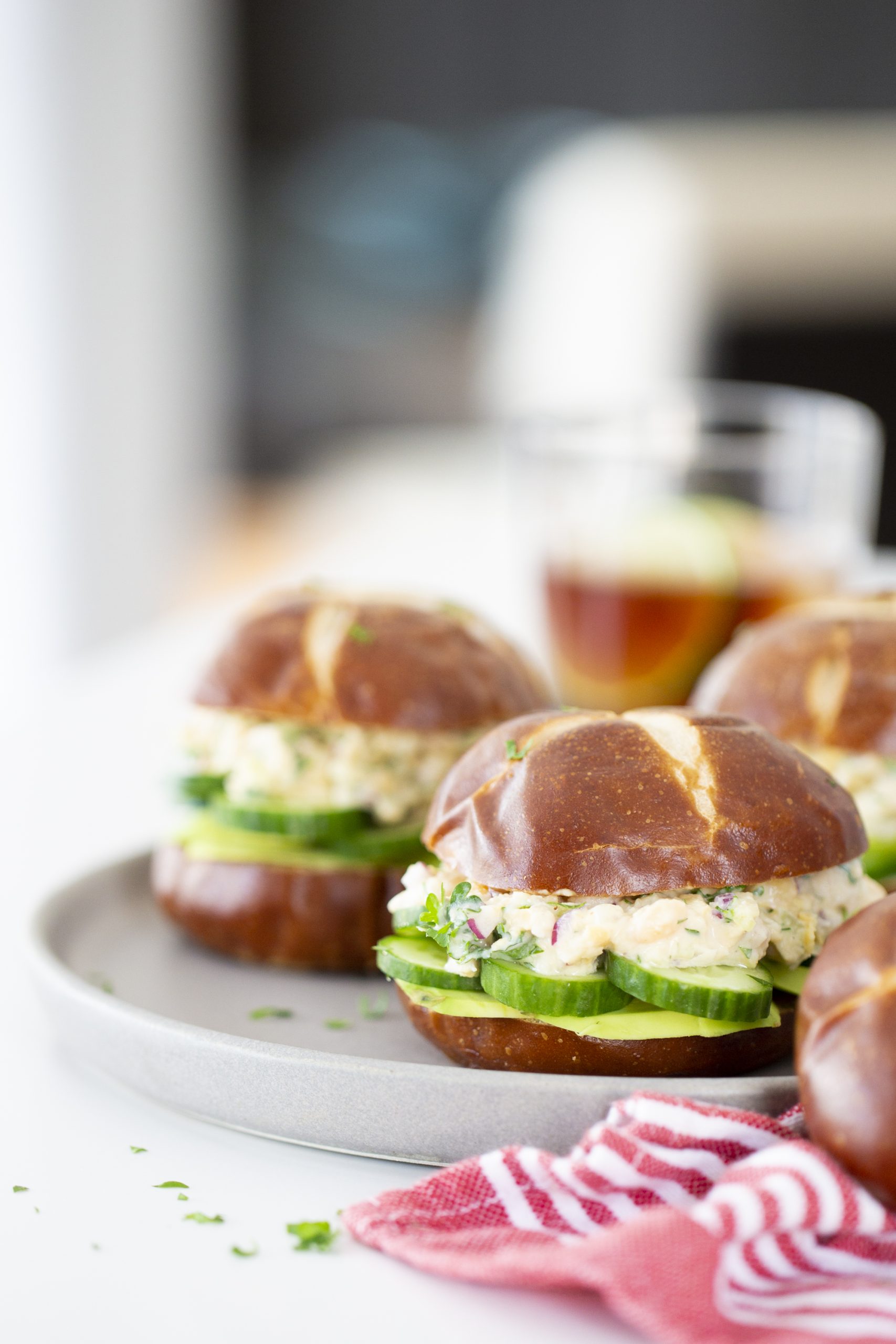 This tuna-less sandwich is the perfect sandwich to eat when starting a vegan/plant-based diet. This sandwich is crunchy, flavorful and perfect for any day of the week lunch.
Tuesday
This buffalo chickpea salad with homemade ranch is one of my most favorite recipes I have created. It has all the flavors of fast food, but in a healthy and nutritious way.
Wednesday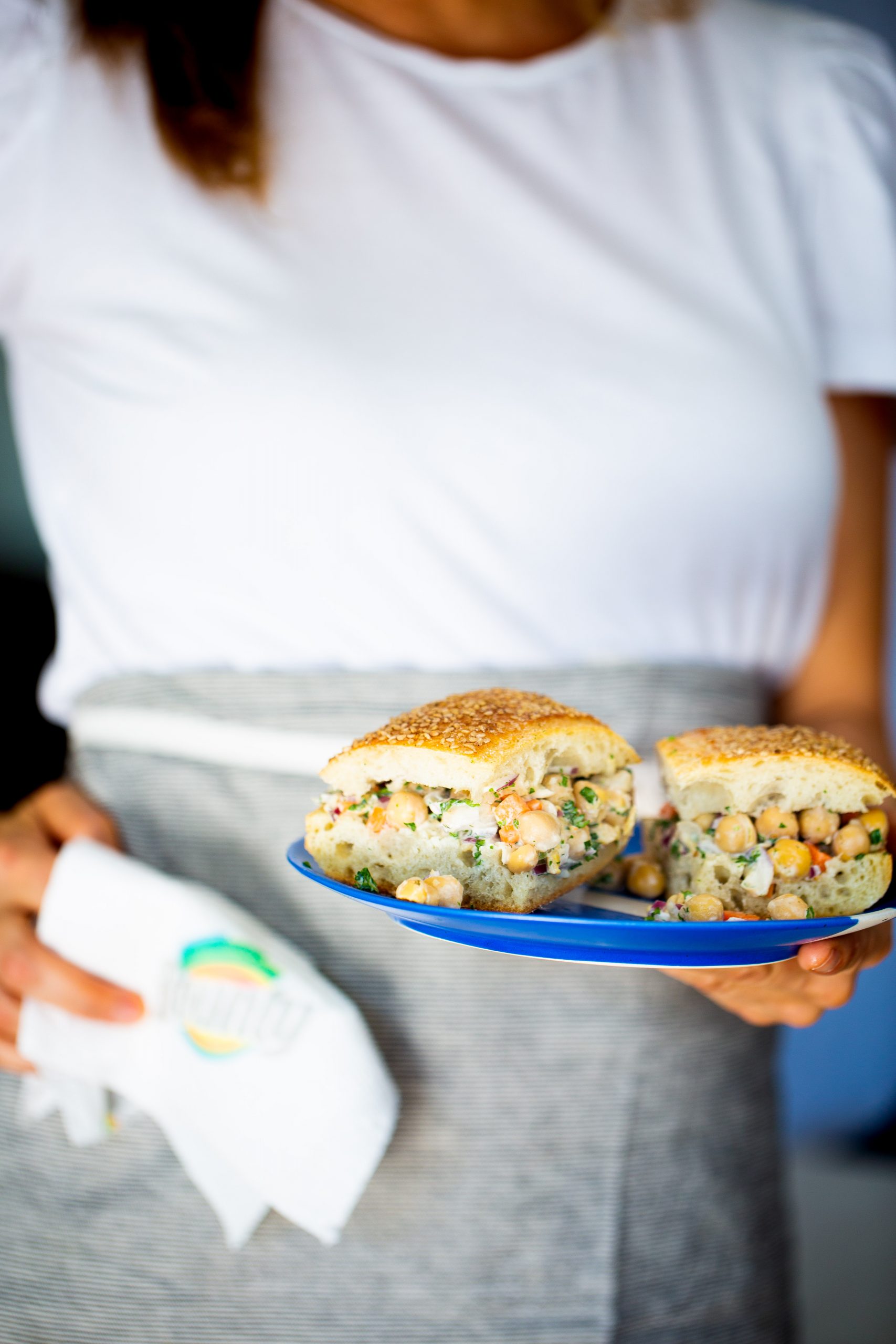 This recipe for a chickpea salad sandwich is delicious, easy to prepare, healthy, and will taste good with canned, jarred, or home-cooked chickpeas. Serve this chickpea preparation as a sandwich filling or as a chickpea salad to eat with crackers or as a side dish for burgers or other sandwiches.
Thursday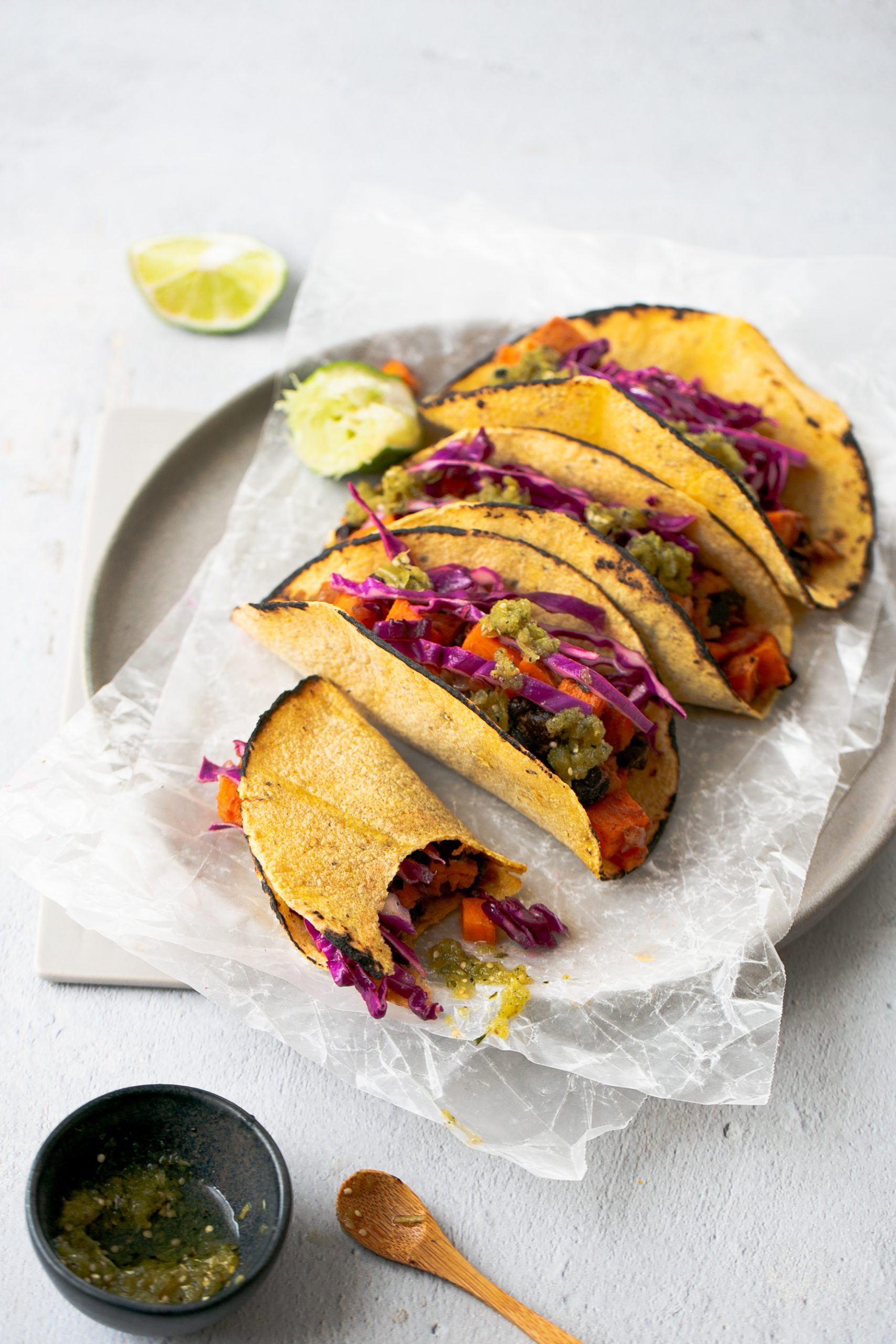 These sweet potato tacos will be your favorite easy dinner recipe of this week. You put them together in less than 20 minutes, and they last amazing!
Friday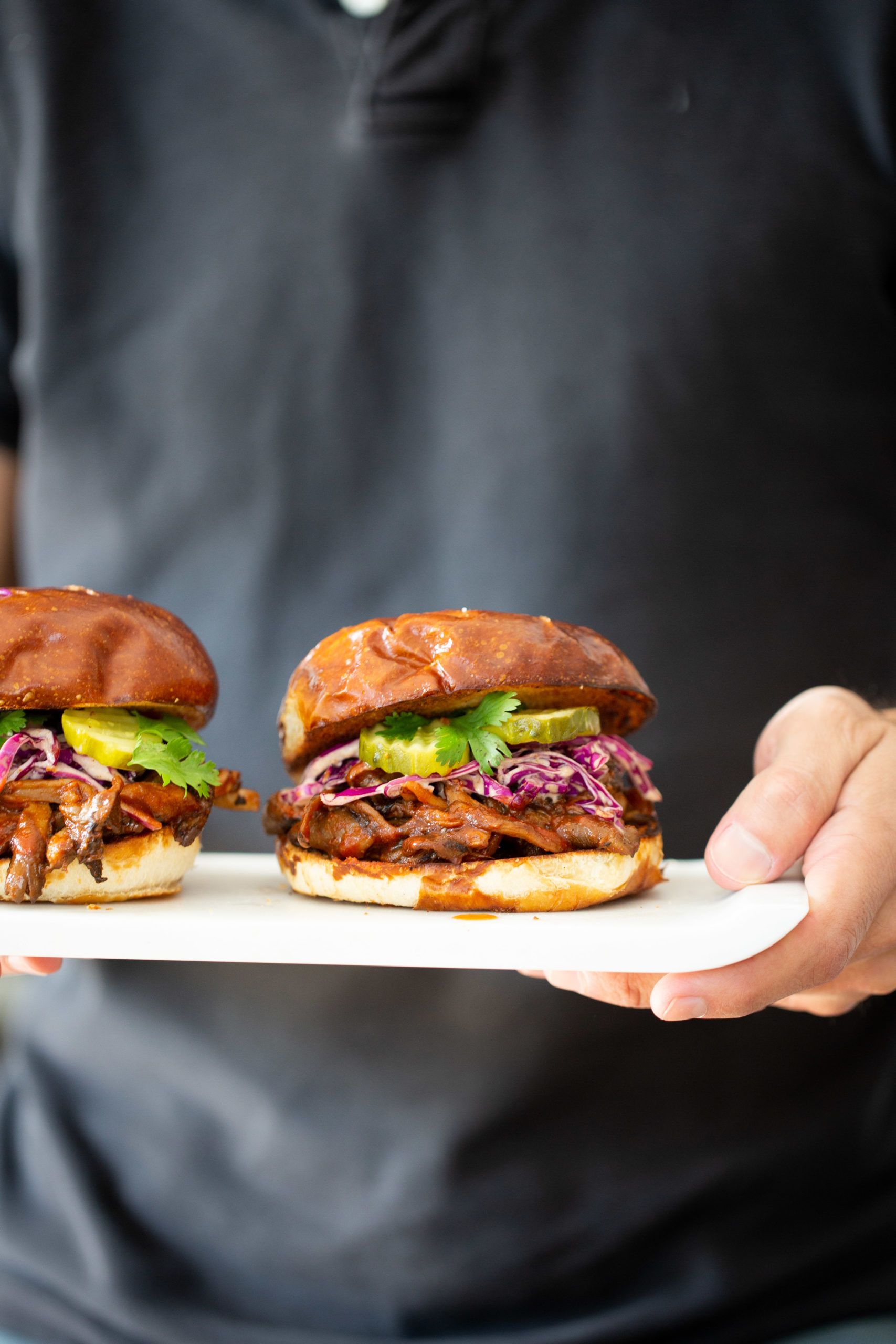 These chipotle bbq mushroom sliders will soon become one of your favorite meals. Every bite is sweet and spicy and meaty and perfect. These bbq sliders are 100% family approved.
Saturday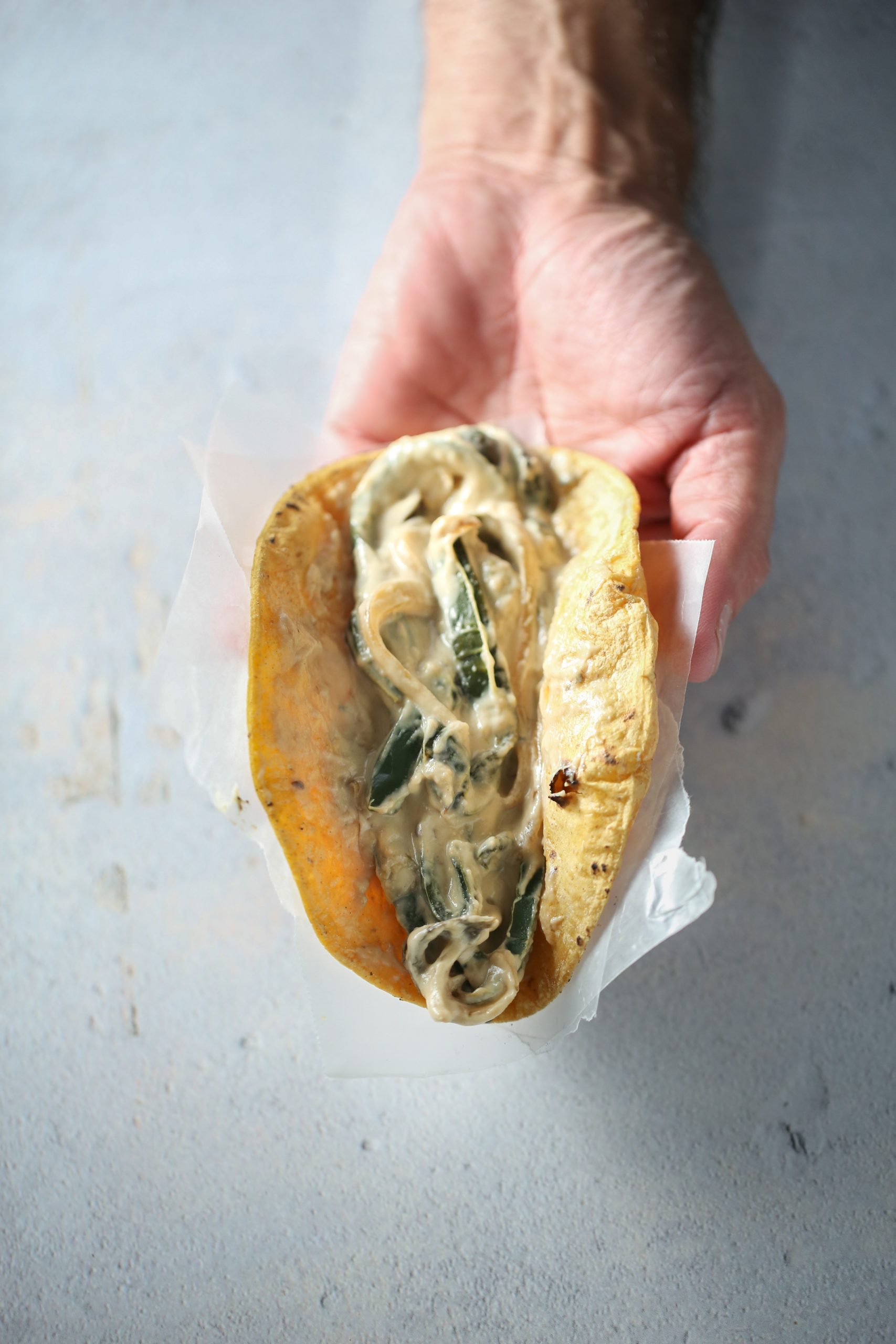 Rajas con crema are a typical Mexican stew consisting of roasted poblano peppers and onions with Mexican crema. This recipe for vegan rajas con crema is the version of this Mexican "guisado". You eat them in tacos with corn or flour tortillas, on top of rice, or even with tortilla chips (affiliate link). They are perfect as a side dish or as a dip for the big game.

Latest posts by Alejandra Graf
(see all)